Living Proof No Frizz
Every month or so I receive a postcard from Sephora offering free samples. I always take advantage of them, even if I don't think I need the product. In this case I was excited to try out No Frizz Styling Cream, a product from Living Proof.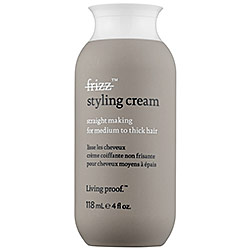 My hair is naturally wavy, if left alone it becomes an unruly mass of frizz neither curly nor straight. Thankfully the pony tail always comes to the rescue and on exceptionally bad days you will see me with a braided pony tail.  Now I have to make a confession and admit I'm new to styling products, a child of the 80's when pink Aqua Net ruled, I never realized it mattered which product I used to tame my hair.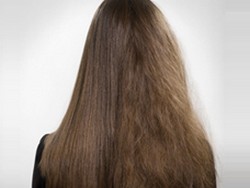 Living Proof offers a complete line of anti-frizz products, so far the only one I've used is the Straight Making Styling Cream and I love it. First of all, it smells great and it made me styling faster, my hair feels very silky and touchable afterwards and it stays that way without having to add half a can of hair spray (like in the good ol' days).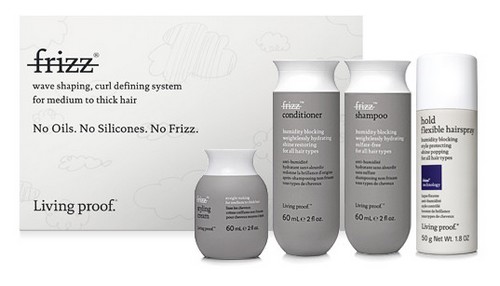 If you go to the Living Proof website, you can see videos and information on how they came up with the revolutionary technology to control the frizz. Instead of using Silicone, like most products on the market, they use a new molecule invented by their scientists called PolyflouroEster, which helps block the humidity without weighing down the hair. Also they do not test on animals, so you can rest assured purchasing their products.
You can find the No Frizz line as well as their Hold and Full lines in Sephora or at the Living Proof website. The product price ranges from $14 to $35, and they also offer intro kits with 4 products at only $39. Not sure which product is perfect for you? The Living Proof website has a handy questionnaire that will help you decide.
This entry was posted by Style Bust on July 14, 2010 at 11:53 pm, and is filed under Latest Beauty Products. Follow any responses to this post through RSS 2.0.Both comments and pings are currently closed.