Posts tagged
hair
Time to come out of your winter hibernation – summer is here! Revamp your habits and style to look your best for the remainder of summer with this simple summer beauty checklist.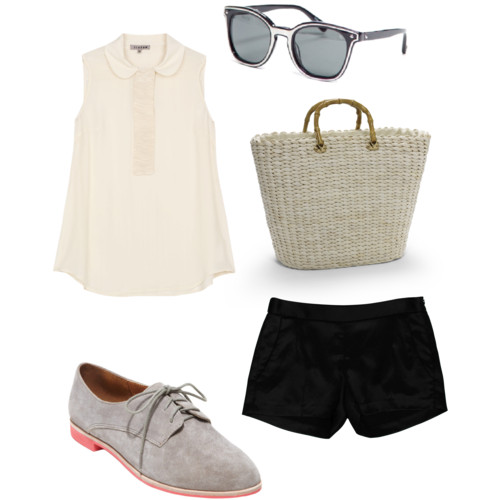 WARDROBE ESSENTIALS
Show off those legs and sculpted arms with summer's barely there wardrobe. Splurge on a few trends – the hot color this summer is mint green – but make sure you have the basics covered with these must haves;
Sleeveless sun dress
Flip flops in assorted colors
Strappy dress sandals
Stylish bikini, tankini or one-piece with a fun cover up
Flattering fitness clothes
Solid tank tops for layering

Makeup Makeover
Most of us won't be using the exact same makeup products we use in the winter in the summer. Why? For one, your winter paleness probably requires another shade of foundation than the glorious summer
glow you'll be sporting shortly. It's also vital to make sure you have a foundation or moisturizer with SPF in it. Although it's really best to do this year round (the sun can still get you in those dreary winter months!) it's absolutely essential now that the sun is out. Summer is also a great time to buy a bright color of toe nail polish since your tootsies are likely more visible in flip flops and open-toed heels than in your cold weather boots.

Hair Removal Plan
Finding the right hair removal maintenance plan is crucial for summer, a time when your underarms, bare legs and bikini lines are most likely to be exposed to the masses. Wouldn't it be great if you could find a permanent hair removal solution and ditch your razor forever? Summer is a great time to consider laser hair removal, a procedure that works by sending light energy directly at hair follicle to disable them and prevent regrowth. Laser hair removal can be performed by a professional technician in an office appointment or even in your own bathroom with an at-home laser hair removal kit. Permanent hair removal for women (or men for that matter) can easily be achieved with this method. Most users report permanent hair removal results within six months of use.

Plan a Vacation
Make sure you take the time to really enjoy summer. Whether this means taking a two week cruise through the Caribbean (you lucky girl) or taking a long weekend to go camping with your buds, schedule
time to relax and get outdoors to take advantage of the nice weather. Even a few hours laying out at the community pool or in your backyard beats the cabin fever you had all winter. Scheduling veg time will help you relax and lower stress, which will make you both look and feel better.

Savor Seasonal Treats
Eating healthy in summer is easy with all the fresh fruits and vegetables readily available. Treat yourself to a wide variety of summer's seasonal treats at your local farmer's market and sample a few selections you've never tried before. Boysenberries anyone? And hey, since its summer, be sure to enjoy a few ice cream cones and backyard barbeques along the way.
Start Now
Begin your journey into summer feeling prepared by completing our checklist. Just think, when next summer rolls around, you'll already have a jump on that too because you'll be ready with the essentials– and possibly sporting smooth skin if you've opted for our suggested permanent hair removal strategy.
Sponsored content was created and provided by Tria Beauty.