Men's Fashion: Winter Trends
As the cold weather sets in, wrapping up warm takes precedence if you're venturing out of the house. You'll still want to look and feel good though, so here are a few tips on the 2011 Autumn/Winter season key trends for mens clothes.
Sweaters
The soft touch is very much in, with cashmere, wool mix and chunky knits all making a big appearance this season. Warm, practical and classic, these are sure to keep you happy on the coldest days of the year. The key to color is to keep it neutral and add a splash of brightness elsewhere. The heavier sweaters (made of wool or knit) are ideal for wearing over a shirt at work and fantastic for casual weekends.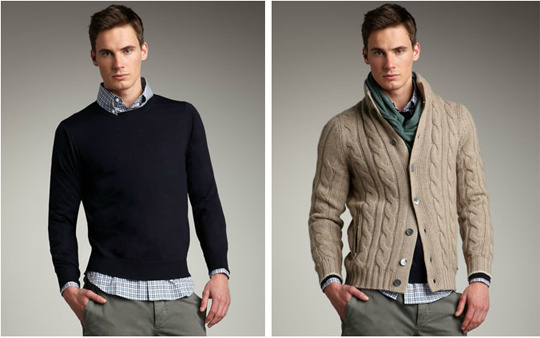 Jackets
The military cut is still at large and bang on trend this Autumn/Winter. Buy a masculine military jacket with smooth lines and pair it with clean-cut jeans or trousers and chunky boots to make this look current and on trend. Colors like slate grey, olive green and black will go with anything in your wardrobe. You can find some stylish mens jackets online with retailers such as Superdry.com where they stock both military styles and leather jackets (mens leather jackets are also popular for Winter 2011).
Rock Style
The rock style hasn't changed a lot over the years.  Those comfortable, faded and ripped jeans teamed with your favorite band t-shirt will still be bang up for almost any casual outing this winter. Some metallic accessories such as a watch or bracelet) will update a classic look for 2011.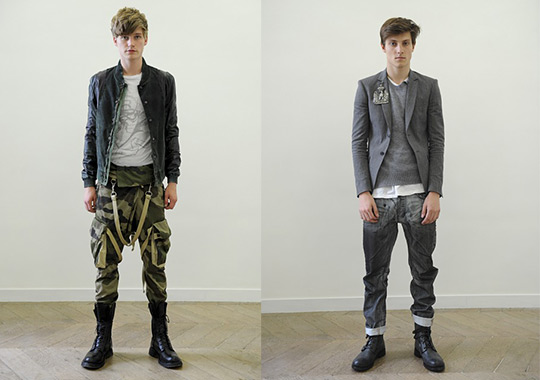 Layering
This look can be a little difficult to achieve without ending up looking like a scarecrow crossed with the Michelin man, but keep your base layer light with clean-cut jeans and a fitted sweater, pair the look with a knee-length coat. And don't forget the all important hat, scarf and gloves combo – remember it's cold outside. Prints are big for this look, but stick to wearing printers on only one or two pieces, unless you like the rag-doll style (we don't recommend the rag-doll look)!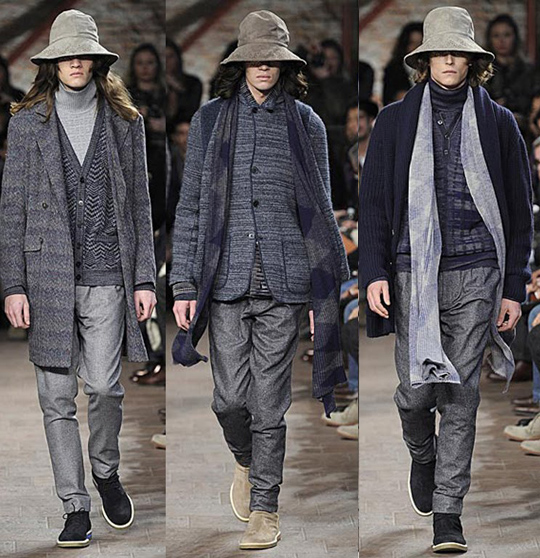 Boots
Military style boots are key for this Winter season. Good news on those wet, icy days that, depending on where you live, will no doubt be frequent. Keep them as simple as possible so they can be worn with many things and may even keep going until next season. Remember neutral tones are best for shoes anyway, and military boots are no different. If they're really not your style however, a classic, sturdy hiking style will keep your feet warm and dry too.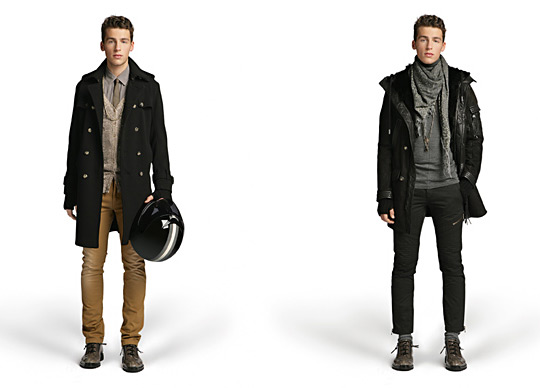 This entry was posted by Style Bust on September 16, 2011 at 2:57 am, and is filed under New Styles in Fashion. Follow any responses to this post through RSS 2.0.Both comments and pings are currently closed.