Nail Polish Strips
Recently you might have noticed in your favorite drug-store, grocery store or beauty supply shop a display containing a new product from Sally Hansen called Salon Effects.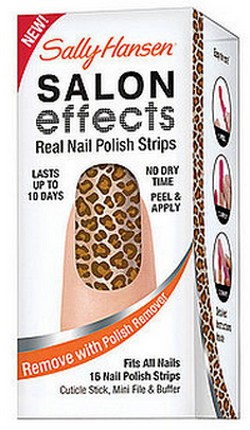 Skeptical at first I had to try them and now I can't stop showing off my nails. I was lucky enough to find Lace one of their most popular designs. Even though it was my first time using the product and I did it slowly, I was able to put them on in about 10 minutes. All you need is a clean nail and no drying time since I didn't need to apply a base or top coat.
I deliberately mistreated my nails to see just how much the strips could stand. I cleaned and scrubbed without gloves (huge no-no for me) but my nails still looked great. Another thing I liked about the design is that every nail looks slightly different, which makes it look more professional.

Another advantage is that the strip protects your nail against breaking. I noticed all my nails grew the same length with the strips. Taking them off was not as easy as taking off nail polish, I did need to use more cotton and remover than I normally do, but I was able to take it all off.
Sephora by OPI also launched their own strips that complements their Glee collection with designs such as Navy & White Polka Dots, Music Notes and Gold Stars.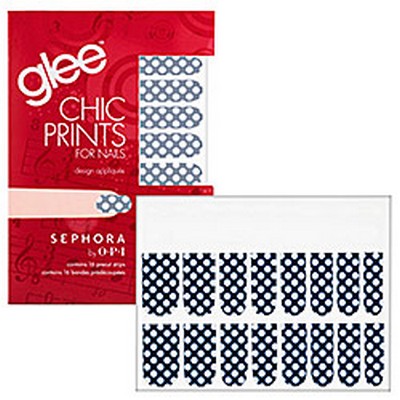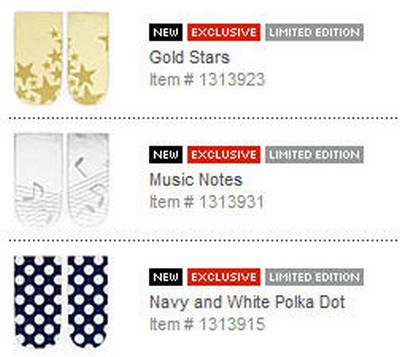 In the long run the nail polish strips could get pricey since each box will contain enough strips for only one application and for the same or lower price you can get nail polish that will last longer. But overall this is a great way to get your nails done quickly at a fraction of the time and cost of a nail salon.
Of course, if you much prefer going to a salon and having a professional pamper you with a mani/pedi and gorgeous nails, then check for salons that offer the Minx line of fashion strips, which is all the rage among the stars now. Minx is not sold to the public, only licensed professionals can buy them and they require heat so they can be applied. The cool thing about Minx is the variety and details of their designs. According to my manicurist Minx lasts up to two weeks; I might give them a try next time I go my favorite nail salon.


Finally, this is my very first attempt at a Vlog, and in it I'm showing off my nails decorated with Sally Hansen's Lace design. It was hard not to show them off, especially since everywhere I went women commented on my nails and I was more than happy to tell them all about it as I looked at my nails with pride.
This entry was posted by Style Bust on April 7, 2011 at 9:25 am, and is filed under Latest Beauty Products. Follow any responses to this post through RSS 2.0.Both comments and pings are currently closed.