Paul McDonald Brings Real Music To American Idol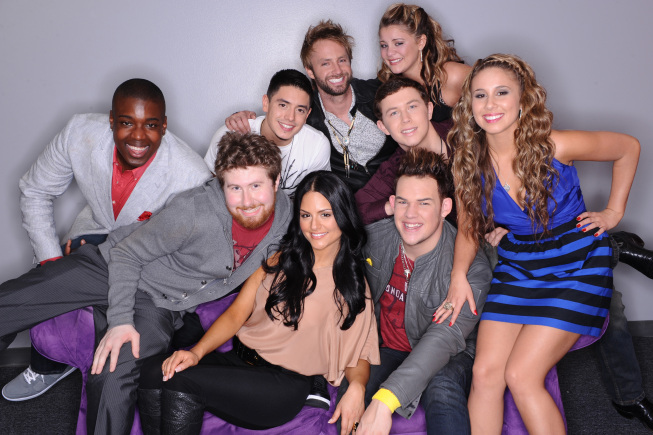 To be completely honest I'm getting a little tired of writing recaps on Idol.  But I'm committed to bringing Style Bust readers a weekly update so I can keep you in the loop with pop culture (this is perfect water cooler talk, right?)  It was rock and roll week on Idol and the contestants chose from a massive catalog consisting of the Rock N Roll Hall of Fame inductees.  So let's start with what I liked tonight…
I'm sure Casey pleased his fans with Creedence Clearwater Revival.  It was definitely cool to hear a song of theirs on the Idol stage.  And with him playing the upright bass, you just don't see that everyday.  I loved it.  Amazing performance.
Pia chose an uptempo song, finally.  I just don't know how someone can have an incredible voice like she does and then I just sit at home feeling indifferent about her.  And I think I finally put some pieces together as to why.  The judges keep pushing Pia to develop stage presence, and no doubt about it she's doing her best to gain control of the stage.  But she has no rhythm, it's not her fault.  But because she can't move, I think it's hard to see her feel the music.  She relies so heavily on her voice just as it is, but she doesn't make me believe in anything.
Now Haley made me believe in something.  I think she's the dark horse this season.  She's really improving each week and I hope she gets to stick around longer.  She sings with conviction, its a truly beautiful thing.  I think the past two or three weeks she's found her niche and she just needs to hang in the competition.  Her voice can carry itself but when she is actually feeling the song, her performances are just so impressive.
And Paul was back in action this tonight after being in the bottom three last week.  He sang "Folsom Prison Blues," by Johnny Cash and killed it.  He had the last slot of the night and it felt like an encore.  It's still so strange for me to see an artist like him on the American Idol stage.  He's playing to a tough crowd that is familiar with and responds well to the Pia Toscano's of the competition.  But tonights performance is what Paul is about, it felt sooo good!  He is no doubt the kind of artist I want to see in concert.  He clearly knows how to rock out.  Its incredible to see some real musicians on stage this season.  Idol has come a long way over the past couple years.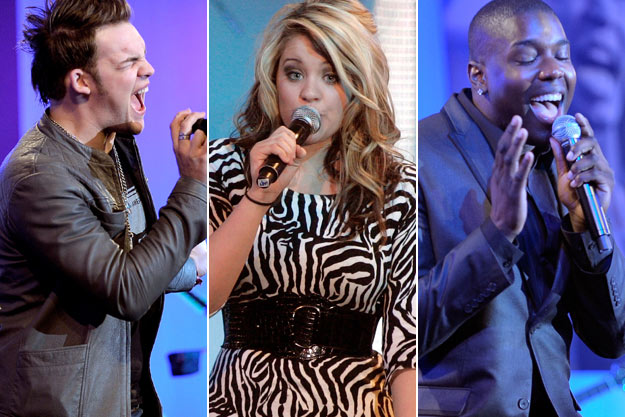 James slowed it down with, "While My Guitar Gently Weeps".  However I didn't enjoy it as much as I thought I would.  Lauren performed a mediocre version of Natural Woman.  The song is overdone, it gets performed just about every season and honestly I don't think anyone has performed it better than Kelly Clarkson, since she slayed it in season 1.  It's a tough song to sing and while I liked seeing Lauren more relaxed, overall it didn't blow me away.  Jacob did "Man in the Mirror" by Michael Jackson.  It's rare when I'm impressed by a MJ cover and his rendition was no different.  I liked that he brought his own "Jacob" flavor, but at the same time the original is just too good to touch.  He got a positive response, (but at this point who doesn't on this show).  It's a big love fest with the judges, for no apparent reason.  The contestants are good but not as amazing as the judges seem to think.
This entry was posted by Style Bust on April 6, 2011 at 8:33 pm, and is filed under Trending Music. Follow any responses to this post through RSS 2.0.Both comments and pings are currently closed.