NeoCon World's Trade Fair in Review
It's not too late to catch up on the year's hottest new trends in home, workplace, and hospitality furnishing designs.
Every year, top industrial and furniture design firms from all over the world showcase their wares at the NeoCon World's Trade Fair hosted at the Merchandise Mart in Chicago. One of the biggest events in the interior design world with around 40,000 attendees, this year's NeoCon, held from June 14-16, displayed thousands of new products from big companies and individual designers alike in over 700 exhibits. Roaming through the colorful and animated floors of the trade fair, one can see the concepts of lounge chairs, living room tables, office workstations, and lighting being stretched, remolded, and played with in every way imaginable. Here are some of this year's highlights for and some of my favorites of the seating category. Who knows which of these fresh designs could be soon finding its way into spaces near you?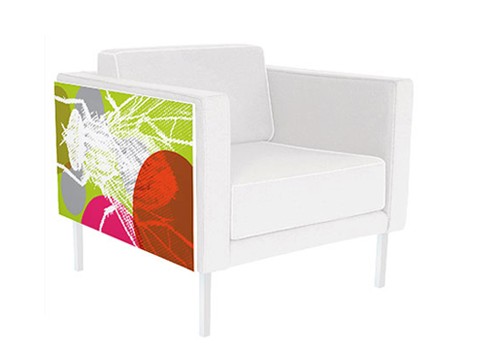 TMC Furniture's cutting edge ImPrinted printing technique allows screen prints of photos, texts, and graphics to be applied to surfaces of chairs, lounge seating, and tables. So pretty!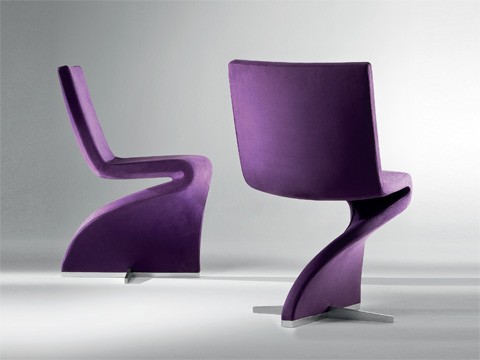 Twist Chair by Sandler Seating. Twist and shout!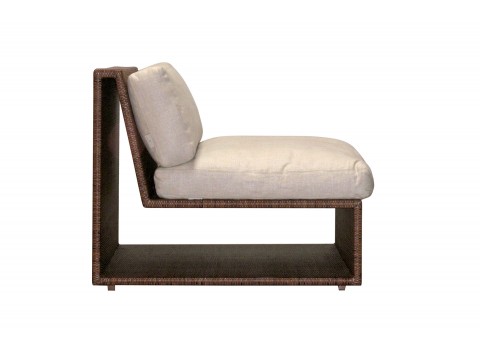 Adeo Chair by JANUS et Cie. So peaceful! So pure! So zen! Plus a place to store Nylon!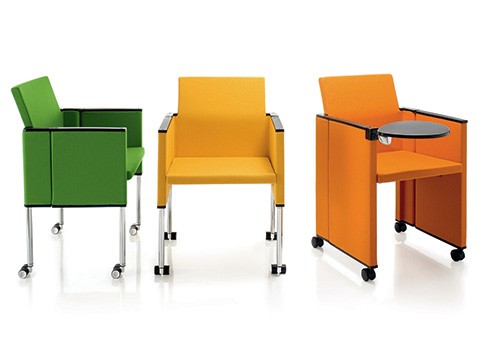 On Time by Sedia Systems. Anything with bold color is awesome. The seat folds up and sides fold in for easy stacking.