NIKE Crayons by Diem Chau & W+K
The Crayola Crayon carver, Diem Chau was commissioned by Wieden + Kennedy to carve 66 crayons for this year's Nike World Cup: The Write the Future Press Kit (following their sick commercial). A nice idea and packaging for an unforgettable press kit.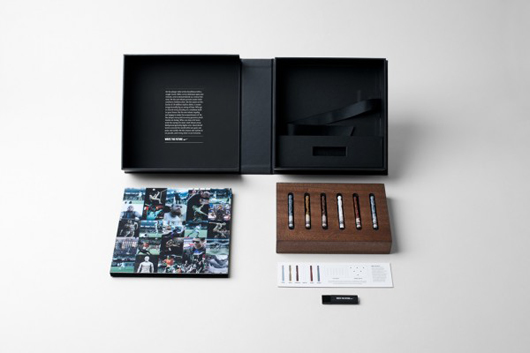 The clam-shell presentation box. The contents: the wooden box carrier also serves as the crayon's base.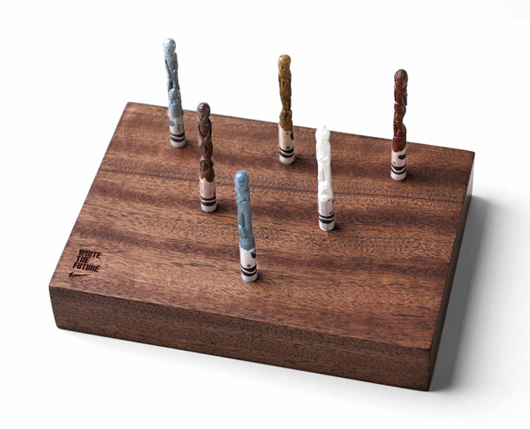 The crayon players in their base.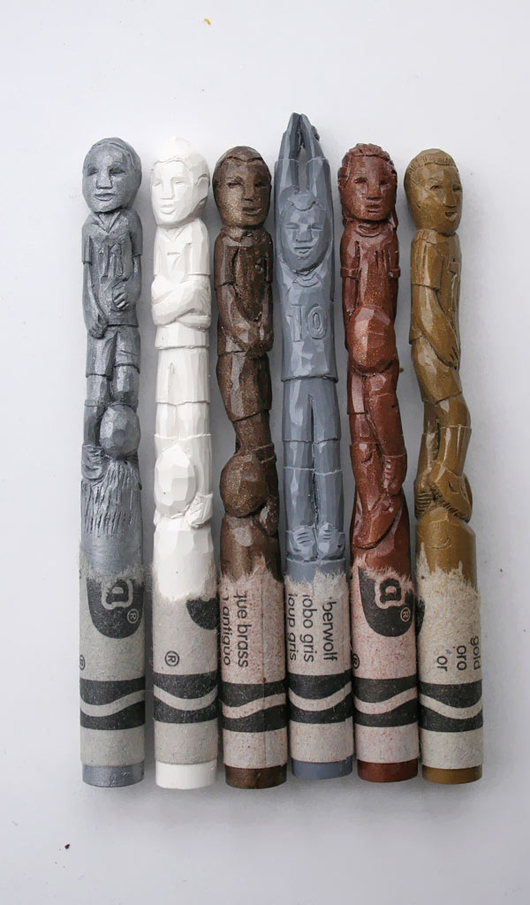 Wieden + Kennedy chose a metallic/stone color theme for the players. Above is a close up of the 6 figures that are in each kit.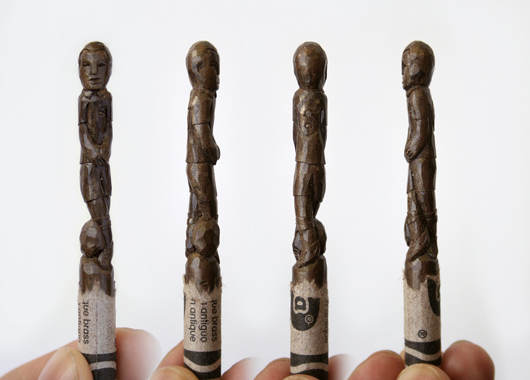 Fabio Cannavaro of the Italian team in Antique Brass from Crayola.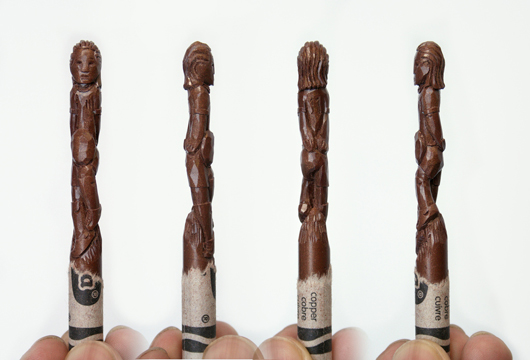 Didier Drogba of the Chelsea Football Club in Copper from Crayola.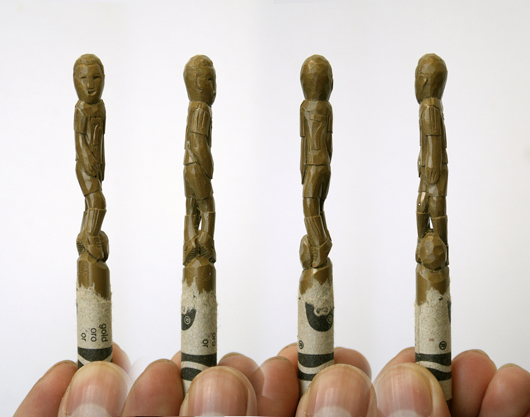 Franck Ribery of the Bundesliga club Bayern Munich in Gold from Crayola.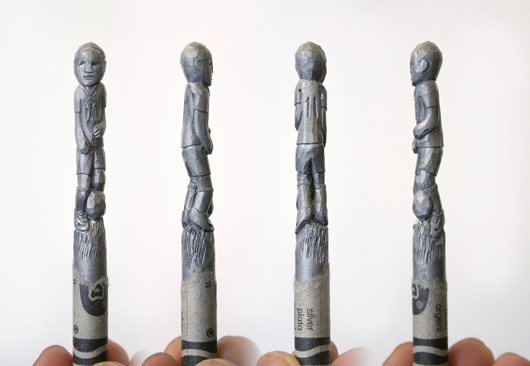 Robinho of Brazil in Silver from Crayola.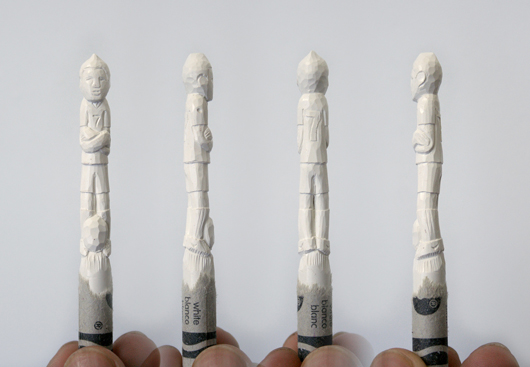 Cristiano Ronaldo of Portugal in White from Crayola.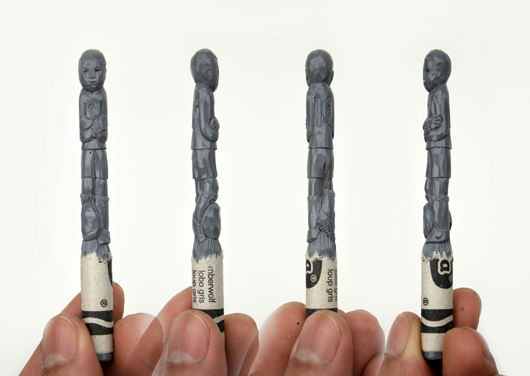 Wanye Rooney of England in Timberwolf from Crayola.
Press kit photos courtesy of Wieden + Kennedy.