Ultimate Summer Accessory: Panama Hat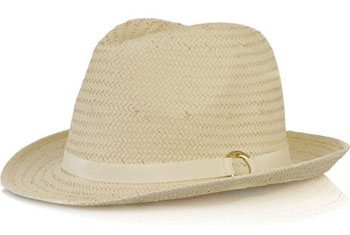 Melissa Odabash Paper Straw Panama Hat, available on Net-a-Porter.com $130.
With the summer sun beating down against your face and the nearly oppressive warm air, the Panama hat is the perfect accessory for this time of year. Made from the leaves of the toquilla straw plant and hand-woven in Ecuador, the Panama hat is terrifically lightweight, neutral in color, and generously breathable. The hat is also ideal for traveling, as it maintains its shape even amidst the tight lodgings of a suitcase.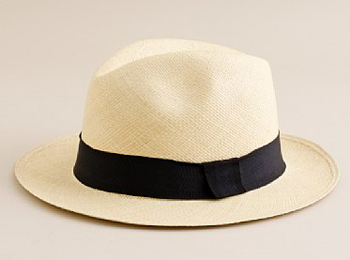 J.Crew Women's Panama Hat, $58.
Aside from its practical uses, the popular panama has become a summer fashion staple, having gained key status when President Theodore Roosevelt wore one during his visit to the Panama Canal. Furthermore, stars such as Clark Gable, Fred Astaire, Paul Newman, Sigourney Weaver, and many more have popularized this hat making it into a trendy yet timeless article. Whether you sport the panama with a pair of Levi cut-offs and a loose-fitted blouse (female), don it with a pair of Bermuda shorts and a white t-shirt (male), or add it to a black linen dress and gladiator sandals (female), you can't go wrong—it's versatile, unisex, and will cease to go out of style.