OPI Rocker Chick and Swiss Collection
As if I didn't have enough nail polish colors at home, OPI just introduced two new lines that are just too yummy to miss. For Sephora by OPI they introduced a mini set called Rocker Chick, with awesome colors that look strong and metallic. I always love the names of the colors, this mini collection includes: Fiercely Fabulous, Just a Little Dangerous, Already Famous, and Go My Own Way. They will give your nails a real kick.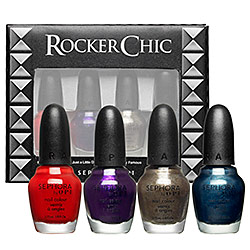 Also, for the Fall/Winter 2010 season, OPI is introducing the Swiss Collection:
"Beyond the borders of a classic neutral palette into a new zone where refined shades of rich color become the definitive go-to hues to wear every day."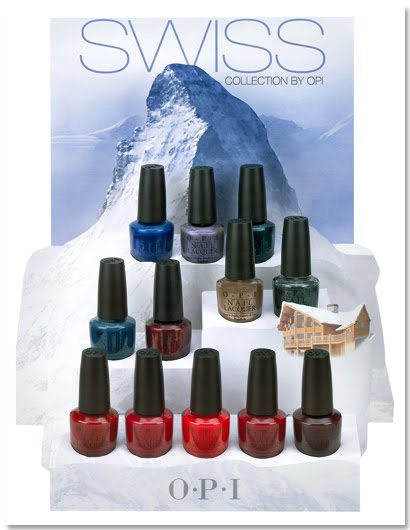 The names of the colors include: Color so hot it berns, From A to Z-urich, Ski teal we drop, Glitzerland, Yodel me on my cell, Cuckoo for this color and many others. With a selection like this, what's a girl to do?
You can purchase these colors at Sephora, the Rocker Chick Mini Collection retails for $18, and the Swiss Collection can be bought in your local beauty supply store or at www.nailpolishpro.com, where each polish retails for $7.99.
This entry was posted by Style Bust on August 18, 2010 at 11:26 pm, and is filed under Latest Beauty Products. Follow any responses to this post through RSS 2.0.Both comments and pings are currently closed.