The old is new again
We're all aware that fashion tends to repeat itself.  Just take a good look at what we're seeing on the runways now and if you search hard enough…you will find that a lot of the current trends have been inspired by retro or vintage looks!
Below, is a John French photograph that caught my eye (he was a well-known English fashion photographer in the late 40's).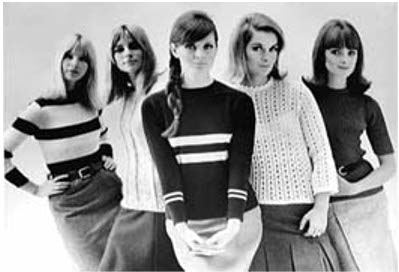 Obviously, you can tell this photo is dated.  But looking at this photo, made me think of some trends I've seen on the runways this year.  For example: the long side braid (Alexander Wang and Miu Miu); the curve hugging silhouettes (Dolce & Gabbana and Nina Ricci); and even a crochet top (Rodarte).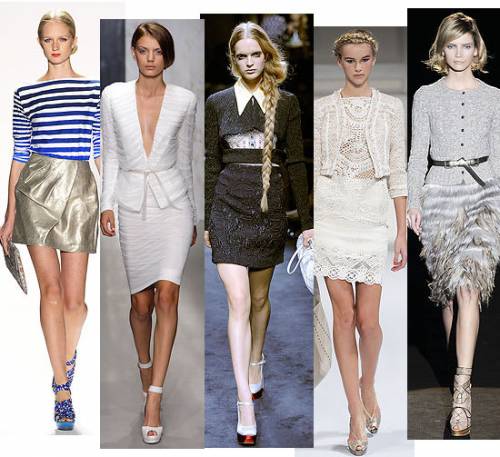 Rebecca Taylor, Donna Karan, Miu Miu, Oscar de la Renta, Aquilando Rimondi
All of the looks above are from Spring 2010 runway shows…and as you can see, they resemble the black and white photograph from the 60's…but with a modern twist!
Fashion trends tend to be recycled every 50 years, so it makes sense that we're now seeing trends from the 60's and 70's pop-up all over the runways!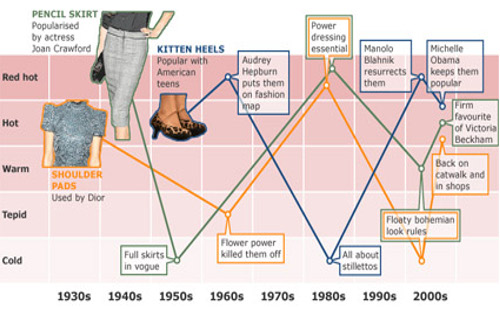 This entry was posted by Style Bust on August 18, 2010 at 9:16 pm, and is filed under New Styles in Fashion. Follow any responses to this post through RSS 2.0.Both comments and pings are currently closed.