Pastry chef Caitlin Williams for Blue Bottle Cafe Bar
Caitlin Williams has been creating art-inspired sweets for the Blue Bottle Coffee Bar at SFMOMAS new rooftop sculpture bar. Above: the showstopping butter cake, lined with thick chocolate ganache. It's a very impressive mod, intricate look.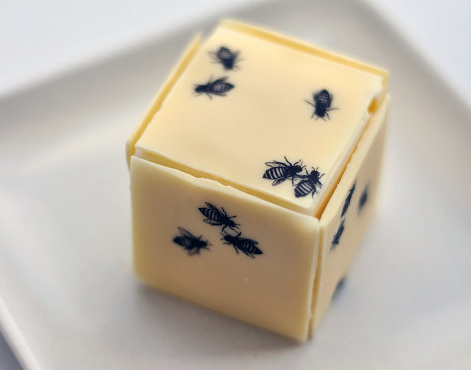 The honey-pistachio frozen parfait is covered in bee-emblazoned white-chocolate-cardamom sheets and is on view at sfmoma until November 29.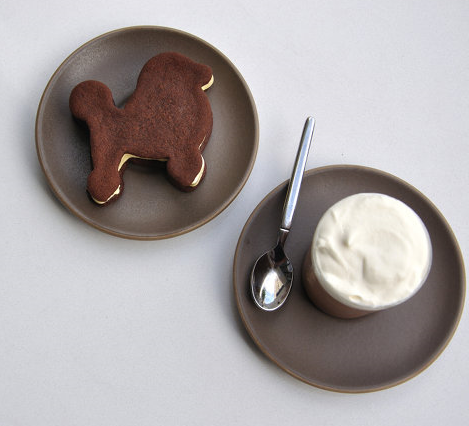 The poodle-shaped ice cream sandwich is made by squeezing vanilla bean ice cream between two pieces of rich chocolate shortbread.