Pure Ice Vinyl Remix
Bari Cosmetics has introduced a new twist on crackle nail polish with Pure Ice Vinyl Remix.
The DJ inspired Nail Polish collection that allows you to do Art in Motion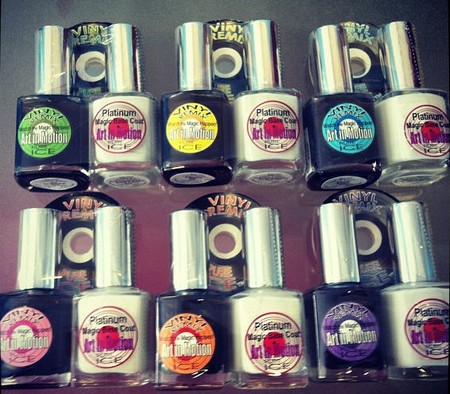 The innovative feature in this nail polish collection is that each polish, once applied, will dry, crackle and reveal a different color (green, pink, blue, purple, etc).
For better results use two or more colors, for my nails I'm using Rave (orange) and Emcee Me (yellow) colors.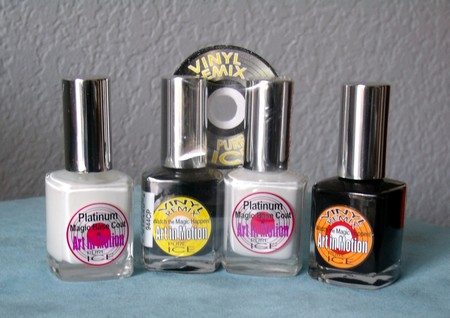 After you applied the base coat, apply two coats of the Platinum Magic Base Coat (white). You can apply the Vinyl Remix polish in any design you want, for example, I used Rave on one side on my nail and left the rest white, so now I have three different colors in my nails.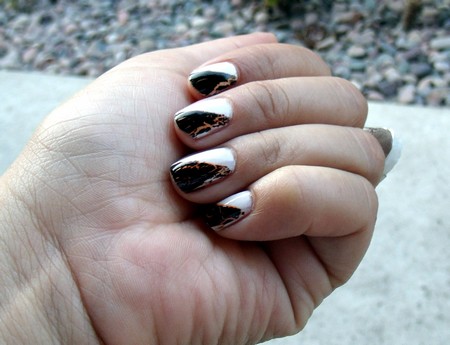 For this look I used Rave as a cross and added Emcee Me in the white areas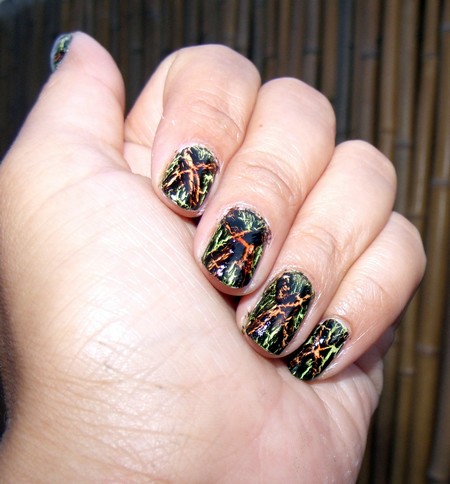 Pure Ice Vinyl Remix is available at Walmart, the nail polish duo comes with a very cute nail file. Because this is an affordable brand it will be easy to buy several colors and go wild with the designs.
You can add a top coat to protect the polish, which will make it last for 3 – 5 days without chipping or leave it as is for a matte look.
And now here are a few more nail design ideas: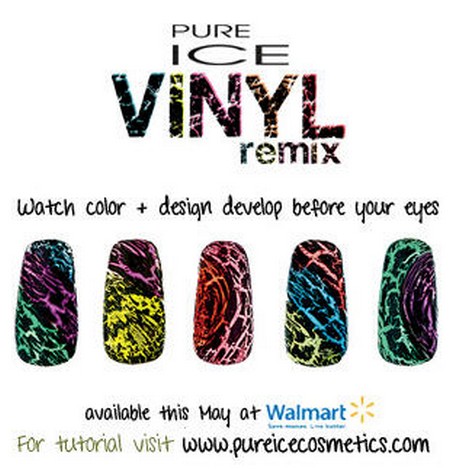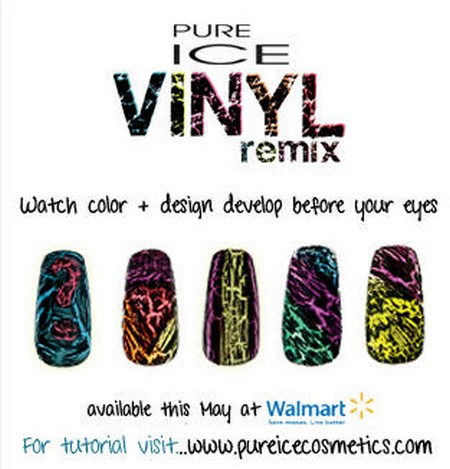 This entry was posted by Style Bust on May 27, 2012 at 12:02 am, and is filed under Latest Beauty Products. Follow any responses to this post through RSS 2.0.Both comments and pings are currently closed.