"SF. LIT UP" A Collection by Ryan Vicente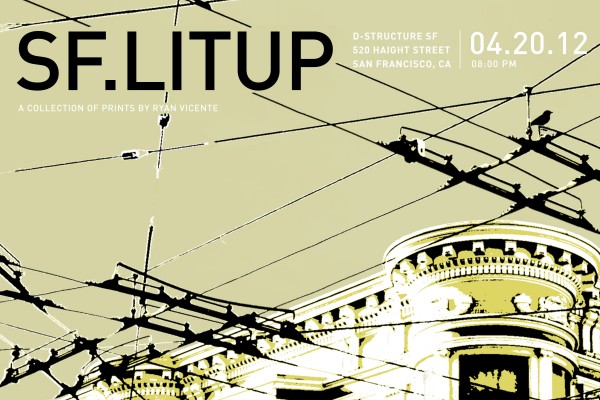 Hey everyone, make sure you mark your calendars for Ryan Vicente's first solo show! It will be taking place at D-Structure shop/gallery in lower Haight this Friday!
As you have seen (from my old post) Ryan is known for his iconic screen prints. This show is in full spirit of famous San Francisco street signs as well as land marks that everyone will recognize! Ryan has been pouring his heart, soul, and countess all nighters to pull this phenomenal series together, so try to make your way down for a fun night of music, art, and a true San Francisco experience!
The show opens April 20th at 8pm, so be sure to stop by enjoy great art and complementary drinks!