Shopping Carts Recycled into Chairs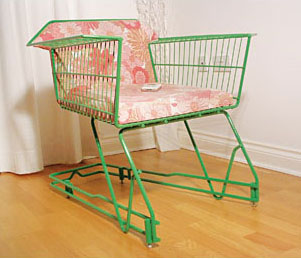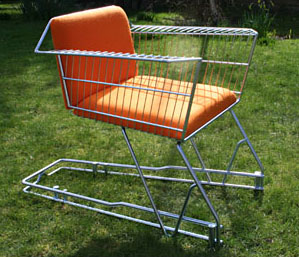 These Annie the shopping trolley Chair by Max McMurdo for Reestore.
McMurdo takes carts that were otherwise landfill bound due to missing wheels or bent legs, and works his magic and "poof" they become statement chairs you can purchase. Reestore attempts to avoid traditional eco materials in favor of contemporary finishes, fabrics, and, above all, style.