Shout It Out!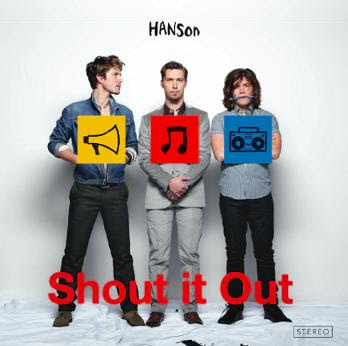 Shout It Out, sounds like the commercial for laundry detergent. But the sold out crowd this weekend at House of Blues Chicago were very clear that this had nothing to do with the cleanliness of their clothes. Rather, the overall message for the past couple years of the Hanson fanbase has been about starting a movement and spreading the word.
Familiar with Toms Shoes? Toms Shoes started the One for One movement, where you buy a pair of shoes and another pair gets given to a child in need. I can personally tell you that these shoes are the most comfortable shoes you will ever own. I already have 4 pairs and you can wear them with just about anything.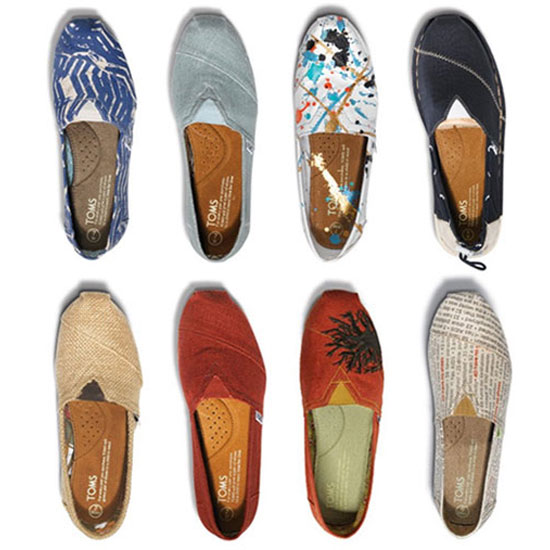 Back in October of 2007 Hanson went to Africa on a shoe drop with Toms. After the inspirational trip, Hanson began doing one-mile barefoot walks before each of their shows on tour. For each person that registers and does the one-mile walk with them, 1 dollar will be donated on their behalf from Hanson. And you can choose the cause your dollar will be donated towards, whether its building clean water wells, helping with education or providing HIV treatment for pregnant women. This weekend I took my 7th charity walk with Hanson. I find what they are doing to be extremely admirable. Taking the walk is about taking action. After I did it once I was hooked. Taking a barefoot walk is such a tangible thing for me to do and feel like I am truly making a difference. Apparently I wasn't the only one who feels this way because 500 people showed up to take the walk in Chicago on Saturday. For more information and to find out how you can get involved check out www.takethewalk.net.
On to the concert review, I prefer not to share the number of Hanson concerts I've been to throughout the past 13 years. But it's been quite a few so it's hard for me to write a concert review that can be appreciated by the general population because I will always compare them to so many of the other shows that I have seen. But nevertheless, let's start with the openers. I love going to Hanson concerts because their supporting acts seem to always be bands that I truly appreciate. So many of my favorite bands were introduced to me on Hanson's stage and for that I will be forever grateful. Rooney (pictured below) has been supporting Hanson on their first leg and soon A Rocket to the Moon will be on the dates. I could do without ever seeing Rooney again. Don't get me wrong; I think they have some good things going for them. It's very guitar based and driven. But the lead singer just needs to be let go; he comes off so arrogant and annoying on stage. I really couldn't take my eyes off his ridiculousness.
Hanson put together an opening band contest for this tour as well. Each show features a different local band. I love this because it can give so much exposure to the little guys. Friday night was Wes Kirkpatrick. Decent, but it's one of those bands that would be better off sticking to little coffee houses, because that's more of their element. Saturday was HappyGoLovely with a Justin Bieber esque but more of a badass with piercings guitar player. Overall the band had a great sound. Fans of The Rocket Summer or NeverShoutNever! will certainly appreciate this band. Afterwards I found out they are from Cedar Rapids, IA. Not too far from my little hometown, I will be cheering this group on and wish them the best of success.
Hanson's show was amazing as usual. With a catalog of hundreds of songs I'm always eager to hear the set list. Most of the songs they played were from their 5th and newest studio album, "Shout It Out." (click here to buy it on amazon!) They also played quite a few numbers from 1997 era. And for those of you wondering, yes of course they played Mmmbop. Personally I think the song choices for these two shows could have been better, but performance wise this was one of the best shows I've seen in a while from them. If you take anything out of reading my writing on this blog please please pleaseeee check out Hanson. I am confident that you will be pleasantly surprised. Here's the remainder of their tour dates….
August
19 Cleveland, OH House of Blues
20 Pittsburgh, PA Carnegie Music Hall
21 Columbus, OH Newport Music Hall
23 Cincinnati, OH Moonlight Gardens
24 Indianapolis, IN Egyptian Room
25 Tulsa, OK Cain's Ballroom

Leg 2:
September
14 Mesa, AZ Piper Theater
16 Anaheim, CA House of Blues
17 Los Angeles, CA House of Blues
18 San Diego, CA House of Blues
20 San Francisco, CA Great American Music Hall
21 San Francisco, CA Great American Music Hall
22 Portland, OR Wonder Ballroom
23 Seattle, WA The Moore
25 Vancouver, BC Commodore Ballroom
27 Spokane, WA Knitting Factory
28 Boise, ID Knitting Factory
30 Salt Lake City, UT The Depot

October
1 Boulder, CO Fox Theatre
This entry was posted by Style Bust on August 18, 2010 at 5:44 pm, and is filed under Trending Music. Follow any responses to this post through RSS 2.0.Both comments and pings are currently closed.