Posts tagged
OK GO

Social media is booming.  As I continue my search for full time positions in Chicago I have come across many job postings that are looking for social media "experts."  I want to meet one of these experts myself.  All of these programs are so new, and different ones are popping up on a daily basis.  I think of myself as extremely technically savvy and can utilize social media for my marketing efforts, I wonder if I, myself, could be considered an expert.  At the same time it is so hard to keep up with it all.  Today I finally broke down and made myself a Ustream account and I want to share my experience with you.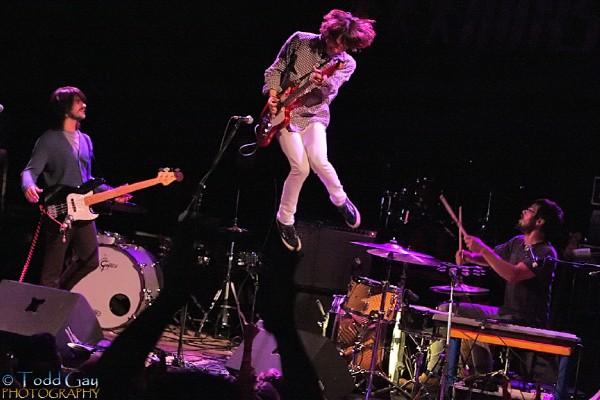 What is UStream you ask?  Basically it's a live, interactive broadcasting platform that can be used by anyone with an internet connection and webcam.  The person producing the stream uses their webcam and then there is a live chat feature.  So I mean every show is different but you can communicate with the streamer using the chat tool.  Today I "joined the crowd" and I sat in on a talk with one of my favorite bands, Everybody Else.   They are so major.  They produce some incredible pop songs, and not Justin Bieber bubblegum pop love stuff.  This is like electrifying pop, rock, funk music (think OK Go type of sound) that makes you just feel so darn good.  And they are one band that can pull their sound off live incredibly.  I would recommend them to just about anyone.  This was their first Ustream.  I wasn't sure what to expect and there were certainly times that felt awkward but overall I was sucked in.  The hour was completely entertaining, for no real reason at all.  It was like sitting at a q&a panel with the band, with 40 other people.  You wrote questions or statements in the chat box and they responded.  It is the perfect way to interact with fans, even my mom who knows nothing about them found the hour to be intriguing.  We enjoyed developing questions, seeing what others had to say and hearing the bands replies.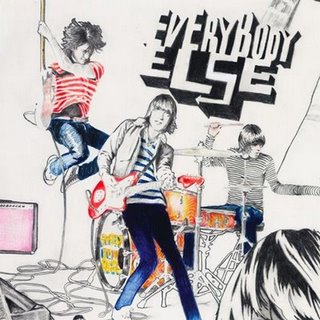 I've always said the best thing about Twitter is a celebrity's ability to interact with their fans.  It's a short and easy way to show the fans that their voice is heard.  But Ustream took this a complete step further.  I haven't seen Everybody Else in two years, they are still working on their new album and it's like today I got to catch up on everything they've been doing for the past two years.  I got to reminisce and ask their lead singer Carrick if he remembered dancing in the streets with me and on top of my friends car in San Diego at the end of Hanson tour.  I also was able to ask them about their PR team and found out that they are still working on developing one.  Which lead me to the idea to start a new project and work on a proposal for Everybody Else.  Technology makes my job so exciting.  I took notes immediately after the Ustream to think of all the ways I could utilize this program with clients.  And of course I wanted to share my experience with my favorite StyleBust readers, in hopes that you might find the people that you like on there.  The nice thing about Ustream is you can sign in using your Facebook, Twitter, or Google accounts.  In the future I will update on Facebook which Ustreams I'm tuning into.  In the mean time I think its' absolutely necessary that you all check out Everybody Else and as always you can follow me on Twitter and now on Ustream @MusicITZLife.
When it comes to producing fun and viral videos OK Go is certainly a band to ask. Check out their recent Ok Go GPS Parade that went through Los Angeles.
This video documents a 8.5-mile parade through Los Angeles using Range Rover's Pulse of the City app to check-in and spell out the words "OK GO" with the route. Make your own journey around your city, and be featured in a similar documentation video we'll make in 2011.
Directed by OK Go
Produced by Shirley Moyers
Director of Photography: Starr Whitesides
Editor: Todd Sullivan