Tights as Pants
Women began wearing tights as pants back in 2009. Since the hideous looks inception, we've all seen the awful photos of celebrities and regular women alike making some huge faux paux. In case you need a refresher, here are a couple of my favorite tights as pants mishaps.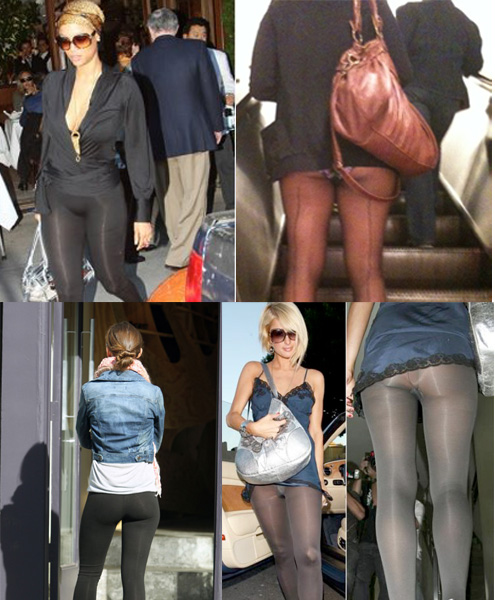 A couple of rules to follow with tights and leggings:
Make sure you shirt, skirt or dress covers your butt (seems obvious, right?)
Whenever wearing tights or leggings, make sure to wear underwear that's the same color as your tights or leggings
Lastly, know your limits. Bend over in a mirror before you leave the house so you know what you should and shouldn't do (physically in your outfit). Check yourself out in the mirror in different lighting to make sure you know the worst case scenario for your look
If you have doubts, ALWAYS change your outfit.
We're beginning to see a lot of runway shows featuring tights and leggings worn properly. Here are a couple of my favorite looks done well. Keep these images in mind when you're putting together your next tights or legging look.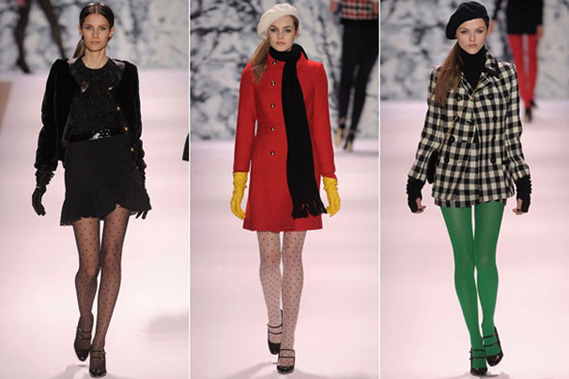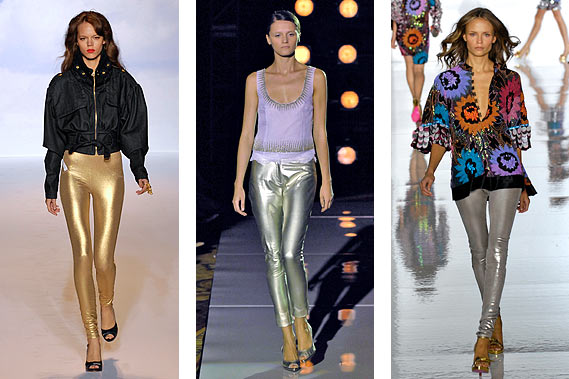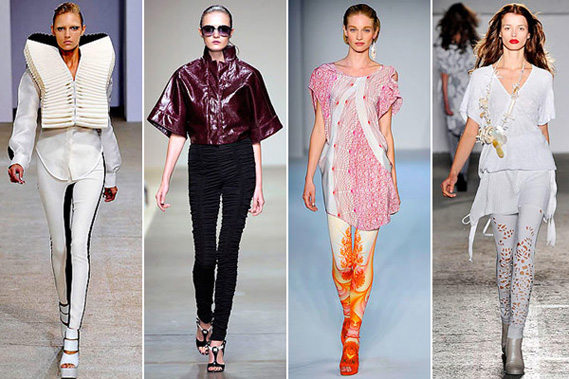 For those that are looking for additional support, try thigh high compression stockings. But remember, these are not pants!