Blue Jean Baby
Lately I've been drawn to gorgeous lightweight fabrics and whimsical prints, but when it comes to actually buying clothes, I tend to stick to the basics.  Maybe it's the Midwest in me, but I'm definitely a jeans and t-shirt type of gal.  There's nothing better than finding the perfect jeans and wearing them to pieces!
It's no secret that this Spring the 70's are re-introducing themselves.  We're seeing fragments of the bohemian era almost everywhere in fashion, from full skirts and this seasons most sought-after trend: bell bottom jeans.
Hopefully with the new styles and silhouettes, denim shopping will get a little more exciting.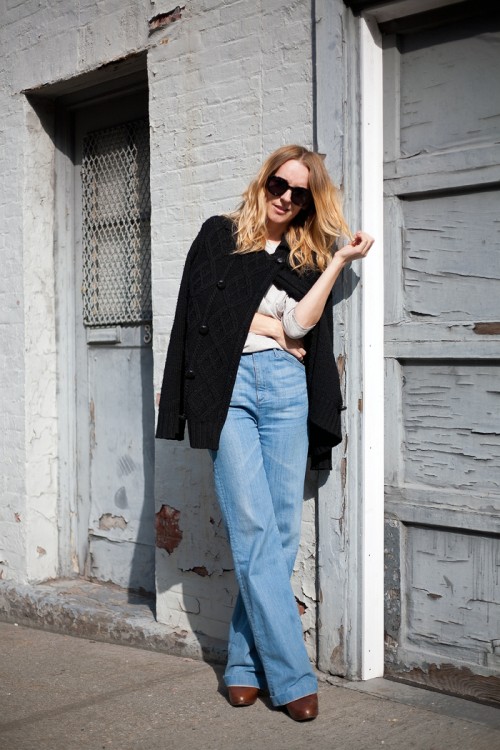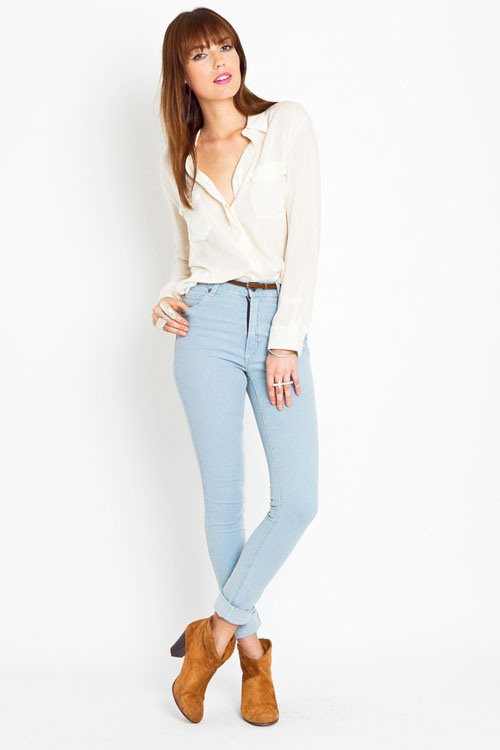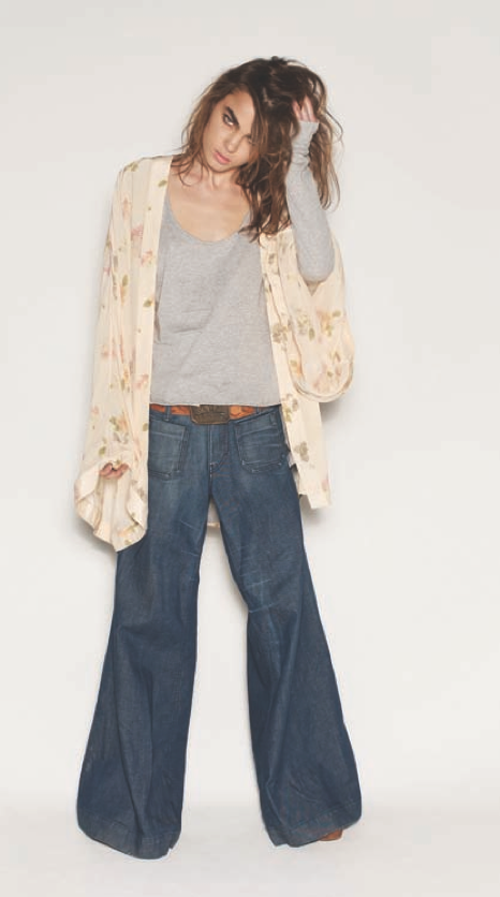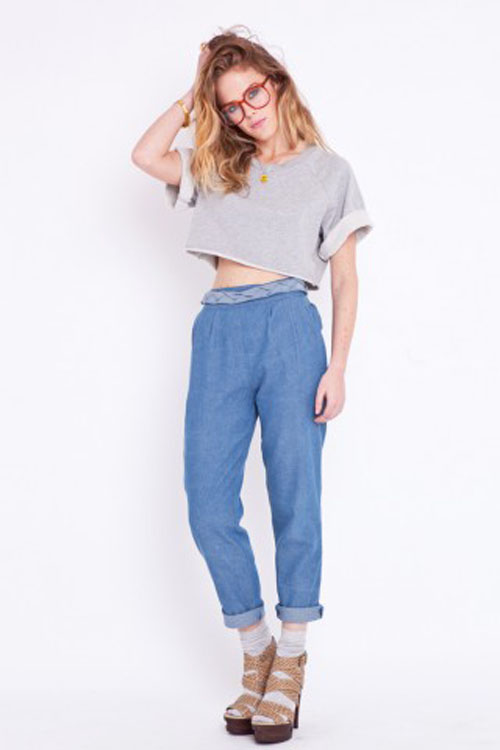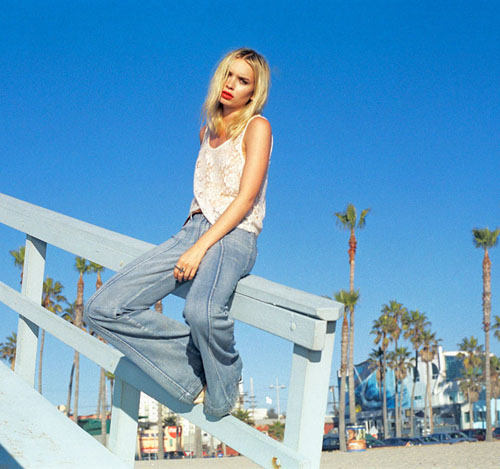 Like I said, I love my jeans, so I thought I'd give the bell bottom trend a try.  I've found a couple brands that I absolutely love.  GAP Vintage Flare denim (kinda a classic and very affordable), GAP also carries flare leg denim in darker washes.  And my absolute favorite pair of bell bottom-y jeans are the Earnest Sewn Lau denim.  These are a little more expensive, a little dressier and make your legs look long and lean (especially if you wear these jeans with heels).
This entry was posted by Style Bust on April 12, 2011 at 9:00 am, and is filed under New Styles in Fashion. Follow any responses to this post through RSS 2.0.Both comments and pings are currently closed.