Trend Alert: Layered Necklaces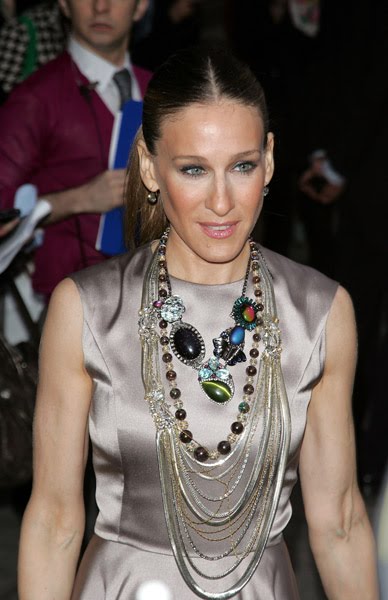 My favorite accessory, hands down, would have to be necklaces. There are chokers, pendant necklaces, pearl necklaces, bead necklaces, gold and sterling silver necklaces, long draping necklaces, plastic necklaces, and jeweled necklaces to choose from, who wouldn't find what they're looking for with all this variety? For me, deciding which one to wear each day is challenging because I more than one work with my outfit….so bring on the Spring 2010 trend of layering necklaces.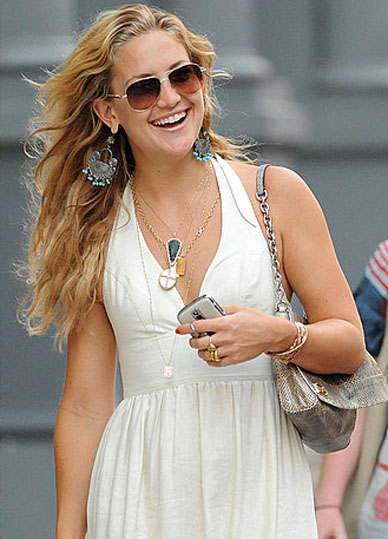 Layering necklaces to create entirely new looks. The key to layering necklaces is layering different styles of necklaces. If you layer necklaces that are all the same, the look is not as effective or nearly as interesting. Try to find necklaces that are of different lengths. Also try alternating pendants and beaded necklaces. You shouldn't be afraid of mixing metals. In the past, mixing gold and sterling silver jewelry was a faux pas, but when it comes to this trend, mixing metals is completely fine. Also, don't worry about it being too bulky. Usually, more you have on, the better, but do not go overboard. Three to four necklaces should do the trick! If the necklaces are bulky on their own opt for a smaller number of necklaces. If they are thin and dainty you can add more! Try to mix weights, colors, lengths, and styles, and you will come out with a fabulous new look.