Twenty8Twelve Fall 2010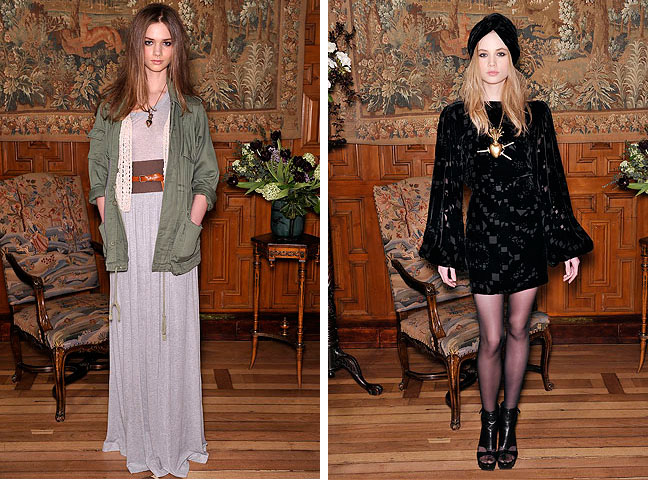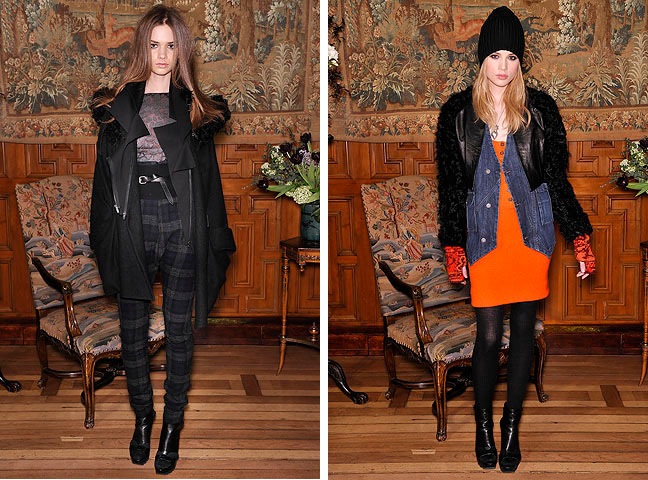 For those of you who don't know, Sienna Miller and her fashion designer sister, Savannah are behind label Twenty8Twelve. I have some issues with this label, first, you don't name any kind of company after four numbers and then mix up the spelling with letters and numbers. Secondly, the new Fall 2010 line looks like something I can see on any street corner in the Mission, worn by a lady who paid a fraction of the price for a similar outfit. I understand that Sienna says she doesn't claim to be a designer and feels she's been misinterpreted, but when you own a clothing line with someone who has had formal training in fashion design, like her sister…I'm sorry, like it or not, you are a designer.
Back to the Fall 2010 collection, it's not high-end, and the clothes, while doubtless fun for a certain kind of British girl to wear, don't display the kind of skill that have won critical acclaim. In this collection, there were some neat pieces, such as the trippy colored giant cardigan, lovely black tops and dresses with fringed shoulders, and a red minidress.
This entry was posted by Style Bust on March 5, 2010 at 6:41 am, and is filed under New Styles in Fashion. Follow any responses to this post through RSS 2.0.Both comments and pings are currently closed.