1 dress, 4 looks
Warmer weather, longer days, and weekends of weddings – yes, it is Summer but it is also Wedding Season!
The easy part is done – we've sent back our RSVP's – now it's time to make travel plans, buy wedding gifts and most importantly, figure out what to wear to all of these weddings.
Ladies, we feel your pain – we know that attending multiple weddings in a short period of time can be exhausting (especially on the wallet).  But we here at StyleBust say that it's okay to find one killer dress and wear it to all of the Weddings that are creeping up on you – and save you a pretty penny while doing so!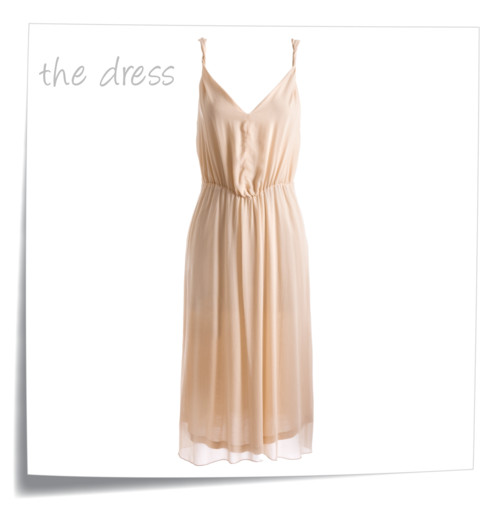 This dress is perfect for attending all sorts of weddings – from a formal wedding to a gathering on the beach.  The neutral tone pairs nicely with either black or brown – making it extremely versatile.  The weight of the fabric is perfect for a Summer Wedding – very romantic and elegant.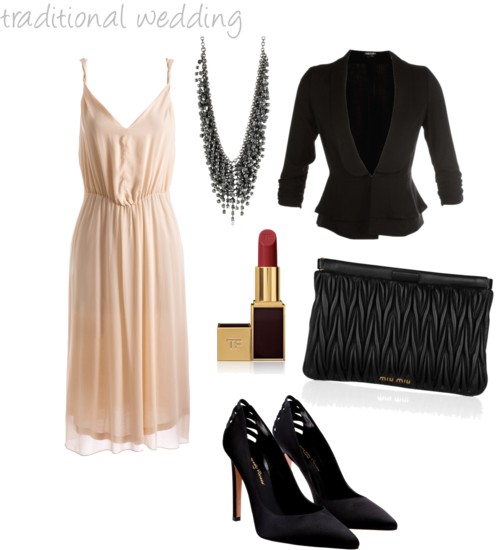 This is a great look for a wedding taking place in a church or hotel.  The look is clean and classic – black paired with this peach dress creates a sophisticated, but very modern look.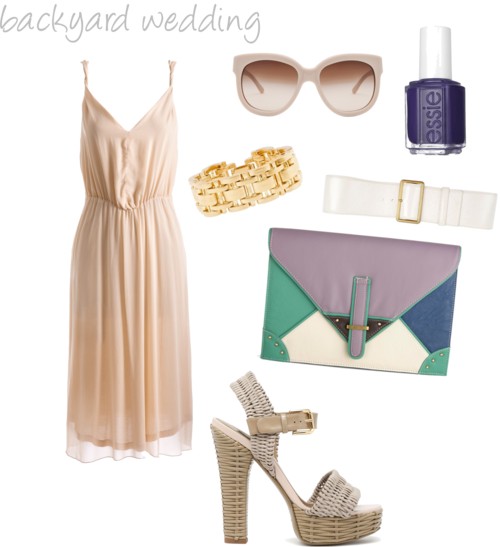 A backyard or beach side wedding are both great places to add some unexpected color and playfulness.  The woven sandals paired with colorful accessories creates a youthful and charming look.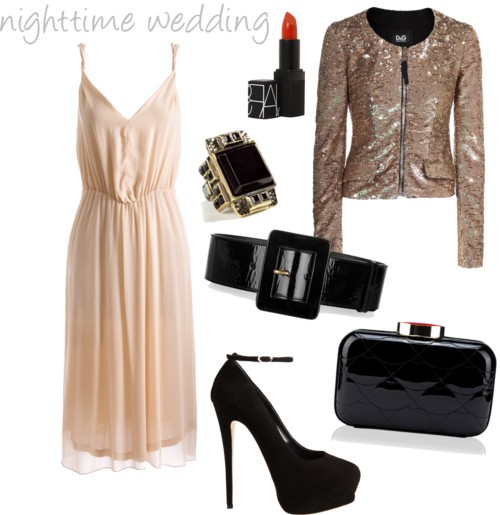 Invited to a nighttime wedding soiree?  This is the perfect place to bring out your cocktail attire – now is the time to pair the peach dress with sequins and patten leather for a chic, nighttime look.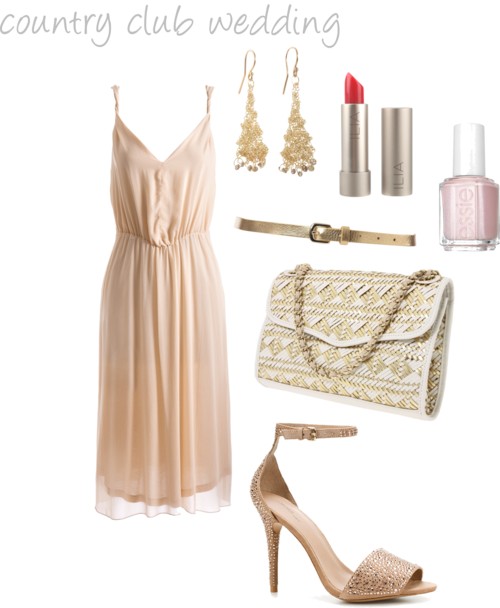 This is a perfect look for a formal wedding, held at a country club or resort.  Instead of adding pops of color, opt for accessories that sparkle – which will create an elegant, yet polished look.
*All looks created using Polyvore
This entry was posted by Style Bust on July 17, 2012 at 6:00 am, and is filed under New Styles in Fashion. Follow any responses to this post through RSS 2.0.Both comments and pings are currently closed.