11/26: Meet Desinger Nina Basharova at Manika Jewelry
San Francisco's Manika Jewelry is hosting a "Meet the Designer" event with Nina Basharova on Friday, November 26th 11AM to 6PM at Manika Jewelry (11 Maiden Lane, San Francisco).
Avoid the Black Friday chaos and spend the day with Nina Basharova. Nina is an internationally renowned fine jewelry designer. Her "Milky Way" collection is a favorite of wedding and bridal magazines. The Knot, Brides, Elegant Brides, and Weddings are among those that have taken notice of her unique designs such as the Milky Way Garland Choker shown below.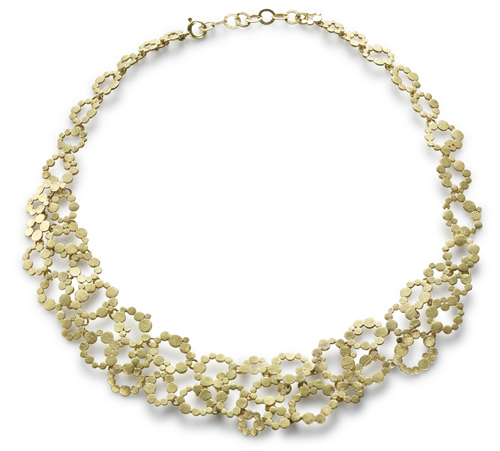 Outside of the wedding space, Glamour and Redbook have featured her popular "Barbed Wire" and "Pea Pod" collections. I'm a HUGE fan of the "Combined Rings".
If you like what you see, please come out and meet Nina at Manika Jewelry this Friday!