Alexander Wang Resort 2010 Collection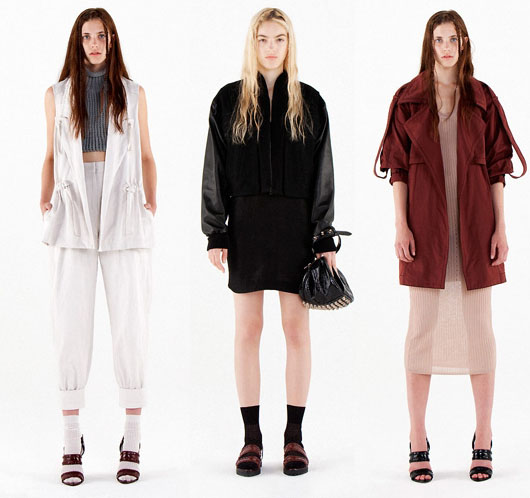 Alexander Wang's clothing has long been considered downtown urban dressing at its best. For his Resort 2010 collection, Alexander Wang is suddenly channeling more of a suburban lifestyle. The colors consists of his basic "urban" palette: deep rust, slate, black and khaki. Most of the Resort 2010 separates take suburban staples and turn them on their heads. Running shorts are made of leather, trenches have a distinct bathrobe look, black and white ribbed athletic socks are worn with Birkenstock-like shoes (ew), and slacks and sweats are styled with leather and studs a la Alex.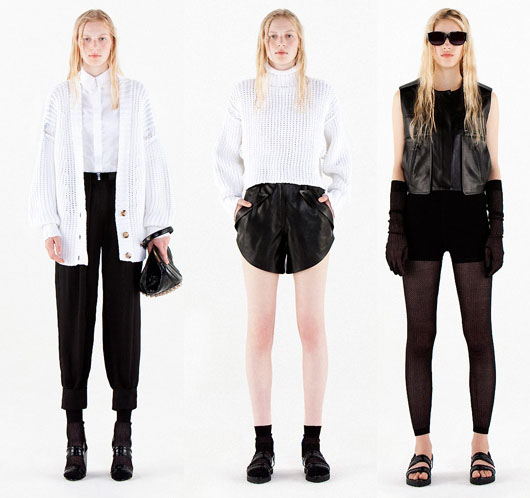 The piece as styled for the lookbook appear incomplete and thrown together quickly, similar to what a Soccer Mom with three rug rats might be forced to do on a daily basis. Tragic. As for the Resort, aka vacation collection, I personally wouldn't wear these pieces on jet setting holiday, I'd rather by knock offs from Tagret or Walmart and wear them doing chores around the apartment on a Sunday afternoon.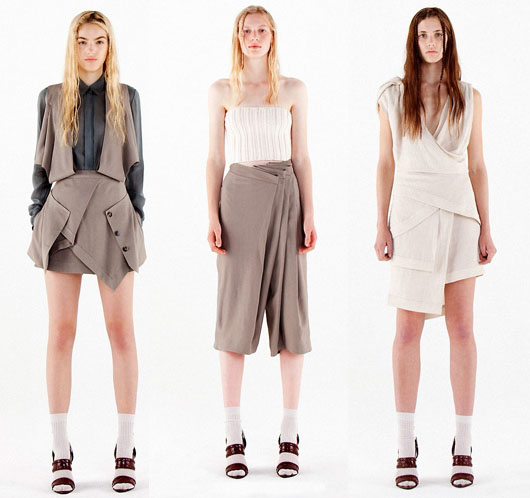 This entry was posted by Style Bust on June 9, 2010 at 9:00 am, and is filed under New Styles in Fashion. Follow any responses to this post through RSS 2.0.Both comments and pings are currently closed.