Celebrity of the Moment: Daisy Lowe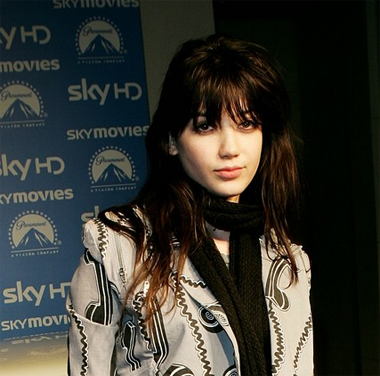 When it comes to being a young style icon like Daisy Lowe, good breeding always helps. No other girl has such controversial and glamorous parentage as Daisy Lowe. She is the daughter of singer turned textiles designer Pearl Lowe, and grew up believing her father was her mom's ex-husband. After Daisy discovered neither of her parents had her blood type, Daisy sought a paternity test and found out it was her godfather, Gavin Rossdale (lead singer of rock band Bush) who was her biological father.
Daisy has fronted campaigns for labels such as Ben Sherman, Burberry, Converse, Diesel, Dr. Martens, Esprit, Karen Millen, Mango and Wheels & Doll Baby. She has graced the covers of magazines and walked the runway for Chanel and Vivienne Westwood.
I continue to admire Daisy's unique, off-beat style and modest charm. With an angelic face paired with grungy clothes I think Daisy manages to be cute, sexy and graceful all at once. As a size 10 model, Daisy has been referred to as 'curvy' and doesn't mind standing out from the pack. She proudly flies the flag for those without the typical model shape in the fashion industry and is a good role model (in terms of body image) for teens.
Daisy has been doing a daily post of outfits for Vogue.co.uk called "Today I'm Wearing…" . In honor of Miss Lowe, here are some of my favorite looks from her.
This entry was posted by Style Bust on May 26, 2010 at 9:49 pm, and is filed under New Styles in Fashion. Follow any responses to this post through RSS 2.0.Both comments and pings are currently closed.