Posts tagged
model
In the fashion realm, where models rule the runways, appear flawless in every fashion ad, and even look stunning off duty, it's hard not to feel insecure.  We may, at times, even question, "Why can't we look that good?"  What's not to love about those long, lean legs, glowing complexions, and striking features?  While skinny is always in, modeling standards are becoming more realistic and models with some curves and "imperfections" are becoming highly admired.  The main model that comes to mind is Lara Stone.  Known for that conspicuous gap between her teeth, her atypical (for a model) size 6 figure, and freckles, she has certainly set the standard for unconventional beauty — and it's about time!  Despite the unrelenting criticism this Dutch beauty has received for her weight, she is still one of the sexiest, sought-after models.  She's walked for countless shows including, Missoni, Marc Jacobs, Zac Posen, Chanel, Lanvin, Miu Miu, Chanel, Prada, Balmain, D&G, Prada, Anna Sui, and many more.  She's graced the covers of international versions of Elle, in addition to Vogue, W, Harpers Bazaar, and Interview.  And in 2009, she was featured on the August 2009 cover of W, declaring her the most desired face.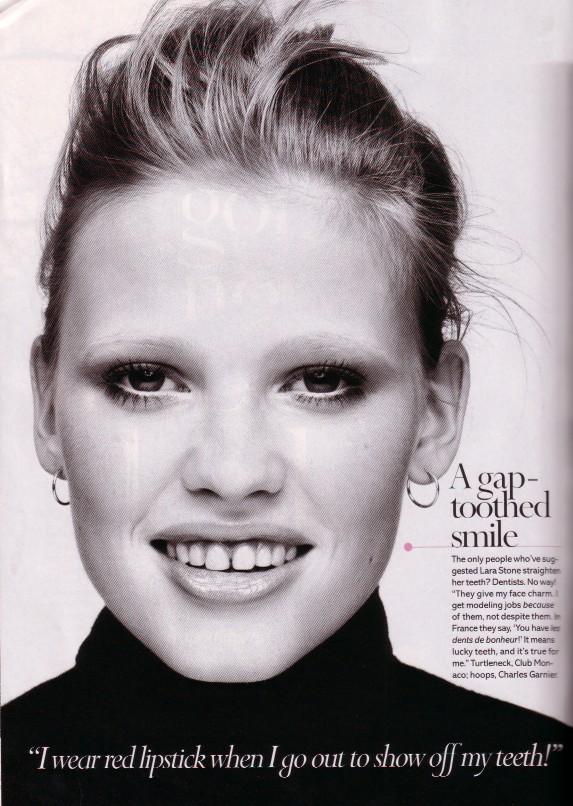 Without a doubt, Ms. Stone possesses natural beauty, something that we too often disregard.  And not only is it her natural beauty that draws us in, but also, it's Stone's confidence — she exudes a healthy esteem.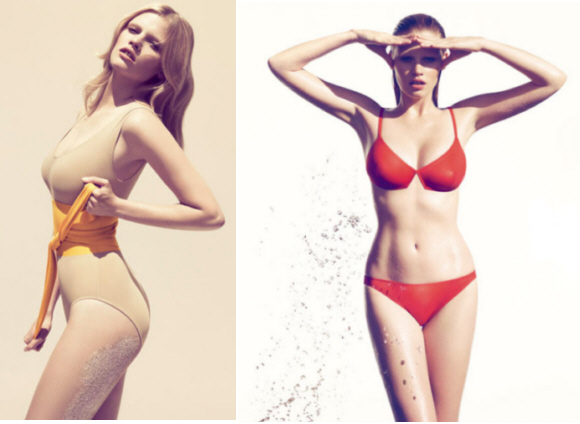 The notion of  imperfect beauty is setting precedence, and women are beginning to question conventional beauty.  Does it even exist?  Is it actually boring?  Whether it's a set of freckles on your cheeks, a gap like Ms. Stone's, or an uneven set of eyebrows, embrace it, cherish it.  After all, perfection is an illusion, so why strive for it?