Chan Luu Partners With Banana Republic for Limited Edition Collection
Banana Republic has teamed with renowned jewelry designer Chan Luu, to create a collection of limited-edition bracelets. The bracelets will launch on May 20 exclusively at Banana Republic's San Francisco accessories-only concept store, Edition by Banana Republic.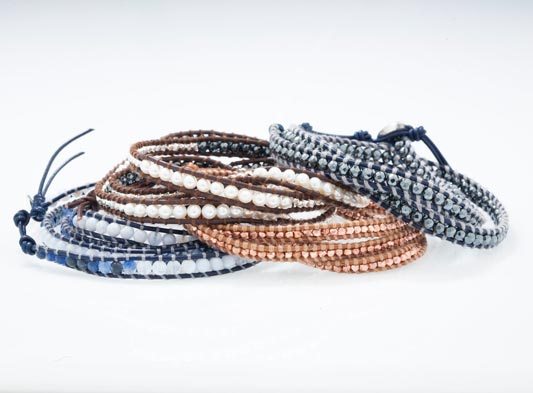 The pieces showcase Chan Luu's signature wrap style bracelet. The bracelets consist of custom-dyed thread or leather with unique semi-precious stones, gold or sterling silver. The 17-piece collection includes four different styles in a variety of colors. The bracelets will range from $95 to $225.
The collection will be sold exclusively at Edition and will debut at an event honoring the store's one-year anniversary. It will then be rolled out to select stores in the U.S., Canada and Japan and online in the U.S. only beginning August 10.
Simon Kneen, Creative Director and EVP of Design says.
"I'm excited to offer Banana Republic customers Chan Luu's signature interpretation of Banana Republic's effortless style aesthetic. Our brand is a great destination for jewelry so this adds a little something special into our already-exciting fall jewelry collection."