CottonInk Official Webstore Launching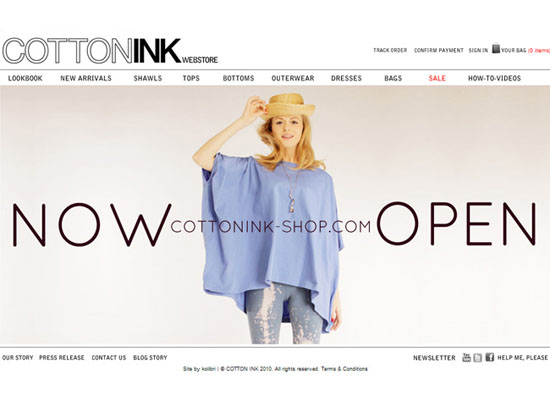 The official launch of the Indonesia brand CottonInk webstore took place yesterday May 18th. The new site offers a convenient shopping experience with the items divided per category featuring a shopping bag to place your item(s) to be purchased. Moreover, the webstore includes a blog story section that features a compilation of interesting stories and images that you can submit about the brand.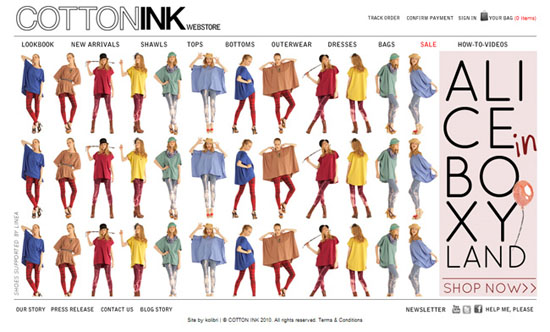 For the few that are unfamiliar with the brand Cotton Ink, Cotton Ink was founded on November 2008 by Carline Darjanto and Ria Sarwono. This duo fashion designer and graphic designer team created a brand, which as the name implies is made of cotton, which I believe, is the perfect material that suits this tropical weather.
This entry was posted by Style Bust on May 19, 2010 at 7:21 am, and is filed under Branding & Ads. Follow any responses to this post through RSS 2.0.Both comments and pings are currently closed.