Holiday 2012: The wish list
With the Holiday's just around the corner, I figured that I should get a head start on my Holiday shopping.  While trying to decide what to get my family and friends this year, I got a little side-tracked and created a wish list of my own.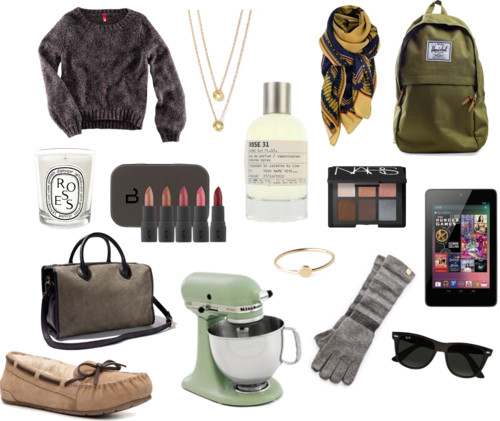 I make several wish lists throughout the year, I use my lists as a reference for when I'm out shopping – that way I have a clear idea of what I need/want.
This Holiday season my list includes: an affordable H&M sweater, a sturdy backpack, custom made scents, a KitchenAid mixer, cozy footwear for those chilly evenings, and dainty jewelry.
With a lot of Holiday shopping to do, you can bet that I'll visit some of my favorite online stores (for one-stop shopping), like; Amazon, Sephora and Etsy to find a little something for everyone.
What's on your Holiday wish list this season?
This entry was posted by Style Bust on November 13, 2012 at 6:00 am, and is filed under New Styles in Fashion. Follow any responses to this post through RSS 2.0.Both comments and pings are currently closed.