Posts tagged
Holiday 2012
Oh, the Holidays – the time of year when it's okay to eat a cookie or two before bed and a piece of fudge for breakfast!  Why not?  You're going to lose all of those unwanted pounds right after the New Year, right?
If you feel like taking an afternoon to bake-up a storm, here are some delicious treats to hand out to your friends and family this year.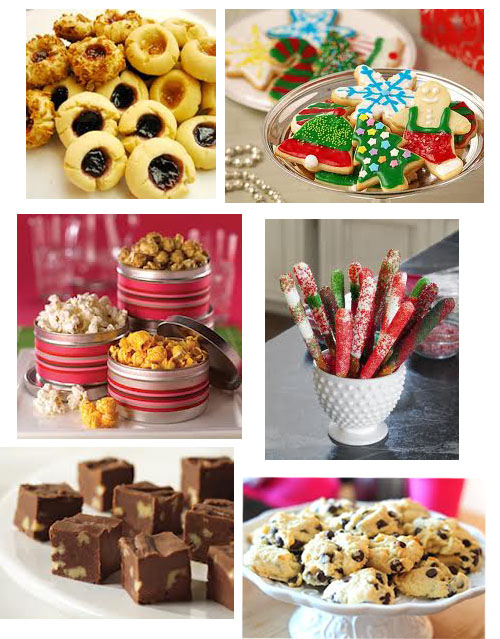 Butter and Jam Thumbprint Cookies
Orange Chocolate Chip Cookies
Happy Baking!
*photos courtesy of The Food Network, Atlantis Home, Kraft, & All Recipes
Whether you're buying gifts for friends and family, attending Holiday parties, or finalizing your travel plans – the Holidays can be exciting but also a little hectic (and for some reason, this time of year seems to fly by).
If you're planning on traveling this Holiday season, why not get a bit of head start on your packing (well, at least start brainstorming some wardrobe ideas).
Here are some items that will definitely be making it into my suitcase!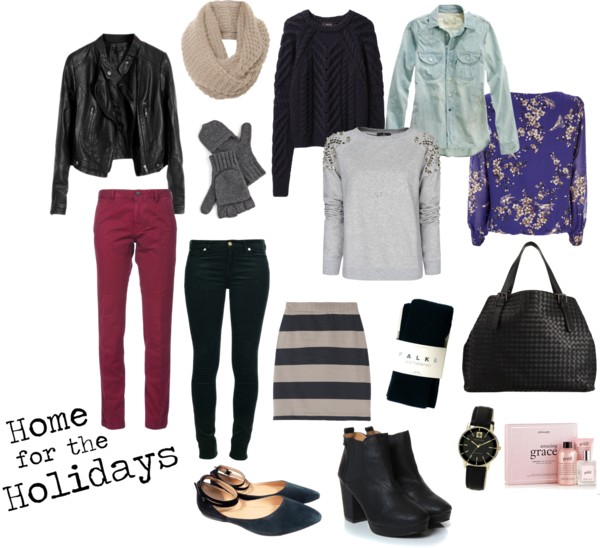 When traveling I like to create outfits ahead of time and be sure that the items I pack in my suitcase can be mixed and matched – that way I know I have multiple outfits and can dress accordingly.
Must haves:
Skinny denim – can be dressed up by pairing with ankle boots and a silk blouse.  Or you can go casual with flats and a basic sweater.
Printed skirt – paired with tights, ankle boots and an embellished sweater, this makes a perfect outfit for evening festivities.
Chambray button down – looks great paired with cropped colored trousers and ankle boots.  Creates a casual, yet on trend look.
Pointed toe flats – they can be dressed up or dressed down and look great with anything from skinny denim to dresses.
Large sturdy tote – great for carrying all of that extra stuff we tend to lug around with us while traveling!
Travel size perfume – wearing your favorite perfume makes you feel at home and it sure beats wearing  the same scent as your mom!
With the Holiday's just around the corner, I figured that I should get a head start on my Holiday shopping.  While trying to decide what to get my family and friends this year, I got a little side-tracked and created a wish list of my own.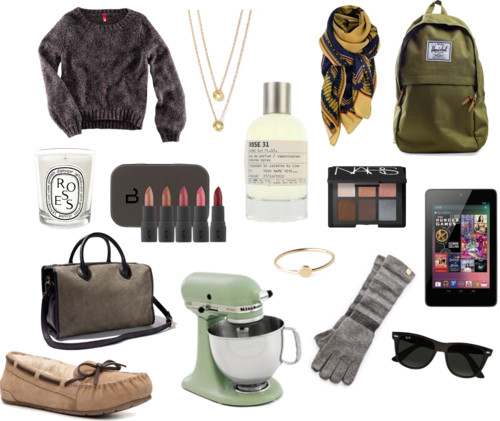 I make several wish lists throughout the year, I use my lists as a reference for when I'm out shopping – that way I have a clear idea of what I need/want.
This Holiday season my list includes: an affordable H&M sweater, a sturdy backpack, custom made scents, a KitchenAid mixer, cozy footwear for those chilly evenings, and dainty jewelry.
With a lot of Holiday shopping to do, you can bet that I'll visit some of my favorite online stores (for one-stop shopping), like; Amazon, Sephora and Etsy to find a little something for everyone.
What's on your Holiday wish list this season?