J'Adore Jennifer Fisher Jewelry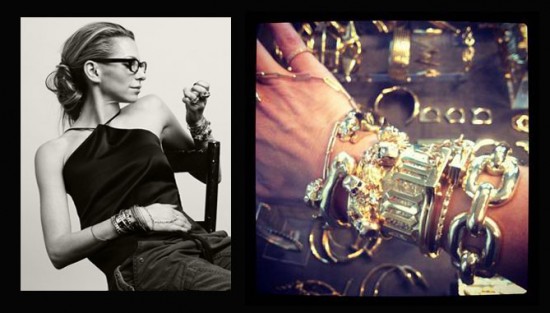 A few years ago Jennifer Fisher was a new mom looking for the perfect piece of jewelry, displaying her son's name, to accessorize her wardrobe with. Unable to easily find exactly what she was looking for, Jennifer took matters into her own hands – which is when Jennifer Fisher Jewelry was born. Today Jennifer designs everything from charms, necklaces, rings and earrings in rose, yellow and white gold to larger, edgier and bold statement cuffs, bracelets and rings in brass. Her jewels have caught the attention of wardrobe stylists and consultants around the globe, and have been featured on Sex and the City the Movie, The L Word, Gossip Girl, and Entourage.
Jennifer says her upbringing in Santa Barbara inspires a lot of her designs. She also cites part of her inspiration from Tom Ford "Anything Tom Ford is a collector's item in my book. He's the s*it and the years he was at Gucci will always be one of my favorite times in fashion". Her line has grown to over 400 charms, four types of colored gold and diamond options. She's even introduced pavé black or white diamond gothic letters, studded cuffs, insect charms, and skull rings.
Jennifer Fisher Jewelry can be purchased at her web shop and at Barneys New York.