Lalicious: All-Natural Bath and Body Line
Recently on our Style Bust Fashionistas brought to our attention an all-natural bath and body line called Lalicious.

Lalicious is a line of high-end bath and body products which contains scrubs, body butters, oils and soaps in eight different scents like Sugar Kiss, Brown Sugar & Vanilla, Island Guava and others.
This line is available mostly online and in selected beauty spas. I was fortunate to find a local salon that carries that line and sampled the Sugar Scrub Souffle and the Body Butter since they had sold out of the rest of the products.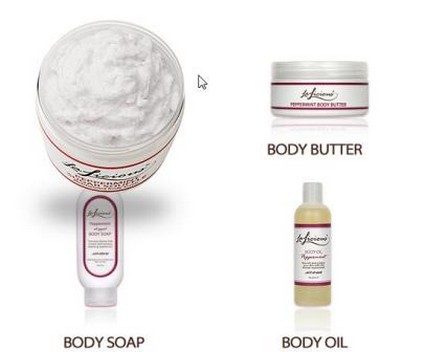 I tried the Tahitian Flower Body Butter and it was sensational, it feels very creamy but non-greasy. The scent was very light on my skin, nothing that would overwhelm and after a couple of hours I noticed the scent was gone, but the smooth feeling on my skin lasted a lot longer.

I also tried the Coconut Cream Sugar Souffle Scrub and from now on this is the only scrub I will use. The ingredients are all natural (cane sugar, coconut and other oils, honey); the first thing I noticed was that the scrub was dry and not full of oil. This
makes opening and closing the jar very easy since it doesn't get slippery. I love it.
Once you put it on, the sugar souffle transforms itself into a soft moisturizing scrub which leaves you feeling soft without the oily feeling with a very nice scent. I adore this product and want more!

Lalicious also offers soaps and body oils which I didn't have a chance to try yet, but will probably purchase the travel set so I can have the complete line and be able to take them with me when I travel and when I need to shower at the gym.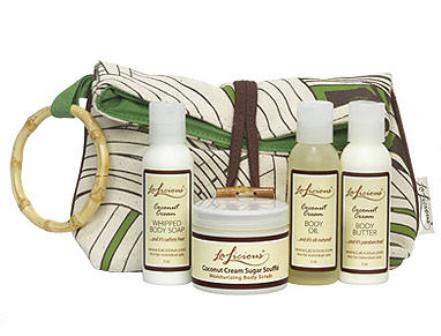 A special Thanks to Bollare for giving us this great tip and please keep them coming!
This entry was posted by Style Bust on April 27, 2011 at 3:08 pm, and is filed under Latest Beauty Products. Follow any responses to this post through RSS 2.0.Both comments and pings are currently closed.