Rachel Gilman and the Return of Earrings
Previous seasons' jewelry trends have been dominated by gigantic necklaces, and globes of rings and bracelets, and we've forgotten all about earrings.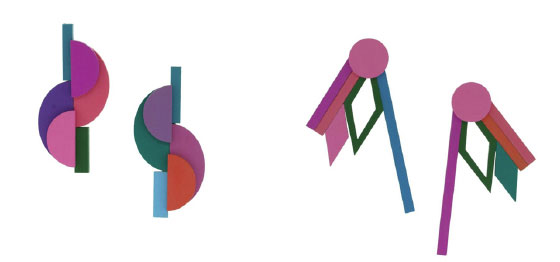 For Fall, I'm all about rediscovering all sorts of earrings. My staples for the season will by your standard little studs in various colors and finishes. I'm beginning to branch out into bigger, and more colorful (even cheap looking) earrings for the season. The earrings featured here are purely for inspiration. They are the designs of stylist and jewelry designer Rachel Gilman. These are by far the brightest earrings I've found outside of Piedmont Boutique since the 80's. I'm not sure I'd go for her rainbow bright pieces. Hell, I'm not even sure they'll be for sale anywhere, but I thought they were pretty and unique enough to share with you!