Still, and Perhaps Forever Channeling Leather Jackets
Leather jackets have become a fashion sensation, and why not?  They're classic, versatile, and chic, and give the perfect amount of edge to every outfit.  While leather jackets were once reserved for the motorcycle folk, they're now worn by a plethora of people, for any occasion, during any season.  What's hot about leather jackets is that they effortlessly transform an outfit, and stand out, but not too much!  There is a bounty of styles out there: the cropped black, the brown blazer, the studded fold-over, the leather and wool combo, and many more.  These jackets have become a staple item in many closets.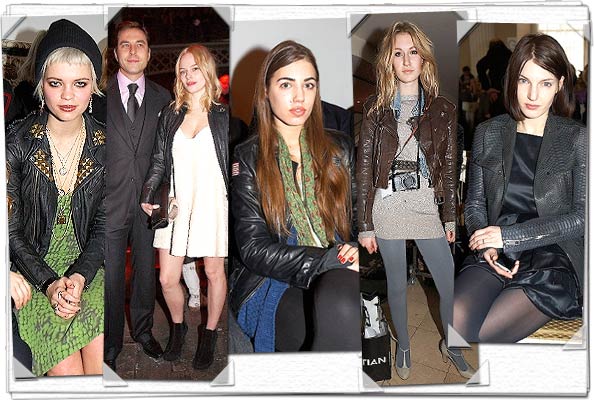 As for sporting these modish pieces, there are many ways to do so.  Firstly, there is the never-fail-pairing of the jacket with jeans.  Try a white over-sized t-shirt (James Perse, Alexander Wang T-Line, American Apparel, etc.) a cropped black leather jacket and a pair of dark or light jeans.  Secondly, if you're opting for a dressier look, try a leather jacket over a floral loose-fitting dress,  a neutral-colored slip, a party dress, or an asymmetrical dress.  You also can't go wrong with adding black tights, which always complement a leather jacket.  Thirdly, sport the jacket with a skirt, maybe a ballerina or pencil.  If you're feeling more daring, show some legs and add a pair of heels to the pencil skirt, and pair the ballerina skirt with a pair of oxfords or combat boots.  Truly, whether you're dressed up or dressed down, the leather jacket will revolutionize any outfit.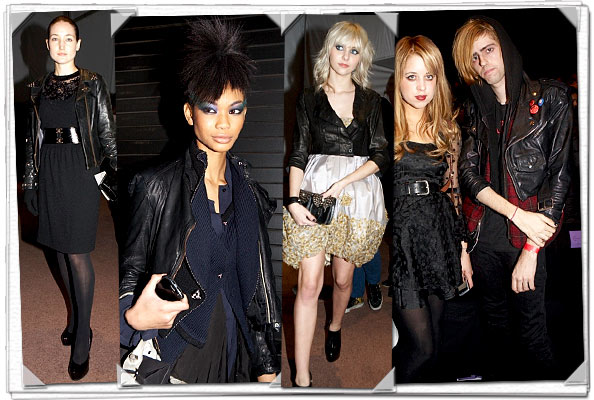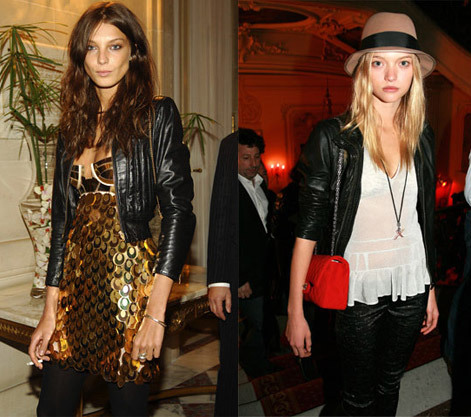 This entry was posted by Style Bust on September 24, 2010 at 3:48 pm, and is filed under New Styles in Fashion. Follow any responses to this post through RSS 2.0.Both comments and pings are currently closed.