Posts tagged
coat
Women have a lot of options when it comes to outerwear for Winter 2011. Some decide to go with options like Volcom from DogFunk while others choose to go with styles like Steve Madden. There are many updates to basic styles including the blazer, military jacket, trench coat and double-breasted coat. These updated basics, and a handful of new(er) jacket styles are adorned with modern touches like: belts, bows, fur, lace, metals and other materials specific to the season. Coats of all lengths can be found on the runways and on the streets for Fall and Winter 2011. You'll see that the majority of jackets are mid-length; however if you are a fan of cropped, or long jackets, this winter is the season to invest in one. I recommend going for a m-length jacket (one that falls mid-thigh). As far as color palette goes, you can find jackets in deep reds, oranges, dark greens, blues and every shade and tone of neutral colors.
For inspiration, I've put together some of the best styles available this winter. If you're ready to make a purchase – check out the assortment of women's winter coats from JD Williams online.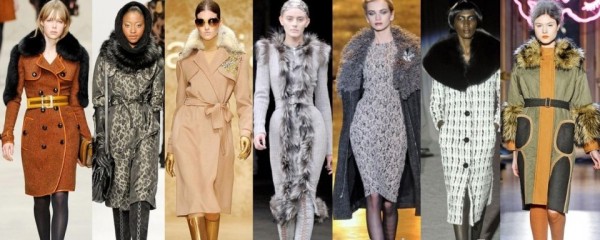 Swing Coats:
Swing coats (pictured above) can be recognized by the way it "tents" or "bells out" at the bottom. The style is very feminine and romantic.  Swing jackets come is a variety of lengths this season – note the longer the jacket, the more it swings away from the body as you move.

Double-Breasted Jackets:
Double-Breasted Jackets (pictured above) give wearers that desired "hourglass" figure. The classic cut of a coat expressively emphasizes clean lines collar double-breasted, that visually lengthens the neck and makes a woman attractive.

Oval Shaped Jackets:
Oval Shaped jackets (pictured above), is exactly that, and oval-shaped silhouette that has the most "room" in the midsection. The oval shape jacket usually has large pockets, collars and 3/4 length sleeves. The original shape of an oval coat came to us from the '60s and permanently entrenched in the hardcore fashionistas wardrobes. I love this style for the season. The jackets looks great with skinny pants and fitted skirts.
Leather jackets have become a fashion sensation, and why not?  They're classic, versatile, and chic, and give the perfect amount of edge to every outfit.  While leather jackets were once reserved for the motorcycle folk, they're now worn by a plethora of people, for any occasion, during any season.  What's hot about leather jackets is that they effortlessly transform an outfit, and stand out, but not too much!  There is a bounty of styles out there: the cropped black, the brown blazer, the studded fold-over, the leather and wool combo, and many more.  These jackets have become a staple item in many closets.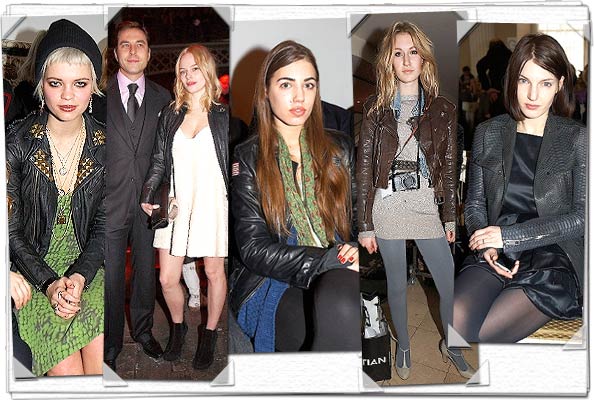 As for sporting these modish pieces, there are many ways to do so.  Firstly, there is the never-fail-pairing of the jacket with jeans.  Try a white over-sized t-shirt (James Perse, Alexander Wang T-Line, American Apparel, etc.) a cropped black leather jacket and a pair of dark or light jeans.  Secondly, if you're opting for a dressier look, try a leather jacket over a floral loose-fitting dress,  a neutral-colored slip, a party dress, or an asymmetrical dress.  You also can't go wrong with adding black tights, which always complement a leather jacket.  Thirdly, sport the jacket with a skirt, maybe a ballerina or pencil.  If you're feeling more daring, show some legs and add a pair of heels to the pencil skirt, and pair the ballerina skirt with a pair of oxfords or combat boots.  Truly, whether you're dressed up or dressed down, the leather jacket will revolutionize any outfit.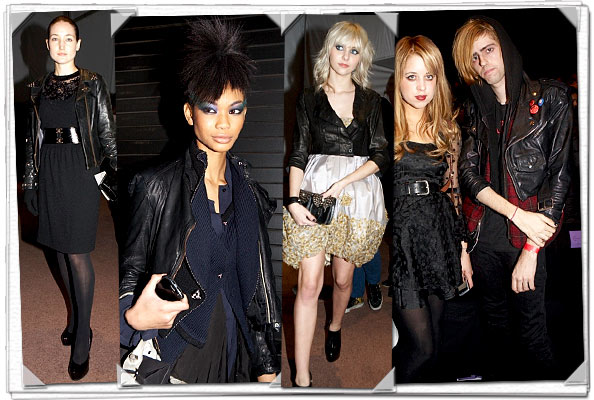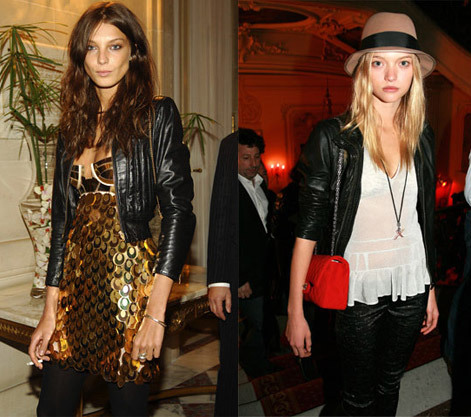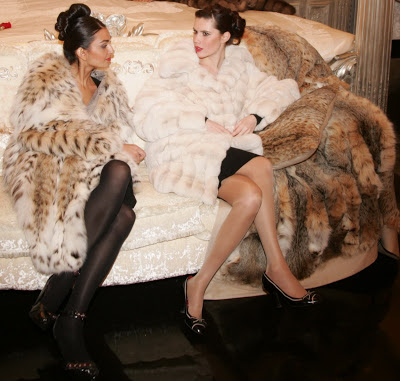 It may be hated by members of animal rights groups but it loved by the rich and famous; fur is making a big comeback on the runway! Although some may argue that it never really left the lap of luxury, it certainly has never been so big with the middle class and ballers on a budget alike.
With the improvement of faux fur, it is easier than ever to give the illusion of grandeur. I found a knee length faux leopard print coat at the Value Village on Capitol Hill for only $14! I was blown away. Last winter H&M also had a few of really nice faux fur stoles and vests that were beyond affordable. It can be a little cheesy but I think when done right, a faux fur stole can be cute.
And if you're hustlin' enough to be able to buy the real thing, go for it! Unless you have hang ups about it, that is. Sometimes, If you search hard enough, you can find the real thing in vintage shops or thrift stores. My friend found a real rabbit fur vest at Value Village for around $28. I also tried to heckle a mink stole out of the hands of a crazy old woman at the goodwill bins (who was going to give it to her cat!!!) but with little luck. I probably would've paid like 70 cents for it.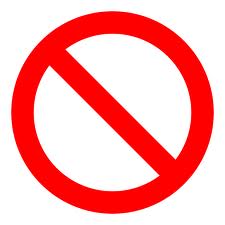 This fall, fur is a staple no matter what the look is, and for good reason. It isn't only luxurious but practical too. Nothing keeps the chill away like the hide of an animal (or the fibers of a fake one)!