Posts tagged
Dolce and Gabbana
Dolce & Gabbana are at the forefront of mens fashion. Sometimes we love the mens collections they design, other times its repulsive. This season I was happy to fall in love with their 1950's Americana suburbia look. They did a fantastic job of tying the collection together with gingham. There were gingham pants, shorts, shirts and jackets in hunter green, black and shades of red. The look was preppy, but not Glee club or ivy league preppy.
Here are a couple of my favorite mens looks coming down the D&G runway.
The mens looks above generally work for any guy with an average build (or smaller). If you're a bigger guy, the extra clothing dimensions plaid and gingham's add will not work in your favor. If you can't afford the designer brand labels, or just prefer something a little more mainstream, Voi Jeans Clothing sells great plaid and gingham mens shirts at affordable prices.
How to pull the look off based on climates:
For a colder climate try a loose-fitting plaid shirt paired with a vertical stripe blazer in contrasting colors along with a pair of well made khaki slacks (cuffed at the bottom if you prefer), and flats.
For a warmer climate go for a fitted plaid shirt with a presentable undershirt, for when you get too warm. This shirt should go with khakis pants or flat front shorts and braided leather sandals. The belt will complete this casual look.
This month's Men's Fashion Week in Milan will mark the 20th anniversary of Dolce and Gabbana's menswear collection, and to celebrate the fashion house will debut their very own signature martini!
In addition to the premiere of their custom cocktail, Dolce and Gabbana have been opening bars in their Milan and Shanghai locations to further their partnership with MARTINI, a Bacardi vermouth brand. This will be the fashion duo's second co-branded product- the first being with Motorola in 2005 – and will be their introduction to the spirits industry.
No word yet on the name of the concoction or if the drink will even be a traditional martini, but Dolce and Gabbana are no strangers to extravagant launches. In 2006, the fashion house timed the opening of their first restaurant, Gold, to coincide with the closing of Milan's Fashion Week.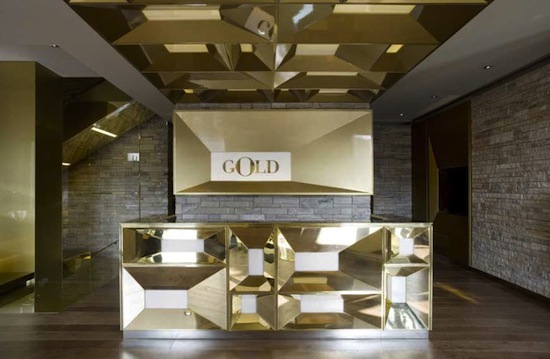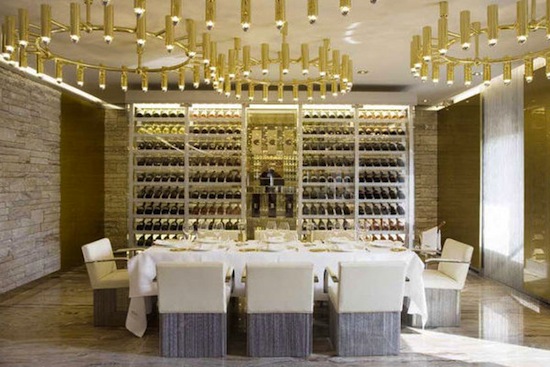 The lavish, fittingly all gold interior was so well executed that I'm eager to check out these latest endeavors. Designed by Ferruccio Laviani, the super chic decor and modern layout of the bar attached to Dolce and Gabbana's Shanghai store speaks to the luxury Domenico and Stefano have always embodied in their collections.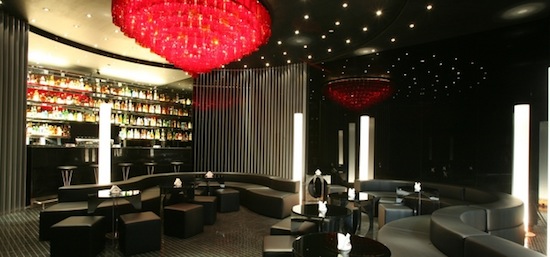 I'm not going to lie; I like to have a cocktail before a shopping adventure. Who doesn't? There can be annoying crowds, unflattering mirrors in the fitting rooms, obnoxious sales people or worse, all of the above. I've always found it's easier to deal with these threats with a slight buzz.
And, trust me, after over-indulging on Dolce and Gabbana's latest fashion creations, you're going to want this cocktail to take the edge off your bank statement!