Posts tagged
home decorating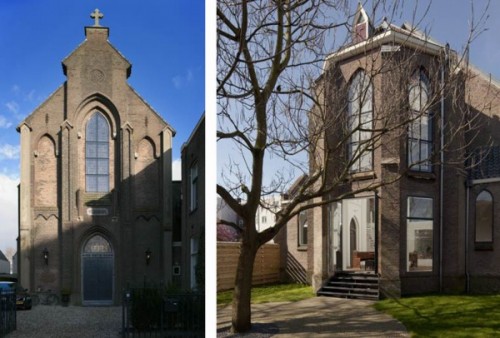 The former Saint Jakobus Church, in Utrecht, Netherlands is not what it seems to be from its exterior façade. Originally built in 1870 the church holds a lot of historical value.
The current owners hired Utrecht-based firm of ZECC Architects to transform the church into a home with great attention on space, functionality and light. With over 14,000 sq ft. the home has loads of natural light from all the stained-glass windows. What is most interesting is that it's for sale.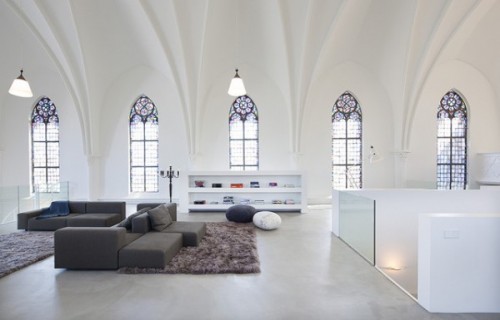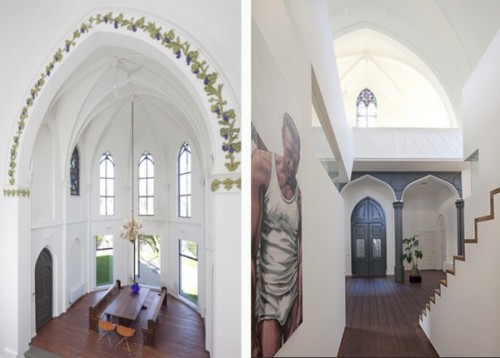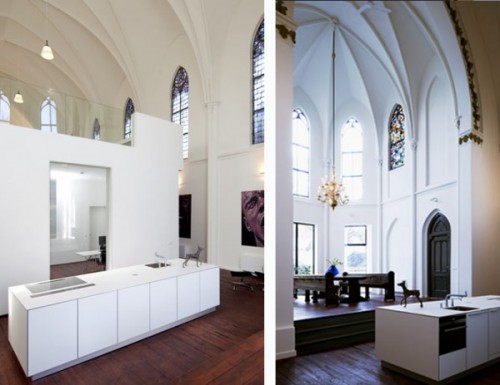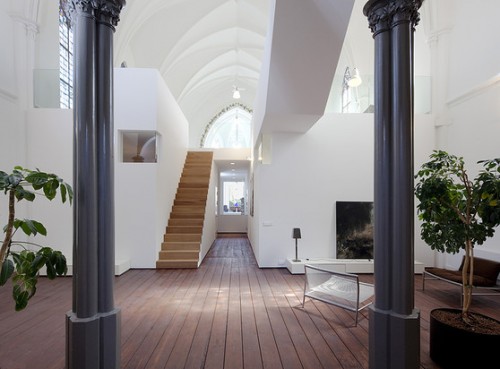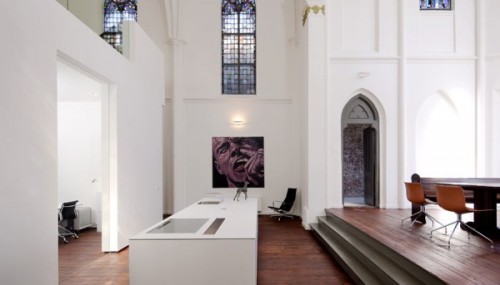 As we continue to spend more time in our homes (as a result of the economy, working from home, entertaining on the cheap side, etc.) it's important to continuously add more comfort to our home decor while creating luxurious and relaxing living rooms with impressive, personal and interesting decorating concepts. That said, 2012 is all about comfortable design, elegant style, luxurious materials and bright bursts of color.  The best place to start the living room decor transformation is with new luxury sofas.
Once the large furniture pieces are in place it's time to begin adding glorious accent colors like emerald, amethyst, ruby and sapphire to the room.  Pick bold colors that create the right mood and energy level and fill the space with pillows, throws, rugs, curtains and event wall art in these colors. 2012 home decor is about fewer patterns, and more solid colors – so be sure that the burst of color makes a HUGE statement.
Mixing textures together is also important for interiors in 2012.  Layering light, silky fabrics with thick, luxurious wools and everything in between is big this year. If the room is made of exposed bricks you should add some dramatic velvet in the room. Stainless steel and wood furniture look fantastic together.
Modern wall color is all the range this coming year. Stick to the basic shades of whites and off-white colors for your room. Non-dramatic wallpaper consisting of plant and baroque patterns in light shades are also sure to be a hit.
Here are some examples of great looks for your living room. Find more great ideas on ELLE DECOR's LookBook.
Let us know what style is your favorite!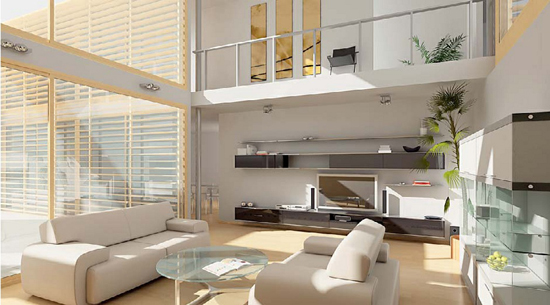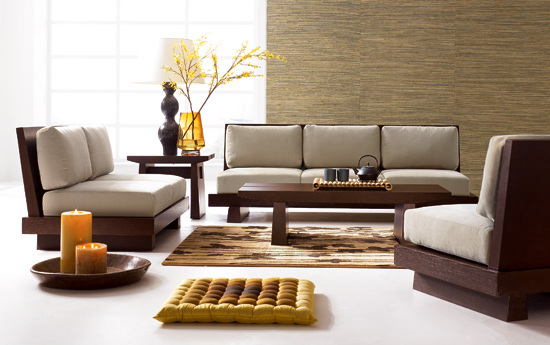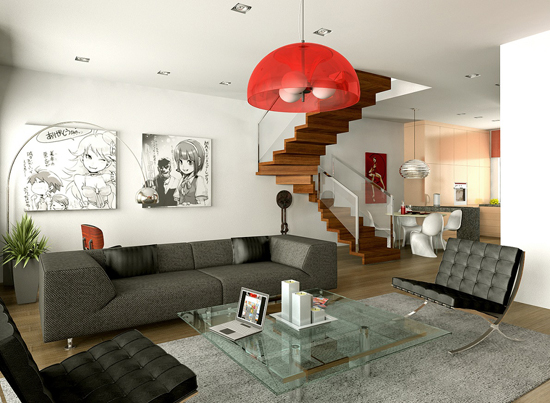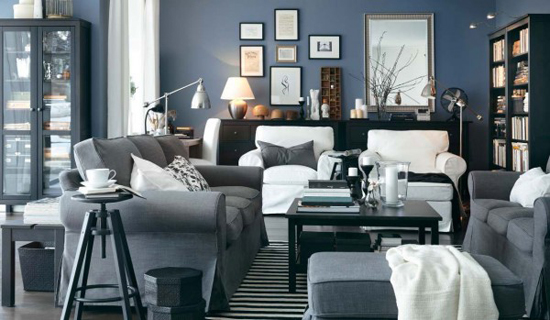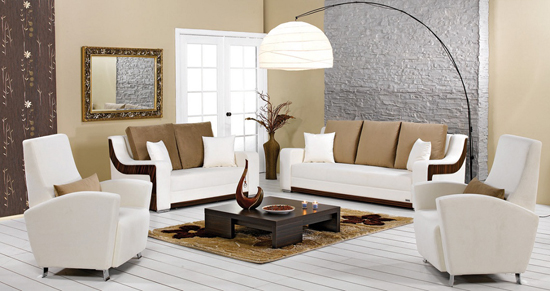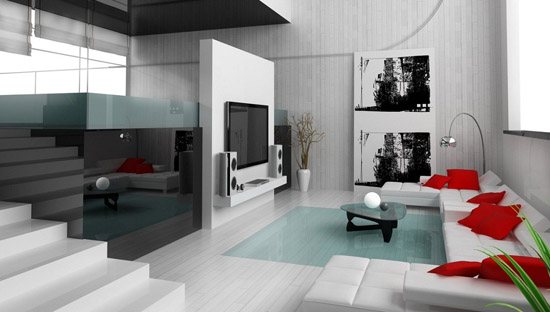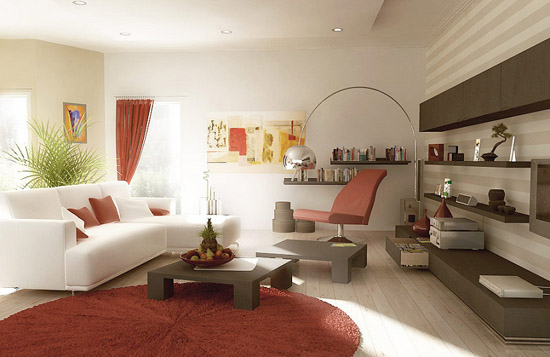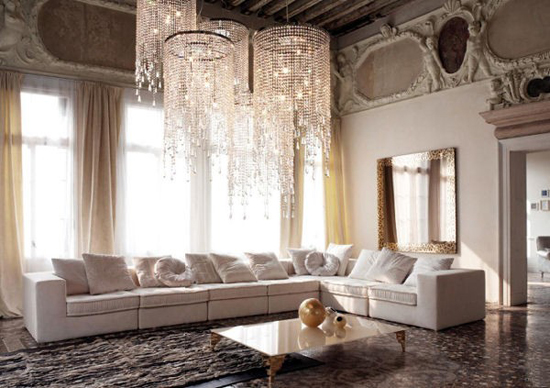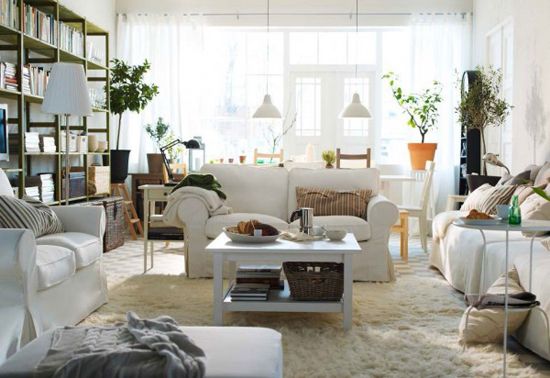 Recently I've become a little obsessed with home decorating and organization.  I share a one bedroom apartment with my boyfriend – who could care less how the apartment is decorated, as long as I never get rid of his chair (it's old and gold). Since the chair stays, I'm dealing with the living room last!  And hoping that the chair will fall apart soon.
For inspiration on decorating the rest of our space, I've been checking out websites like The Selby and The Coveteur, to help me decorate in a "boyfriend friendly" fashion.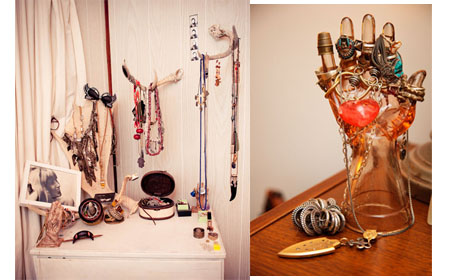 I have a lot of jewelry and most of it is kept in boxes or hanging in a closet.  I would love to display it in an interesting way (and hopefully wear a lot of it more often).  I love the how the jewelry is displayed in these photos – the antlers are great pieces to hang your necklaces from (and masculine).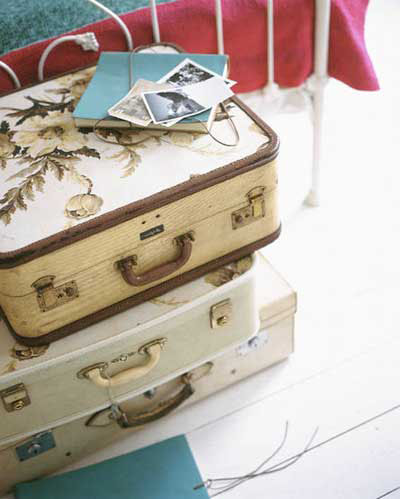 Old fashioned suitcases are a great way to store out-of-season clothing or bedding.  And by stacking them – you'll also create a unique nightstand!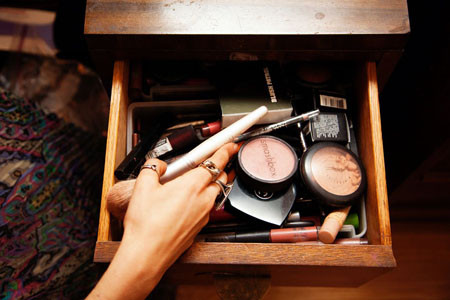 I love the idea of dedicating a desk drawer for your makeup.  Just another good way to "declutter" your space.

If you're like me and have quite a few sunglasses, but wear only a few – these are super easy ways to display and get some use out of those oldies but goodies!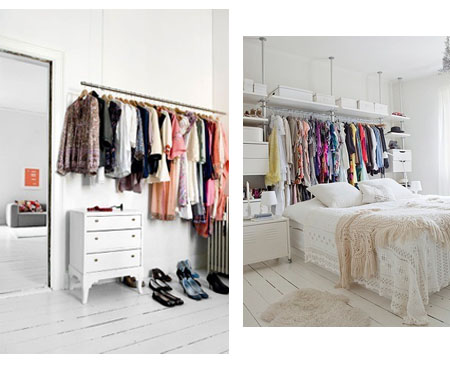 Fortunately, I have a closet in my room.  But I wanted to share a couple photos of these lovely exposed closets.   I've lived in apartments before where I didn't have a closet in my room – I wish I would've done something creative, instead of stuffing my clothes into drawers.
I'm starting out small – finding unique pieces and interesting artwork to set the tone of our apartment.  When I go to flea markets or home furnishing stores, I look for specific pieces (currently, those pieces are a wine rack and a mirrored tray).  That way I'm not overwhelmed and I buy less junk!
Photo credits: The Coveteur, Apartment Therapy, The Selby