Posts tagged
Ryan Adams
It's no secret that my favorite venue of all time is House of Blues in Chicago.  In my mind, nothing compares to the architecture, history and overall vibe of the place.  However, I stopped by Lincoln Hall on Sunday night to catch Chicago's very own Andrew Belle perform and I will say that Lincoln Hall has definitely made its way up there as another one of my favorite venues, at least in Chicago anyway.
Seeing a show at House of Blues is an experience in itself, no matter which band you're going there to watch.  Lincoln Hall instead, absorbs the vibe of the crowd to create a different atmosphere at every show.  The sound quality is fantastic – probably the best I've ever experienced.  The size is very intimate and the place is simple, allowing you to focus on the brilliance on stage.
He's a fairly new artist, he's from Chicago, and I'm always curious to see what kind of musicians this city is putting out.  (I've also been somewhat consumed in the hip hop industry for the last couple months and have been needing a break so, I was looking forward to checking out this show.)  You may have noticed recently that Andrew Belle's music has been making the rounds on all your favorite TV shows.  I've always liked what I've heard from him.  My favorite track "Open Your Eyes" was featured on Grey's Anatomy last season.
Overall, it was a good night.  Belle played with his full band, which added a lot of different layers and elements to the music that really don't come across on his albums.  However, the constant fog emanating from the stage was a bit of an annoyance.  One song after another, starting off softly, building into an eventual explosion with the band blowing your face off, this became tiresome as well.  In the grand scheme of things there is nothing wrong with that type of vibe, but when it happens during every song, there's no opportunity to appreciate it.
Sorry to say that I guess mostly, Belle's performance was disappointing.  Don't get me wrong, I'm still a big fan of Andrew Belle.  This guy is a lyrical genius who tells some incredible stories through his music and he has a beautiful voice.  But the band overpowered him and were a distraction from the real talent.  However, the performance did show me that Andrew Belle is a diverse artist and not your run-of-the-mill acoustic, singer/songwriter.
In general, the show was very Coldplay-esque.  If you're into that type of sound, I definitely recommend checking Belle out.  However, if you're expecting to hear what you have on his albums, there's not of much of a connection there.
The night wasn't a complete disappointment.  It was actually far from that.  Matt Hires flew in from Tampa to open the show.  I thought I knew what to expect from him.  I had seen him 3 and a half years prior at House of Blues here in Chicago.  I liked his performance back then, enough to remember his name.  More recently I had heard his song, "Honey, Let Me Sing You A Song," here and there.  I was looking forward to catching him perform again, but not necessarily excited.
I can now say that watching Hires perform made me want to come home and book a flight to see his next show.  I am completely blown away by how much he's grown as a performer – it was like night and day.  And although it was obvious that the talent was always there, the performance quality was lacking before.  Hires went from shy and slightly boring (sorry Matt!) to an incredibly charming, seasoned musician – and talk about someone that can tell a story!  His set was completely captivating and I'm not sure I ever took my eyes off of him.  (Not bad for someone that's on stage with only his guitar).  Matt Hires has so much character in his voice (think Mumford, Bob Dylan, Wilco, Ryan Adams), but at the same time he has a sound all of his own.  With a vibrato unlike any I've ever heard before, plus his whistling which packs a punch slightly less than that of Andrew Bird, but adds more of a soothing melody, I had no idea what just hit me.  He made it all look so easy.
What Hires is able to do on stage is anything but simple.  It is raw, honest, and real.  I think I even used the word "magical" that night and I was revived.  It reminded me of my passion for music.
Sometimes it's hard to remember why I wanted to work in this industry in the first place, as Lady Gaga and American Idol are what people are paying attention to.  It's so easy to become jaded and cynical.  But Matt Hires reminded me why I love this business and the kind of music that matters to me.  I feel like I owe him something for saving me.  I definitely needed someone to kick me into gear so I could keep pursuing my dream, and to remind me what I'm fighting for.  One listen to his song "Rock N' Roll Heart" and I knew that we had an understanding of one another.  Finally my dear Stylebust readers – someone I can share with you guys that is a complete life changer!  He stole the show.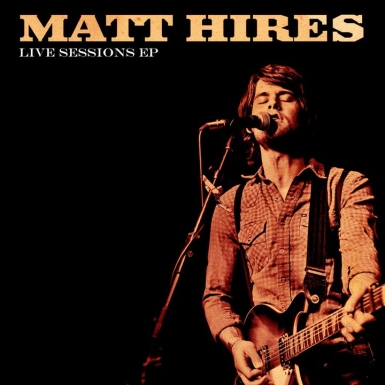 This isn't the last you'll hear about Matt Hires from me.  Check out his latest Live Sessions EP.  He's also going to be on the West Coast touring with Marc Broussard in a couple weeks (maybe I'll see you there)!  There's also been a lot of buzz recently surrounding his cover of MGMT's "Kids."  Check out the video of him performing it below: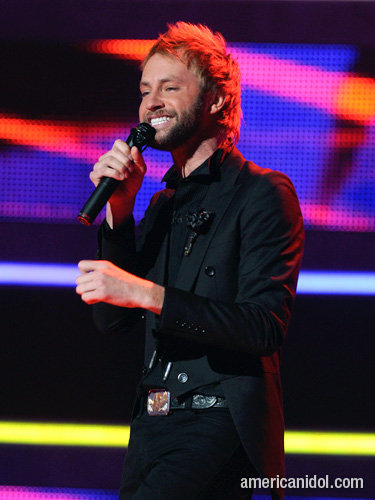 If you have written off American Idol because your tired of the same old singing competition, with the same mediocre songs, it's time to tune in… because the times they are a changing.  And it starts with Paul McDonald.  Each week Randy Jackson has said how good it is for American Idol to have Paul on the show.  Paul is bringing so much that hasn't been brought before.  But I'm seeing a lot of talent I haven't seen on this show before.  So why is it that Paul is so great for the show?
His voice is so unique in the mainstream world, most just haven't heard it.  Here he is on national television, on a show that gets millions of viewers each week, and he's single handedly going to be bringing the sounds of Ryan Adams, Mumford, and Wilco (and hopefully Wilco is in the AI catalog because Paul would do Jeff Tweedy proud I'm sure).  Now is the perfect time for Paul to be on American Idol, this music has been just waiting to break through, the amazing response to Mumford and the Avett Brothers at the Grammys this year shows that people are feeling this genre.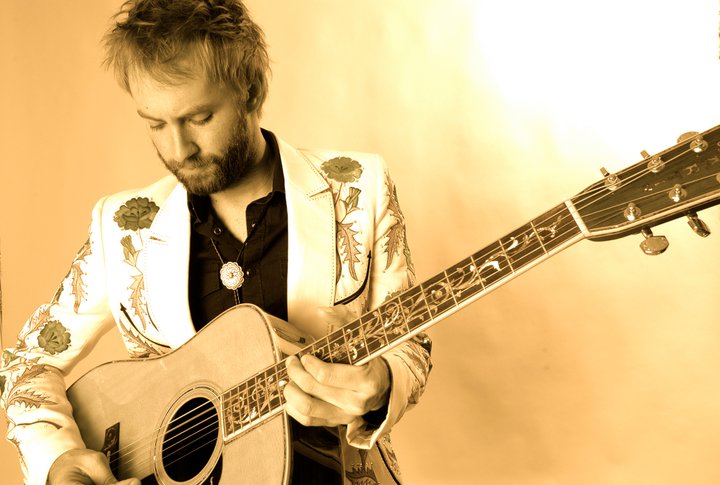 Last night he performed "Come Pick Me Up," by Ryan Adams.  Brilliant song, Ryan Adams is an artist that makes you feel something.  How sad is it that Jennifer Lopez had never heard of him?  I guess too often I am stuck in my music bubble that it's hard to believe someone that's in the music industry hasn't heard of people like Adams.  It was like after the Grammys… and people were saying, "who is Arcade Fire?"  That killed me.  AI's viewers need Paul, and he said after his performance last night that, "he hopes we get it."  I get it, I love that song, I feel that song in the pit of my stomach, deep in my heart.  And I guess I realize that not everyone is going to get it but it's just so refreshing to hear him on the show.  I have a feeling that more people will get it when he pulls out his guitar and sings.  I cannot wait for that moment.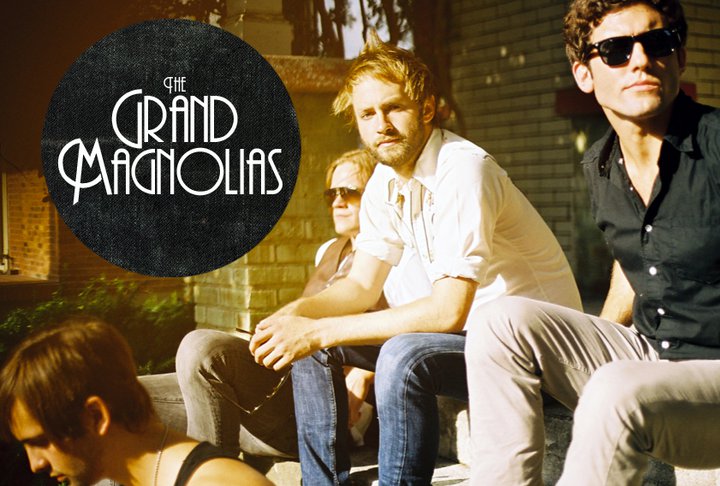 With Paul it's really a win-win.  For the show its wonderful to bring in this entire new catalog of music and cater to a larger audience.  On the flip side, for the all of the artists that he's covering its great exposure.  Paul has selling power.  As of 11 PM last night Ryan Adams was the second most searched topic on google.
Paul was in two bands prior to American Idol, "Hightide Blues" and "The Grand Magnolias."  Both bands have had albums on sale on iTunes.  The Grand Magnolias have sky rocketed to the top of the Rock Charts on iTunes since Paul's appearance on American Idol.  Interesting to note that when I went to check the chart position today, I was unable to find them on iTunes.  There's a strong possibility that it has been removed due to legal issues with the show.  I will keep digging for information and keep you updated as I find out.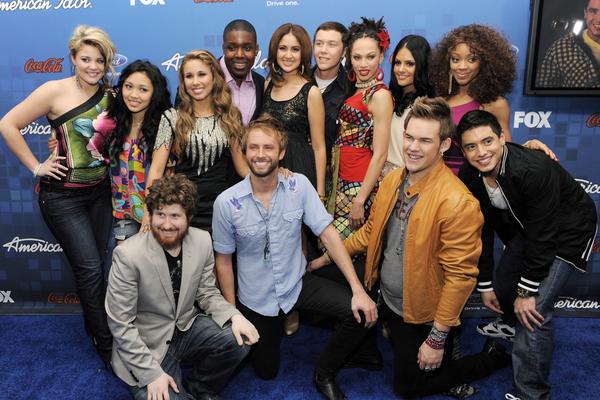 I'll be writing every week about American Idol.  Early front runners in my mind are Pia and Casey.  Pia definitely has the look and voice for an Idol.  She is the more obvious choice in my mind. Casey, I love him.  He reminds me of the guy next door, jamming on his guitar, the kind of talent that is generally overlooked.  You can feel the music and his passion when he sings, I can't imagine what it's like to watch him perform live.  I love Scotty too, such a strong country voice.  I don't even like country music that much but I do really like him.  Personally I love Paul, no surprise here.  But I'm not confident he can win the entire thing, nor do I think it would be good for him in the long run.  He needs his artistic freedom and I'm not sure that he would be able to accomplish that as the winner.  It will be interesting to see how this season pans out, I definitely would recommend people try watching American Idol this season… there's sooo much talent this year, if you love music you have to see it.