Posts tagged
wedding decor
As some of you might know I'm getting married this summer at the Peninsula Golf & Country Club in San Mateo, CA.
I'd like the decor to make a big and accurate statement about our style, however I am not much of a flower person. I'd like the decor to consist of some white and ivory field flowers as well as plenty of potted succulents (that I get to keep forever!), as well as LOTS of candles. I try to sum the look and feel up as vintage, natural and earthy. Lace and dolies will also be another huge element to tie the looks together.
Here are my current inspirations: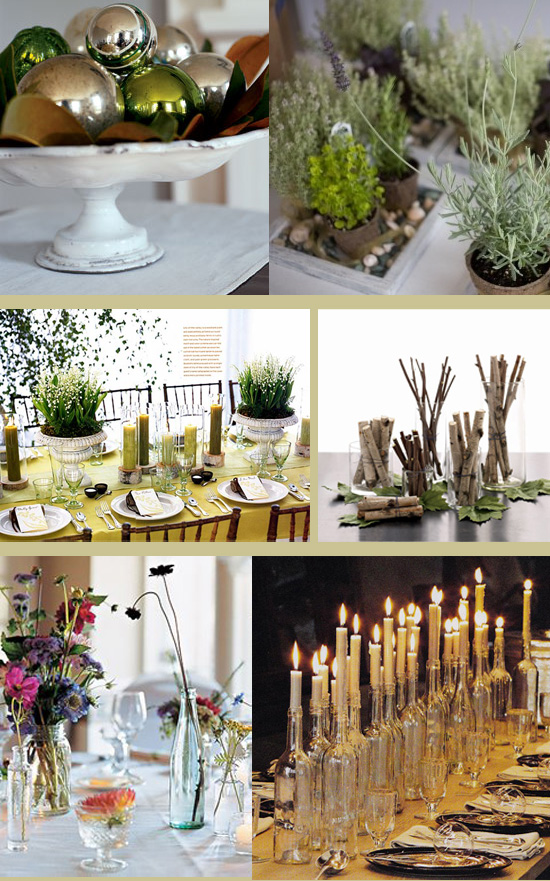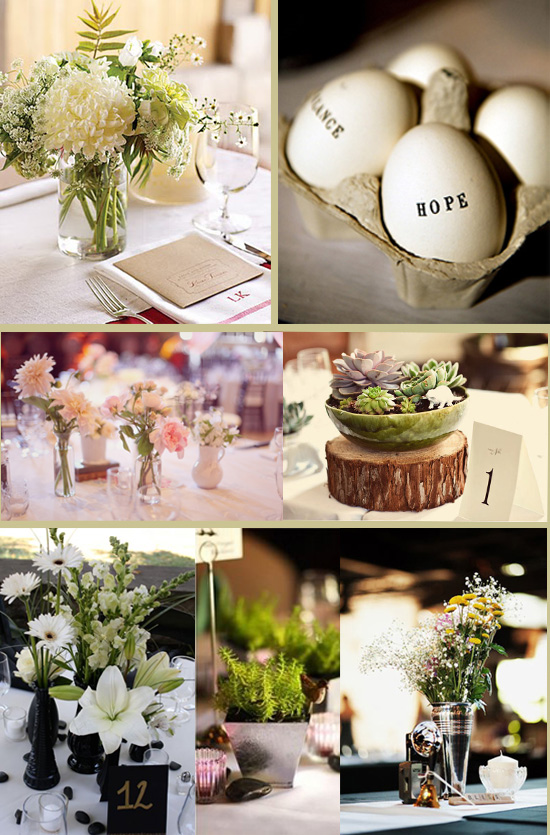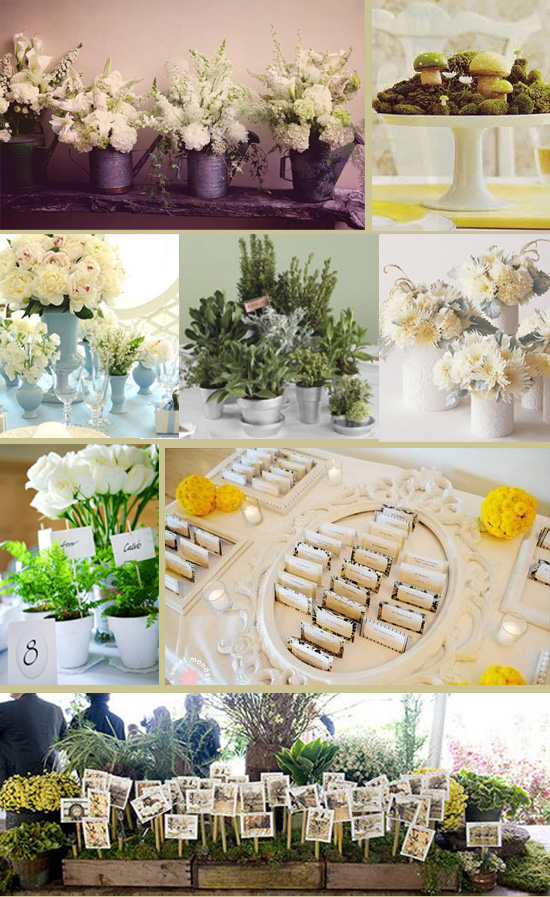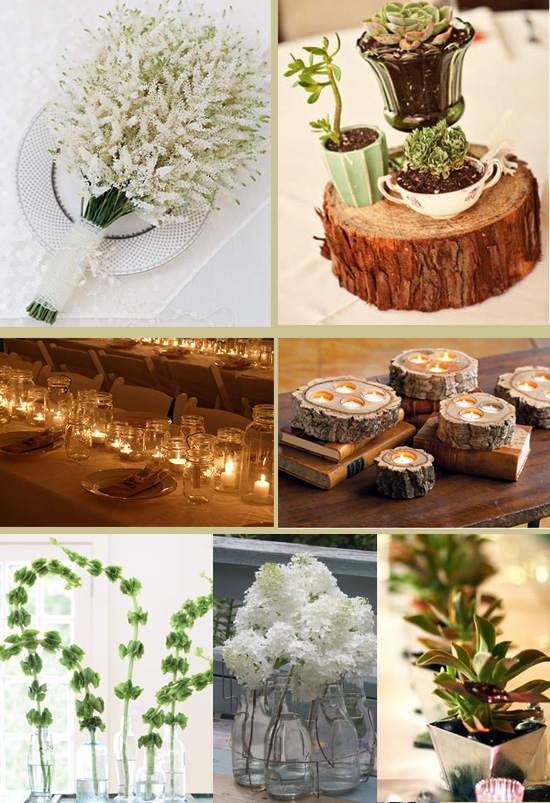 Since getting engaged on 11/13/10 I've been overwhelmed by the amount of wedding decor ideas I've found online. I made my August wedding a little difficult to plan when I decided on colors indigo (really navy, indigo just sounds so much cooler), ivory, cappuccino and small hints of gold. I was dreaming of a Fall – Late Fall wedding and that's where my dark color story came from.
Finding table decor accents in ivory, cappuccino and gold has proven to be a pretty simple task. Though I've learned that there aren't many accents that come in indigo. Flowers don't naturally bloom in this color, and it's difficult to find indigo vases or candles. Luckily I decided to put my three bridesmaids in indigo, they will be the major contribution to the indigo of my color story.
I've researched ways to make the dark colors of my wedding seem lighter and less dramatic. I've found a couple of ideas worth sharing. Sewing a trail of vintage lace ivory dollies together adds a bit of whimsy to the table, even when a table is fairly bare (although I doubt my tables will be bare). Cake platters filled with lace swatches make for an unusual centerpiece or accent at the place card table. Lastly, covering clear glass bowls with lace add a nice touch of creativity.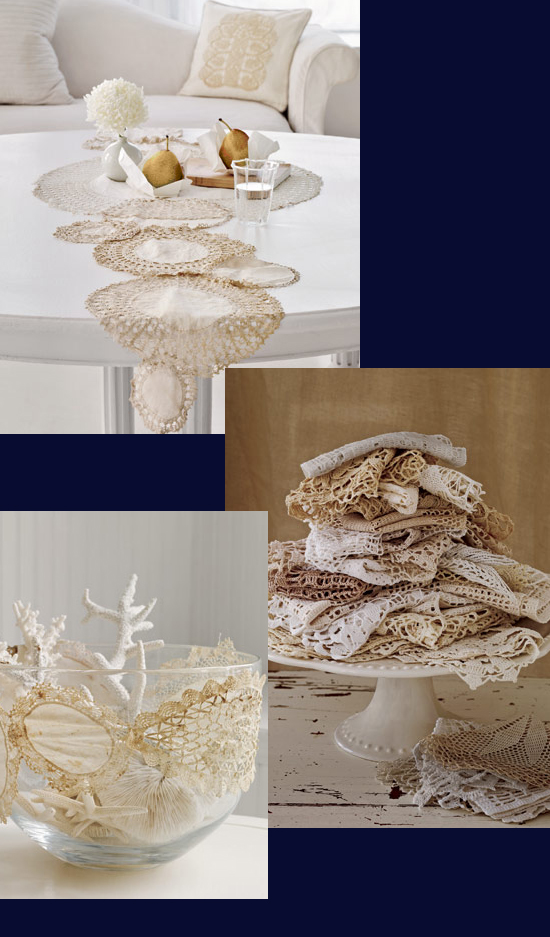 Images from Ritzybee Blog
Let me know if you like these ideas.