Posts tagged
wedding
One of thee best gifts a bride-2-be can score is an "Emergency kit" containing travel size must-haves and the folks at (Classy Bride) have thought of everything a girl could need!
Undoubtedly someone will ask for a lint brush, deodorant, bandages, emery board, Q-tips, a needle, or hair spray among other quick fixes for such an important event. "While you hope & pray such emergencies won't crop up, ...they do and being prepared will ssssssh the BRIDE."
Seriously, by having this nearby you can remedy any mishaps and your friends will love you for life.  On a day of jitters its crucial to be organized, this babe houses' 3 smaller bags within the candy stripper cosmetic zipper pouch.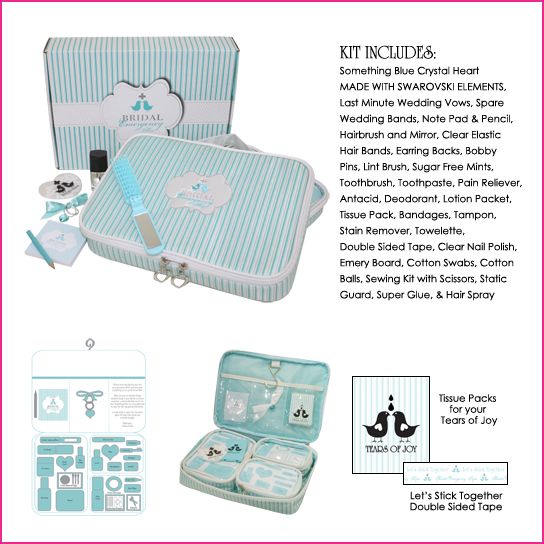 For $56.00, the Bride and her entourage can have a peace of mind, knowing that every little detail has been thought of, from the rooter to the tooter.
So the next time you get a SAVE-THE-DATE Bridal Shower invitation, google (Classy Bride Emergency Kits), it's truly the perfect bridal gift to give, and yes…"it's something blue!"