The New Tribalism: Fall 2011 Looks Westward
For several seasons now, Asian and  African influences have ruled the runways and set many hearts a-flutter with sparkling cheongsam sheaths and joyous explosions of ikat prints.   Now, however, it's time to expand your horizons and head west for the latest and greatest in Native American tribal style: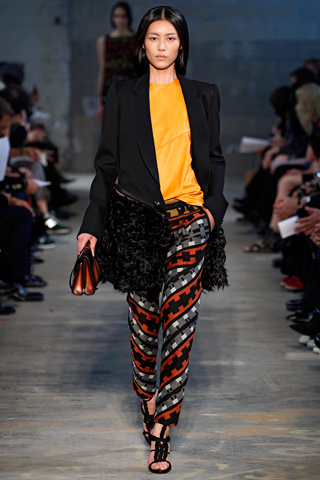 Proenza Schoeuler Fall 2011 RTW modeled by Liu Wen. Photo: style.com
And this isn't your over-the top, old-school Ralph Lauren rip off either…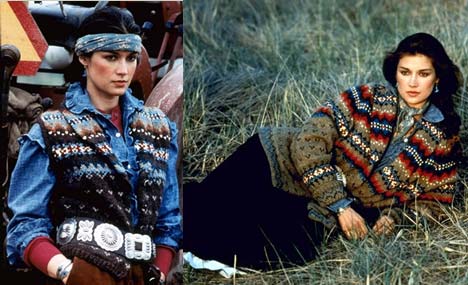 Iconic looks from Ralph Lauren's 1981 Fall RTW collection- "Death by Santa Fe Style".
 Nope.   Get ready for subtlety, drama, power and creativity with uber chic options from the cool kids in NYC to up and comers in Miami:
Proenza Schouler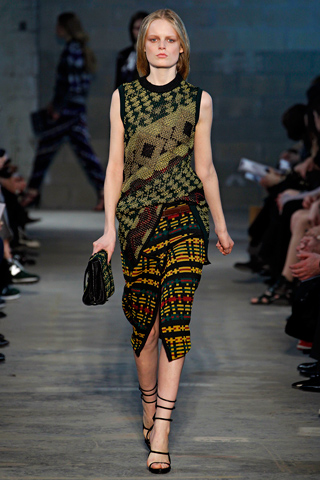 Proenza Schouler Fall 2011 RTW, modeled by Hanna Gaby Odile. Photo: style.com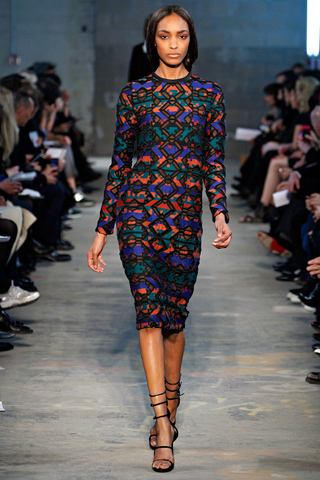 Proenza Schouler Fall 2011 RTW, modeled by Jourdan Dunn. Photo: style.com
Jack and Lazaro took a road trip to Santa Fe, loved the Navajo designs they saw on blankets and weavings, and created their own version by digitizing and pixelating  the traditional design into New York cool.
Street Style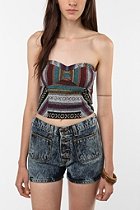 Urban Outfitters Staring at the Stars Baja Bustier, $54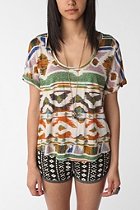 Urban Outfitters Ecote Warrior inside out Print tee, $34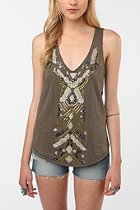 Urban Outfitters Ecote pop Bead tank, $49
Of course, you might have a certain shyness about print overload and feel you haven't quite yet become a mix master.   No problem.  Start out easy with subtle yet potent jewelry accents:
Citrine, by the Stones Fall 2011 Collection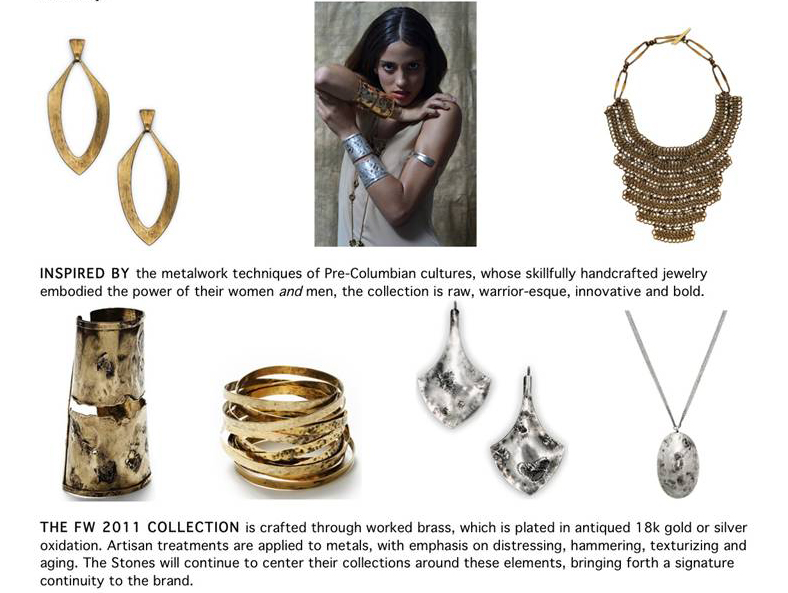 More South American than American West, but it still captures the raw/refined feel that Proenza Schouler did so well.   Check out the rest of the fabulous collections by these two Peruvian sisters based in Miami:   www.bythestones.com
And lastly, if you want to be truly authentic, take a road trip to Santa Fe and visit the Native American jewelry sellers in the town square.  If you're lucky, you might find the perfect squash blossom necklace:
Vintage Navajo Squash Blossom Necklace. Photo: Durango Silver Company.
If  you can't make it in person, check out one of my favorites, Sorrel Sky Gallery, for a fresh spin on traditional jewelry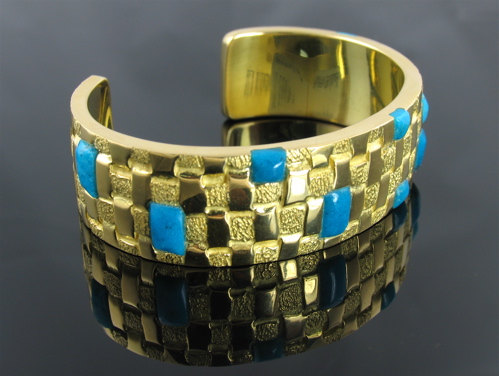 18 kt Basketweave bracelet by Ben Nighthorse. Photo: Sorrel Sky Gallery.
There's your latest and greatest from the western hemisphere!   As always, if you're craving a fresh taste of fashion (among other exciting, earth shattering cultural and adventuresome phenomena) come say hello at Downright Red.