Posts tagged
Fall 2011
This season we have seen a surge of fashionistas choosing to don pants in bright hues rather than basic colors. Recent issues of Glamour Magazine and Women's Wear Daily show women across the globe are daring to bring the heat with red pants this Summer and Fall. Here are our favorite ways to style Red Pants.
It's all about the silhouette.
Skinny fit and cropped length – red cigarette pants looks fantastic with everything. This street style pic of Harper's Bazaar market editor Joanna Hillman is to me the epitome of getting red pants right. Below is a look off the runway for DKNY Fall 2011.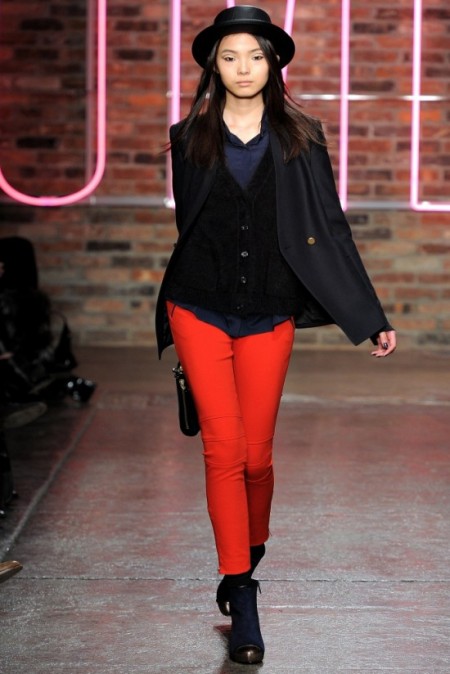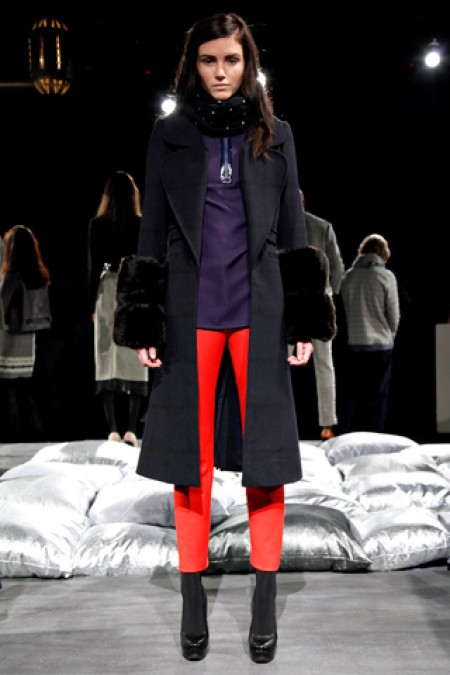 Wear with an architectural or classic pump in black. The White Stripes, No Doubt and other pop rock groups of the early 2000's got it right – Red looks best with Black and White. Complete your look with solid black shoes.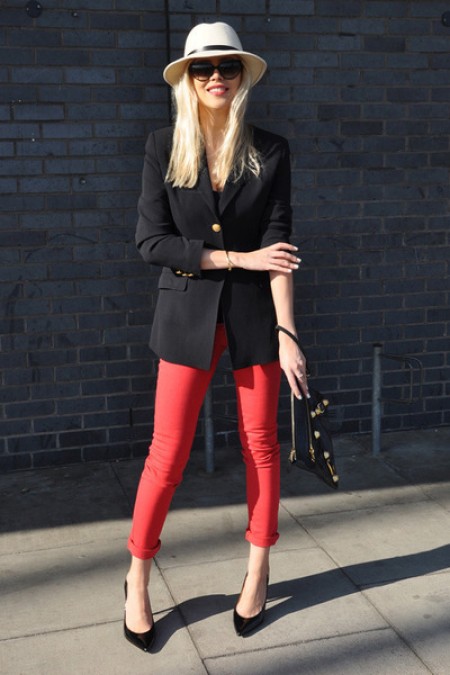 Ground red pants with neutrals. This has to be my favorite accessible way to wear red, with camel, or even greys and creams. Neutrals really help soften the harshness of red pants.