Urban Dweller Chick Gifts
This season as I shop online for family, friends, and my fiance, I keep getting distracted by cute items I want for myself – and I want them now! It doesn't help that so many retailers have going-out-of-business type sales these days. Who can resist a good sale? In November, I had a new package of clothing, accessories, or makeup arrive nearly every third day; my savings stash is shrinking quickly and Tyler is getting a little annoyed with my impulsiveness.
I thought I'd share some of my favorite picks for who I call the "Urban Dweller Chick". An Urban Dweller chick is someone who doesn't play by the rules and enjoys mixing and matching her wardrobe and lifestyle. She probably strives to be a Jane of all trades.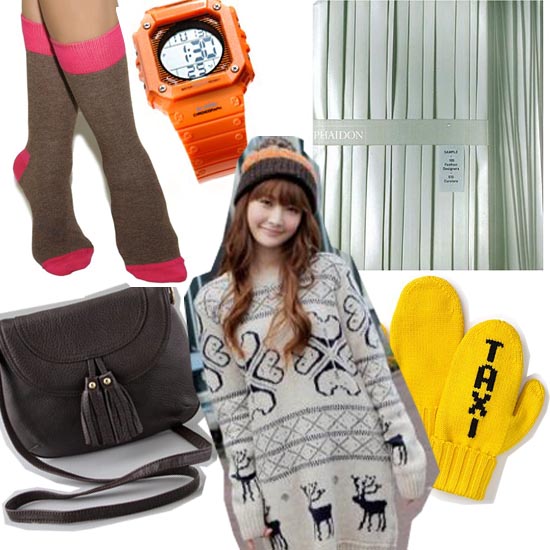 Items pictured above:
Throughout the season I'll bring you the best items I think of for the ladies, and maybe even some men if I get around to it. Hopefully some of my picks help you, and ladies, don't forget to send this url to your boyfriends and hubbies who have a hard time picking out presents for you!