Posts tagged
sweater
This season as I shop online for family, friends, and my fiance, I keep getting distracted by cute items I want for myself – and I want them now! It doesn't help that so many retailers have going-out-of-business type sales these days. Who can resist a good sale? In November, I had a new package of clothing, accessories, or makeup arrive nearly every third day; my savings stash is shrinking quickly and Tyler is getting a little annoyed with my impulsiveness.
I thought I'd share some of my favorite picks for who I call the "Urban Dweller Chick". An Urban Dweller chick is someone who doesn't play by the rules and enjoys mixing and matching her wardrobe and lifestyle. She probably strives to be a Jane of all trades.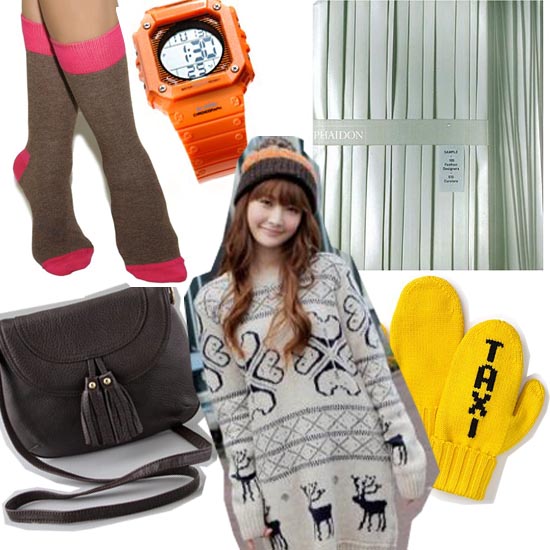 Items pictured above:
Throughout the season I'll bring you the best items I think of for the ladies, and maybe even some men if I get around to it. Hopefully some of my picks help you, and ladies, don't forget to send this url to your boyfriends and hubbies who have a hard time picking out presents for you!
Runway fashion trends can be a little extreme for everyday wear, but runway trends are great sources for inspiration.  We can mimic looks we've seen by wearing similar colors or silhouettes.
As much as I love many of the Fall 2010 trends (military inspired outerwear, 1970's silhouettes, baroque n roll/aka Prince inspired pieces, and the minimalist trend), I still find myself sticking to classic Fall pieces.  Keeping in mind the "look" that I'm going for; i.e., by pairing a classic cardigan with cropped trousers and maryjane wedges, keeps the overall look classic and lady-like (another trend seen on the Fall runways).
Below are some easy-to-wear Fall favorites that resemble runway trends.
Sweaters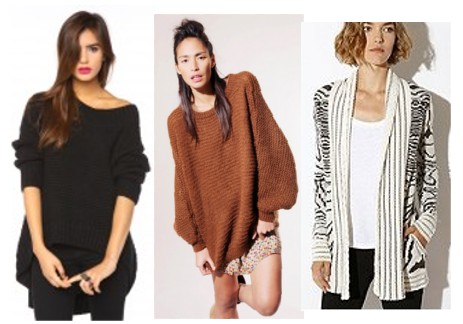 Industry chunky knit sweater, Brown chunky sweater, Ecote Intarsia cardigan
Pants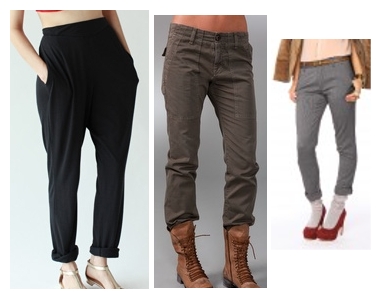 Samantha Peet pants, Current/Elliott cargo pants, BB Dakota trousers
Shoes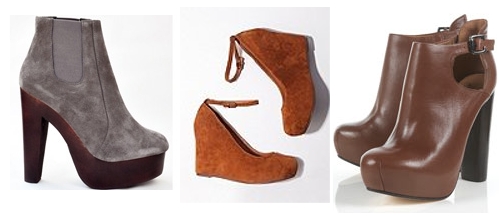 Madison Harding platforms, Jeffrey Campbell wedge, Topshop Proud boot
Accessories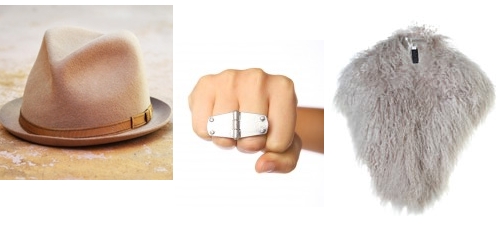 Pendleton camel fedora, Cheap Monday hinge ring, Topshop sheepskin cape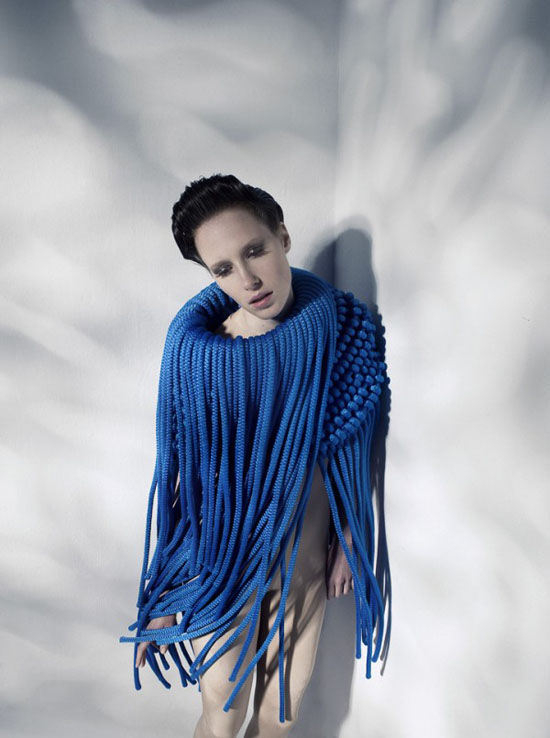 The Unconventional Body Objects collection by Phuong Thuy Nguyen is pretty amazing. Phuong Thuy hand knitted the unique shapes that might look awkward and comfortable at the same time. I'm curious to know how the shape hold up, and why other knitters aren't making similar pieces – its a great concept…and I'd love to have a hand knitted shawl/shell to throw on when I'm feeling chilly.