Women's Watches and Bracelets Trends
Unless you live under a rock, you'rre probably aware of the accessories trend of layering oversized watches and bracelets (as pictured below). The look has been persistent on street style blogs, runways and fashion magazine alike. Women are stacking their wrists with mismatched materials, finishes, colors, band widths, etc. The look can be overdone VERY quickly, so ladies be cautious about the other accessories (ie. rings, necklaces and earrings) you wear with the stacked wrist look.
At the center of the stacked wrist is, of course the watch. The latest trend in watches for women has a definite masculine vibe. The most popular watches have big watch faces with simple masculine bands in metal, leather, or plastic. There are also large faced watches adorned with stones to create a more feminine feel.  A newer material hitting the watch trend is ceramic. Ladies Swatch watches and Fossil watches now come in ceramic finishes. For a more causal look, opt for a plastic watch. Plastic watches are inexpensive and come in a variety of colors so you can coordinate them with your summer attire.
No matter what style of watch you choose wear your watch with a nice stack of bangles and bracelets for an extra chic look – here are a couple of my favorite looks.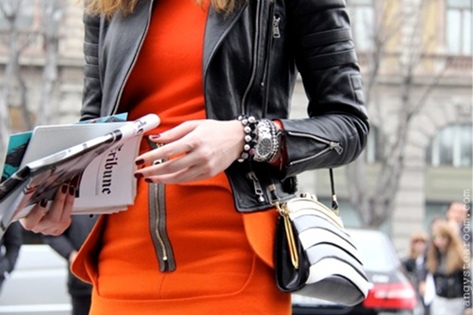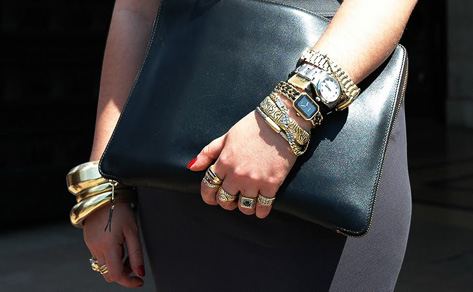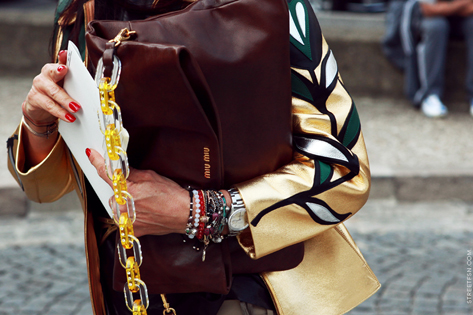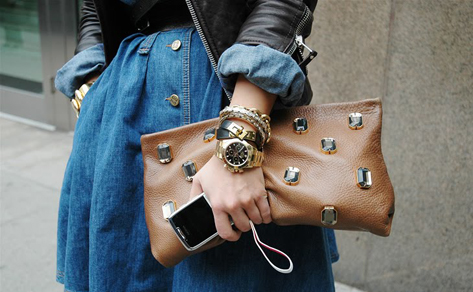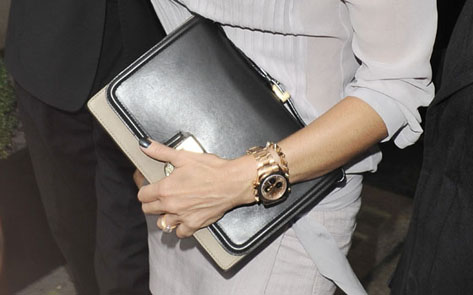 Images of the wrist candy are courtesy of The Heartbreak, The Purse Forum and Fashion Takes Flight.