Awakening Our Soles & Making the World a Better Place One Step at a Time
That's right, we're talking about shoes!
Juil is a new shoe company that is making the world a better place. Who would have thought that footwear could make anything better?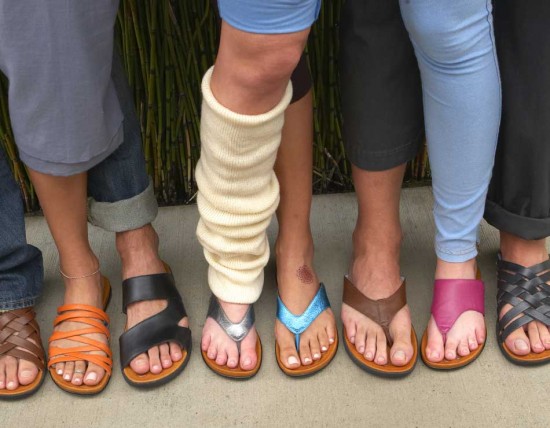 Juil sandals and footwear really can make the world a better place. They restore our natural balance of energy by connecting us to the Earth's energy, helping us achieve a greater sense of health and well-being. Our bodies are alive with natural energies. However, our bodies have a hard time sustaining our positive energy levels, in part due to the toxins and free radicals we are exposed to on a daily basis.
Ordinary shoes prevent the Earth's vital energy from flowing into our bodies. Juil footwear features exclusive Energy Flow Technology™, which uses copper conductors inset into the soles of the shoes to channel the Earth's innate energy into our bodies. These copper conductors help ground ourselves to the Earth, which allow the Earth's rejuvenating energy to flow freely into and throughout our bodies as if we were barefoot.
Juliu Horvath inspired us to create a shoe that is the next best thing to being barefoot. Horvath's shoes look great and feel great while allowing for the free flow of positive energy between the Earth and our bodies, said Stefan Hartung, Juil's design director.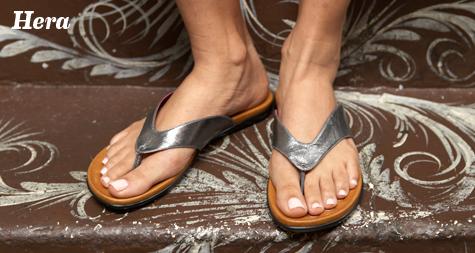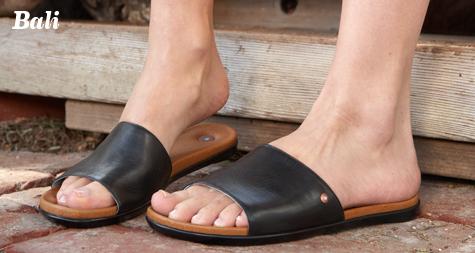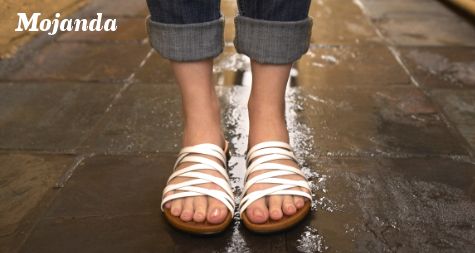 Juil footwear is available in five styles for women and three styles for men. The supple insoles and uppers are made from the world's finest leathers and the Energy Flow Technology incorporates quality copper insets. Shoes range in price from $125 – $145 and are available exclusively at www.juil.com.
I got a pair of Hera Juil sandals and wore them for them a few times time last week. Not only are they great looking, they are extremely comfortable. I can definitely say I was in positive spirits while wearing my sandals, and I believe the shoes played a big role in my good energies while wearing the sandals.