Posts tagged
bloggers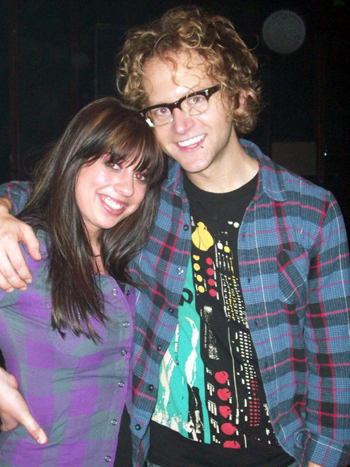 I met Alisha Espey back in July. She was very enthusiastic to write about music for Style Bust. She became a great addition to the team and has pumped out many compelling stories. She has introduced me to a handful of new bands, all within a couple of months.
During November, Alisha proved her writing and PR skills are worth noticing. She wrote the article Bieber Fever. This article received more attention in one day than most articles published on Style Bust receive in a week.
To thank her efforts, Style Bust gave her a $50 gift certificate to tobi.com. We assumed this achievement was also worthy of an interview with Alisha since we still don't know that much about her. She's a mystery!
Style Bust: What did your parents listen to while you were growing up?
My mom tells me stories about how she would put her belly up to large speakers in our house to Bob Dylan, so thanks to her I think I've been listening to him since before I was born. My dad's roots are really based in blues and rock and roll. He would take me to blues fests during the summer and that's where I first fell in love with live music.
Style Bust: Did they influence your taste in music at all?
Absolutely. However, it wasn't cool when I was younger to like what my parents were listening to. I rebelled for awhile and found my own music taste, but my love for Bob Dylan and those classic songs, it's almost hard to put into words. You just don't hear that kind of music anymore.
Style Bust: Who was the first musician or band that you really got into?
My first couple albums were TLC and Alanis Morrisette. TLC – CrazySexyCool is such an all around great album. I love the soul in R&B and Hip Hop music. And Alannis Morrissette has so much attitude, like the end of punk era, total angst music, female domination.
Style Bust: How did music become such an important role in your life?
Music has always been my passion. The way a song or artist reaches all different people and touches them in a different way, from a theology perspective I find it so intriguing.
In middle school I was at an O-town concert and happened to meet one of their opening acts, Chicago based boyband, Vi3. I met their manager and started to become really involved with their fanbase. When I saw everything that went on behind the scenes was when I realized that I was already doing promotion for bands without even really knowing what public relations was. I couldn't believe that I could do that for a career. The idea of helping an artist achieve their dream of performing music and on the flip side of that help people discover new music and artists, it's certainly a way for me to give back. Knowing how music has changed my life, the only thing I've ever wanted to do is share that feeling with other people.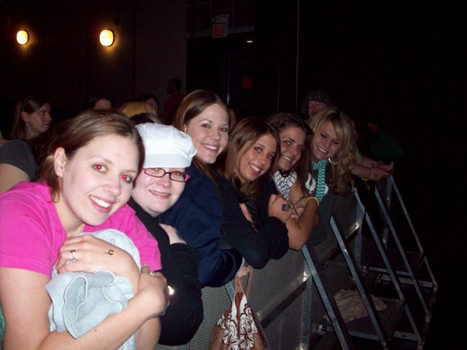 Style Bust: What is your most memorable concert experience?
I've seen so many amazing shows that I love for all different reasons. A couple years ago I was in New York visiting a friend and having lunch in Central Park when I saw a group of screaming girls across the street at Trump International. They were waiting for the Jonas Brothers to come out. At the time I certainly knew who they were but didn't know much of their music. Out of curiosity and a free night to myself I decided to see what the excitement was all about. Talk about a production. I was third row among a sold out Madison Square Garden crowd. I bonded with a 7 year old, felt completely out of my element and thought I would regret forking out so much money for a ticket. Once they got on stage it was magical. I will never forget the energy in the city or in MSG that day.
Style Bust: What are you doing for work?
Right now I'm doing freelance writing. I thought it would be cool to do some weekly segments and interview the most influential people in the music industry in Chicago. Right now I'm in the midst of landing interviews and pitching it to different publications. I have developed a love for writing but I'm certainly looking for a more steady full-time position but haven't found the right fit yet. I'm one of the few people that had a vision and a dream from an early age that I've been determined to follow. There are so many great places that I would love to work in Chicago; Radio Disney, House of Blues, Lincoln Hall, Jam Productions… now if any of them were just hiring.
Style Bust: How does your love for music help you be successful in your career?
It has taught me so many things, a lot of it has to do with being ambitious and having confidence, to stand up for the things I believe in. Music is so personal to me. Despite feeling so passionate about music I struggled for a long time with sharing my opinions. I am not afraid to express my musical taste now. But unfortunately there aren't enough open minded people in this world and I lose credibility when I say Hanson is my favorite band, or I am up on all the news about Justin Bieber & the Jonas Brothers. In a perfect world, people would just get it. It's like I don't get the whole Taylor Swift craze. I give her props for her songwriting skills but when it comes to her live performances I don't know how anyone can really love her sound. She's such a sweet girl that people have a hard time criticizing her because they basically feel bad about putting her down. But I would never go to a huge Taylor Swift fan and tell them they are stupid for liking her, that she sucks or that I hope she dies. I've been through that junk as a Hanson fan. It's just not fair and should not be happening. Music should be making people come together. I would love to start an anti-bullying campaign that revolves around music.
Style Bust: Name an artist or song from the 90's you love.
I'm truly a pop princess so the 90's were a dream for me. But there's one band in particular that hit me and hasn't left my life since and that's Hanson. It was so cool to be listening to a band that was my age and singing songs that I could relate to. And I've gotten to grow up with them, they have changed, grown and evolved with me. Since 1997 I have been continually inspired by their music, creativity, marketing and philanthropic movement.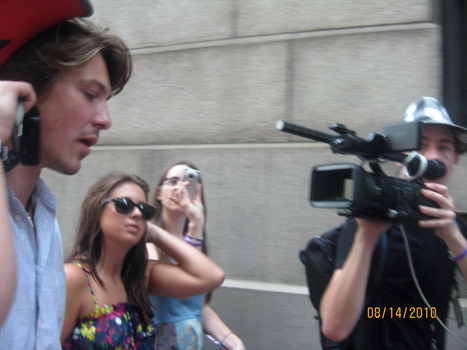 Style Bust: What new group or artist are you recommending to you friends these days?
For the Rap/Hip-Hop scene, hands down Zack Crawford. I am obsessed with his 100 proof mixtape. For indie-rock folk lovers – Mumford and Sons. They have a great sound and are awesome live, if you can get a ticket. They have had to upgrade to bigger venues then they originally booked and selling out shows in the States. Indie-pop – I'm loving Sherwood. They are a super fun group, their music always puts me in a good mood. Oh and for people that like a more bluesy sound, Serena Ryder. She was the most amazing female singer that I've seen live. She is so incredible.
Style Bust: How do you discover new music?
It wasn't so easy years ago to breakaway from top 40 radio. Outside of sticking by Hanson I was your average teenager brainwashed by consolidated radio and mainstream media. The story behind the music business, specifically the crash of the recording industry I find so compelling. The internet is a truly amazing thing and has allowed me to research and find new artists. I like using Pandora to give me suggestions of bands I would like. I also use Grooveshark, when a friend tells me to check out an artist, that's a quick way to find and listen to music. Also I have discovered the joy of opening bands, I know most people hate sitting through opening bands but I'm always excited to see a new band. Openers are like a bonus for me. Hanson has introduced me to some truly incredible, little known indie bands. I have them to thank for a lot of the music I listen to.
Style Bust: How has your music taste evolved?
I was able to completely expand my collection more recently. In college I met some friends with a cool indie collection. In particular, Chicago based musician, Louis Holland influenced a lot of what I'm listening to now. I think he's mostly doing film stuff now but his myspace is definitely worth checking out. He writes some incredible lyrics and you can just feel the emotion in his music. But he has been the first person that I met that has felt the same way about music as me. We had some philosophical discussions about music and its effect on people, emotions and how it means different things to different people. He always respected my musical taste and got me into the band Wilco. Which I wish I had discovered sooner and lived through the makings of each album. But the nice thing about music is it's timeless, it's like I may not have lived through the Bob Dylan era but his effect on me is just as strong as if I had.
Photographs: 1. Alisha with Mike Leibovich of Sherwood. 2. Alisha with her friends. 3. Alisha with Taylor Hanson in August, doing a charity walk for AIDS and poverty.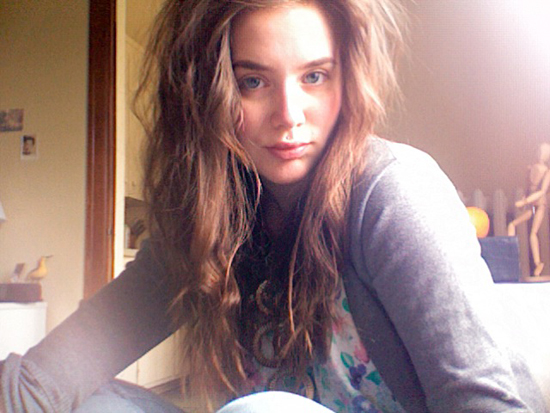 Sam has been an important part of Style Bust's growth since April 2010 when she began as Style Bust's first guest blogger (yes, she even started before my sister Jessi). Sam has a great eye for style, trends and writing kick-ass compelling stories, and that's mainly why I dig her. I catch her on her personal blog called Keen Emerald City to get a little more insight into her personal life…she seems to be having a pretty good time up in Seattle. I spent some time getting to know Sam a little better and asked her the following questions.
Style Bust: How did you become interested in fashion?
I can't remember. I think I've always been interested in it since my days of Barbie and Pretty Pretty Princess. My mom was a bona fide fashionista herself so i think its in my blood.
Style Bust: Describe your personal style.
That's tricky because I feel like I am always shifting. I will tell you what most people call me (and I can't really disagree)… hipster. I can agree with that because I like being trendy but on the alternative end. I think my look is consistently eclectic and I have a lot of urban influence. Majority of my wardrobe is second hand but that DOES NOT mean that its full of ugly '70s get ups and cheesy 1950's dresses. No offense to those who really dig on the whole retro thing, but it isn't my cup of tea.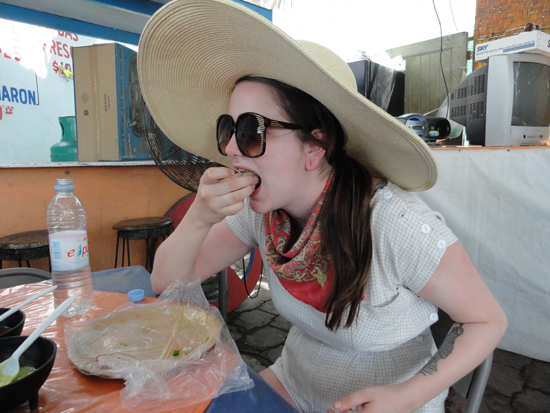 Style Bust: You have two websites right now, www.keenemeraldcity.blogspot.com and www.keenemeraldcity.tumblr.com. How did you get into blogging?
I was applying for American Apparel actually and they asked for a lookbook.nu. I was like, "what the hell is that?" and become instantly interested. I started my own style blog and lookbook.nu. I soon stopped posting to lookbook (they're wayyy to pretentious for my taste) but I kept the blog.
Style Bust: I haven't gotten into Lookbook, Polyvore or Chictopia, etc. because I have the same feelings..pretentious.
Style Bust: What's your main inspiration for creating new blog entries?
My main goal is to teach other people to be great bargain shoppers. I like to show people my recent finds, how I incorporate them into my daily life, and how they can find great items at vintage and second hand shops. I like to follow current runway trends and base my search at stores around them and then show others how it all comes together. I think a lot there is a lot of misconceptions about thrift store shopping and the kind of stuff you'll find when browsing and I want to smash those thoughts into a million smithereens.
Style Bust: Do you have advice for others who want to get into blogging?
Don't worry if you don't have like 4389,3492803,0934208 followers, god knows I don't! Just have fun, have a nice mix of writing and cool pictures to look at and you'll be good. The people will come when the time is right.
Style Bust: What is your favorite fashion blog to visit?
Besides style bust? Haha. S.t.r.u.t.t.; i love they way it is laid out, the girl who runs it is gorgeous, and its always a delight to look at.
Style Bust: Is there anything you want Style Bust readers to know about you?
As a style blogger, I like to think of myself as pretty down to earth. I just want to show the rest of the world that you don't have to be a waif thin, raccoon eyed, super rich snob to have great style, nice clothes, and a good attitude. Its hard living in a world where you're supposed to pretend that you don't give a fuck what the world thinks of you when its human nature and I want others to know its OKAY to be self aware and self conscious. As Kanye says, "We're all self conscious, I'm just the first to admit it".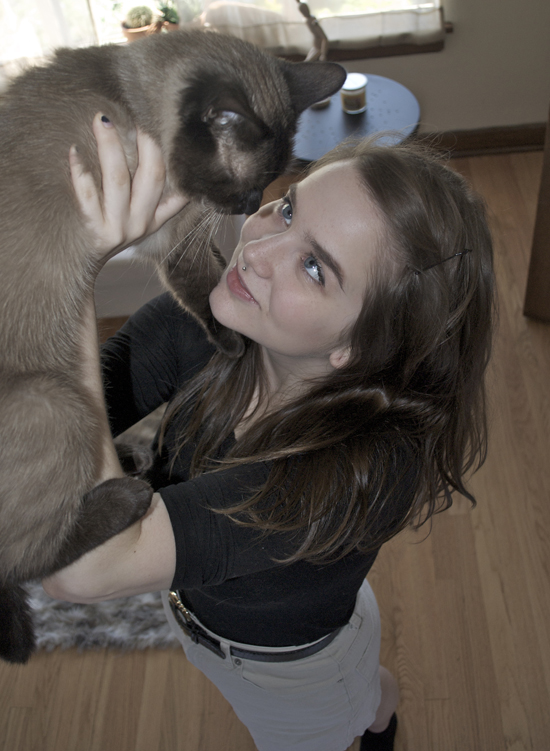 I met Justyna back in May at a San Francisco Fashion and Merchants Alliance event, and we've stayed in close contact ever since. She's been writing a great blog, called Moda Epidemic all by herself for several months now, and the work she's put into it is quite impressive. I asked Justyna to take a couple of minutes out of her busy schedule to answer some questions for Style Bust, here goes.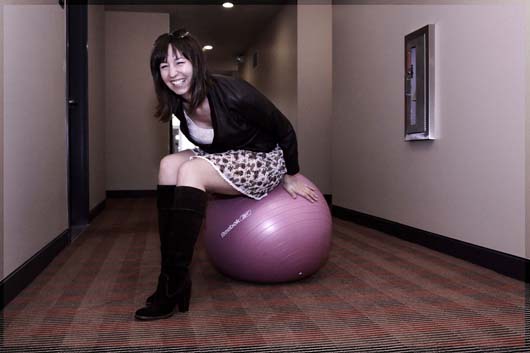 Style Bust: How would you describe your style?
I would describe my style as contemporary with a little bit of edge. I like comfortable, wearable clothes but I like them to look effortless. I wear a lot of dresses and tunics and I actually rarely wear jeans. I don't find jeans to be comfortable and I refuse to wear stiff, thick jeans with no stretch. If I wear a simple, classic dress I like to spice it up with a leather jacket or tougher looking platform shoes or boots but comfort is always the key, I walk a lot.
Style Bust: I might need to follow your lead and stop wearing denim. Right now I wear denim almost daily, and it's becoming a little blue-collar for me. If you know what I mean.
Style Bust: How did you decide to get started in fashion blogging?
I always loved fashion and I wanted to find a way to express myself and talk about it. At first I just wanted to do it for fun, almost just for myself as a hobby. I read a lot of blogs on different topics: fashion, marketing, technology, travel and I wanted to become a part of blogging community. I wanted to write about something that I was absolutely passionate about so I could stay true to myself. I also love technology, the power of social media, virtual communities. It fascinates me how companies shift their brand marketing efforts to the web and how bloggers play a huge role in that process. Sadly print is dying and I wanted to play a role in what's happening online.
Style Bust: How do you come up with ideas for posts?
I try to find inspiration around me, from fashion magazines, from other bloggers and from fashions walking down the street. I also appreciate beautiful surroundings, the city, architecture, photography.
Style Bust: Aside from your own blog, what other fashion blogs do you recommend?
Style Bust is of course one of them. If you are looking for more personal style you should have a look at Nickie Noel's blog, Karla's Closet is a really popular one but it's just so good! I love her style. Cocorosa, Eclectic a la Mode…I probably look at 50 different blogs everyday It's so hard to pick. I also love reading PR Couture and Sense of Fashion for blogging, web, pr information. There's always plenty to learn from those blogs.
Style Bust: Does the blogging community influence your personal style?
Yes, it definitely does. I like to stay unique and true to myself but I do get lots of ideas from other blogs. They're very inspirational.
Style Bust: What's the item in your closet you can't live without?
That is a tough one but I think it's leggings. I wear them all the time. They look great with almost anything, dresses, tunics, boots, flats. San Francisco is rather cool and we don't really get hot summers here so I find it hard to wear a tunic with bare legs and I'm not a big fan of wearing tights in July or August so leggings are a perfect solution. Warm and trendy all the time.
Style Bust: What fashion tip are you giving your friends for Fall?
Definitely get some lace up boots. They are sexy and they are so hot right now. I even featured some on Moda Epidemic not too long ago. They are just a great, versatile addition to your wardrobe. Also, big chunky sweaters. I am in search for one for myself now. I want to replace my winter coat with a thick, cozy sweater.
Style Bust: What item do you wish more people were wearing?
Ladies, wear more dresses please!
Style Bust: What item do you wish people would stop wearing?
I want girls stop wearing pinstriped Banana Republic trouser pants to work. There are just so many other chic and professional looking options out there. Sometimes It feels like every working girl has the same outfit on. It's just boring.
Style Bust: Agreed. And for the record, when I don't feel inspired int the morning, or I'm running late to work, I am one of those boring Banana Republic wearing girls. It sucks, but it's the reality I live with.
Style Bust: What is your favorite local boutique? Online Boutique?
I have to say 90% of my shopping is done online. I have very little time to actually go shopping unless I run to Zara on my lunch break. I shop a lot on ebay but also I always check out Nasty Gal, 80's Purple, Urban Outfitters. Again, it's hard to pick a favorite one but online shopping really works for me.
Style Bust: How can people get in touch with you?
On my blog, Moda Epidemic and @ModaEpidemic on twitter!