Posts tagged
cbs
It's never too early to think about Halloween! Celebrate the enthusiastic obsessions that define geekiness this Halloween. Pull off the girl version of Sheldon Cooper, America's favorite super-geek character from CBS's Big Bang Theory.  Sheldon's look is geeky, clever, and cute enough to show you have a great eye for style, and are willing to push boundaries on makes a great outfit!
Interpreting the character of Sheldon will help you create the perfect costume. Here are some things you should keep in mind while compiling the costume:
He's a Caltech theoretical physicist
He's into science, math, and history
He lives with his colleague and best friend, Leonard Hofstadter
He loves routines, and playing by the rules
He's socially awkward
He's vocal about his beyond-genius intelligence level
He's also idiosyncratic and germaphobic
Here are some of Sheldon's classic looks.

While Sheldon doesn't care about fashion, he loves graphic t-shirts and plaid. He layers a lot! Luckily pattern mixing is trendy, so if you dress like Sheldon you will be on trend! Here is my recommendation on pieces that would work together to create to ultimate Sheldon look. Feel free to use the images above as inspiration for your own Sheldon costume!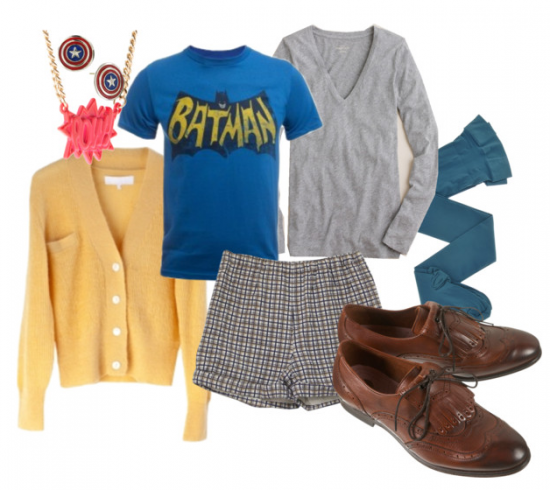 Captain America stud earring | POW Pendant Necklace | Rittenhouse cardigan | Batman Tee | Plaid Shorts | Long sleeve v-neck | Blue tights | Hudson shoes
It's no surprise that CBS didn't renew a couple of shows for another season. Lucky for people like me, who are looking for some new programming — the network is lining up it's new series. Checkout the brand new shows you'll be seeing on CBS this Fall.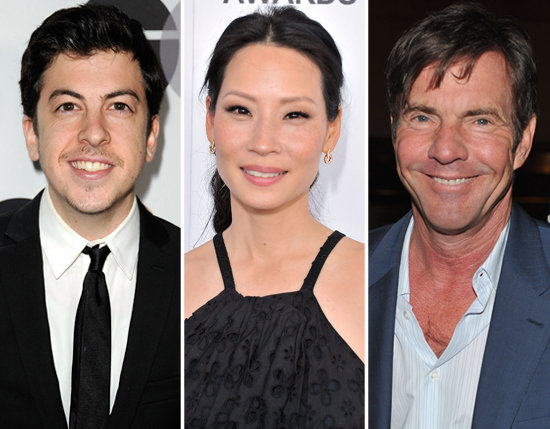 New Comedies
Friend Me: This comedy stars Christopher Mintz-Plasse and Nicholas Braun as best friends who move to LA to work at Groupon and struggle to be social when one would rather stay at home. Mintz-Plasse is good in everything he does, from Superbad to Kick-Ass, and Role Models to How to Trian Your Dragon. I'm excited to tune into Friend Me just to see what he can bring to a TV Series.
Partners: Michael Urie and David Krumholtz play a pair of architects whose friendship has outlasted all their romantic relationships. Sophia Bush an
d Brandon Routh also appear.
New Drama
Elementary: This take on Sherlock Holmes is set in present-day Brooklyn and stars Jonny Lee Miller in the Sherlock role, with the added twist of Lucy Liuas his colleague Watson.
Vegas: Dennis Quaid and Michael Chiklis star in this 1960s-era drama about a rodeo cowboy (Quaid) who becomes the sheriff of the city.
Made in Jersey: A street-smart woman (Janet Montgomery) tries to prove herself to her colleagues at a New York law firm in this drama, which also costars Kyle MacLachlan.
Golden Boy: This cop drama follows the rise of a man (Theo James) as he climbs the ranks from office to detective to police commissioner.
CBS Cancellations
CSI Miami: I'm going to miss Horatio Caine. For those of you who aren't caught up on the series (which is perfect for watching on long flights), you can pick up season DVDs at the CBS Store.
A Gifted Man
How To Be A Gentleman
NYC 22
Rob
Unforgettable