Posts tagged
hair treatment
It's not everyday a hairspray spritz stops me in my tracks but White Sands Holding Spray holds curls firmly and could care less what's in the air, "including humidity".  
Usually, I'm fixated on the makeup world only but after using this hair spray on various clients in various settings, I'm going gaga over this purple bottle!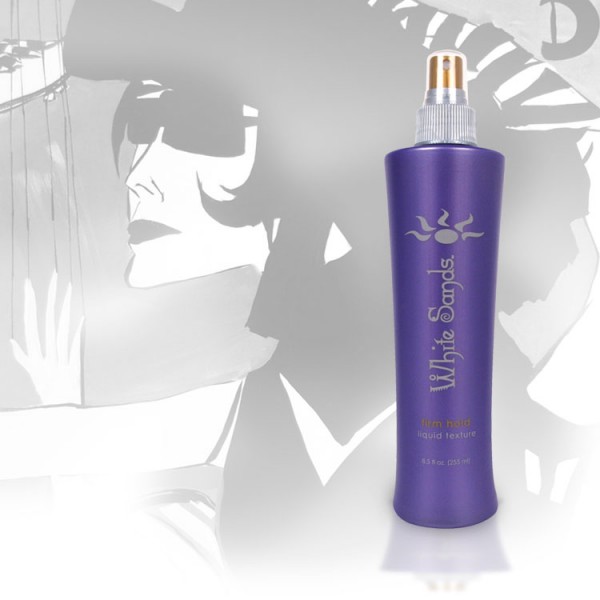 "Whether I'm working with fine or course textures, this spray locks in the desired look while adding luster, shine and lift – 3 in one, can you really ask for more without sounding like ——- a princess".  The one Pro tip I must share, spray your hair strands then use your heating tool (i.e. curling iron), don't worry about the crackle sound, that's normal. Now, there are tons of non-aerosol thermal sprays on the shelves but this is one to reach for!
This is the time of year when most of us like to take very long and hot showers, which may feel nice, but it wreaks havoc on the scalp. I started using Phytopolleine Universal Elixir – Scalp Stimulant because of my dry scalp, even though I didn't have dandruff my scalp was very dry and terribly itchy, especially on the area where I normally have a ponytail. So far I've used it twice a week for a month and I couldn't be happier with the results.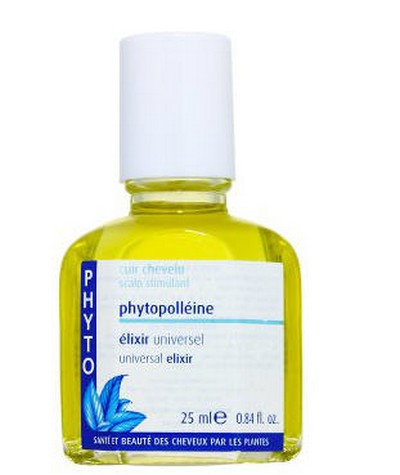 This formula harnesses the natural powers of rosemary, sage, cypress, eucalyptus, and lemon to instantly purify the scalp and catalyze microcirculation. It is recommended for those suffering from an unbalanced scalp whether it is dry, oily, itchy, or irritated. A fortifying boost sensitive, weak, anemic hair, it serves as an ideal preparation for thinning hair treatments such as Phytocyane and Phytoaxil®.
As for my personal experience: the first time I tried on the product my eyes almost watered from the scent. It's a very strong Pine-sol type smell, I actually put on a shower cap the first time. When you use this product it is very important to shampoo, rinse and repeat otherwise you will be left with a slight lingering pine scent. From reviews I've read, some people experience a tingling sensation as well.
The results showed from the first application. Even when it's wet straight from the shower my hair feels "fluffier", its like my roots came back to life and they stand taller. As the weeks have gone by and I continue to use the product I've noticed my hair in general looking healthier and younger.
I was beginning to develop that horrible looking line in the back of my head associated with old age and limp hair, but it has slowly disappeared and all my head looks full of hair. I see more new hair growing and I've been shedding less.  During this last month I haven't used any masks, leave-in treatments or oils on my hair, only Phyto, my regular shampoo and conditioner. But the fact that my scalp is getting healthier means that my hair is looking amazing!
The bottle itself is small and using it twice a week I expect it will last me no more than six weeks, but eventually I'll scale the usage down to once a week….it's fortunate that I like the smell of Pine-Sol.
Previously I wrote about Ojon, an amazing company and its signature product the Restorative Hair Treatment. I have used it for several months and I love the results on my damaged hair. So I set off to try more of Ojon's products.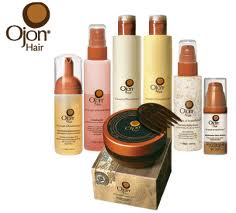 Having my hair protected all day with a leave-in styling treatment was in my mind when I decided to try the Hydrating Styling Cream.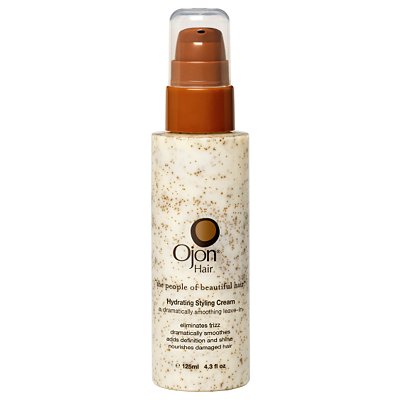 I had mixed feelings about this product. It smells great, especially for a product you will be wearing all day, it's lightweight and even though it does eliminate the frizz, the hair doesn't feel weighed down. The first time I used it was on my damp hair, I let it dry naturally and then started styling with my flat iron. I wasn't very happy with the results, it didn't quite give me a sleek look and I ended up wearing my hair in a French braid instead.
The second time I used it, I put it on my damp hair, let it air dry and just slightly combed it afterwards. The result was my hair in my natural slightly wavy hair, neither straight nor curly. But I have to admit there was no frizz in sight and there was no need to use additional products.
So I would recommend Ojon's Hydrating Styling Cream on people with really curly hair or those lucky ones who don't need to do too much styling on it.