Posts tagged
handbag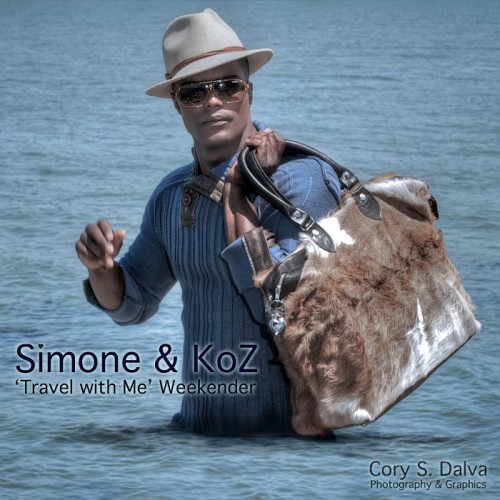 I had the privilege to spend a little time with Janette Simone of Simone & KoZ Handbags the other week. I learned a lot about Janette and her unique leather products. For starters, the mission behind her high quality, handcrafted designs is to provide women the opportunity to be noticed wearing a unique one-of-kind bag.  Here is some additional insight I gathered!
StyleBust: How did the concept of Simone & KoZ come about?
Janette Simone: This is a bit of 'an out of the ordinary' story. I was unfulfilled working in a conventional role in Australia so I took a quantum leap by immigrating to California where I 'gave birth' to my company Simone & KoZ. Being a lover of all things animal hide, I collaborated with a designer and created a collection of handbags that push the boundaries combining the traditional with the outrageous while remaining beautiful and timeless. I recognized a niche where I could provide women with a completely unique, animal hide handbag that assures individuality and exclusivity.
SB: Is your background in the fashion/accessories industry?
JS: Other than being an avid fashion consumer with an eye for detail and style, I do not have direct lineage to the fashion industry. This is a newly created part of my life journey which allows me the pleasure of offering women another way to express their wild side by accessorizing with animal hide handbags. My handbags are a conversation piece; they are also functional and designed to accommodate a woman's lifestyle needs.
SB: Describe your current collection.
JS: Handbags are not just a fashion statement anymore. So, my collection is designed to be large, sturdy and functional to support the many needs of today's lifestyles. Currently, my focus is on three sizes of goat-hair/leather bags. The 'My Everything' handbag – aptly named because it's a basic part of my everyday toting essentials that easily carries my iPad and so much more. I love the 'Overnight Desires' cabin bag because it's an easy, throw-everything-in bag for those quick (romantic?) weekend getaways and the 'Travel With Me' bag is a superb weekender that is large enough to pack everything you could possible need. I can't forget the 'Me & You' that is just a fun, cross-body, non-gender specific satchel with room for you iPad that appeals to everyone.
SB: Where can we buy your bags?
JS: I'm selling my bags at Wonderland SF, Shoes for the Stars in LA, and at simoneandkoz.com.
SB: How is your line different than the average handbag lines out there?
JS: Each bag is unique; no two are alike and no one will have the same bag as you. You will have to endure a lot of 'oohs' and 'ahhs' as people will literally cross the street to compliment you and ask all sorts of questions about your handbag. That will be your price to pay for having a keen eye for fashion and choosing a completely unique handbag that inspires you. I would have to say that if you don't want or like attention, it's probably best not to buy my bags! (big smile)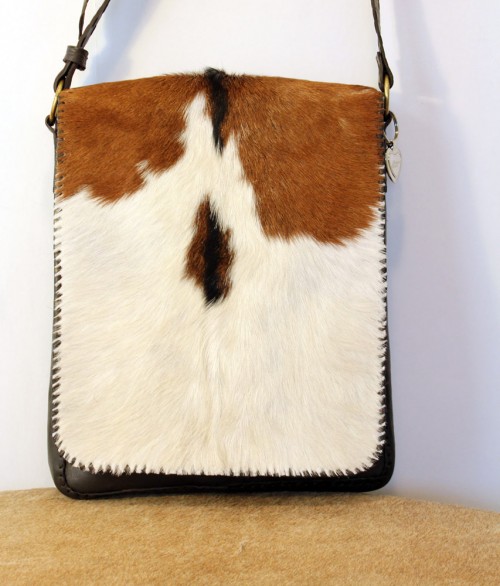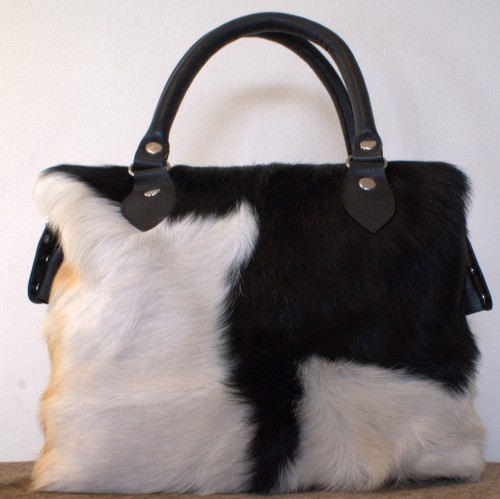 SB: Are you manufacturing your products locally?
JS: No, my products are manufactured off shore. I care about the off shore local artisans who manufacture my products and donate a portion of my profits back to their community.
SB: What types of women respond to your line well?
JS: Most women consider their handbags to be a staple wardrobe item. Statistics show that on average, women bought 3 handbags per year and own 7 or more handbags. My exquisite handbags appeal to a broad demographic of women (and men). Specifically, those who like to be noticed wearing trendy, exclusive, fashionable accessories that are on the 'edge' and that aren't necessarily available to the masses. My customers expect to purchase an eye-catching, conversation-starting handbag and demand a well made, quality product. Women want a handbag that supports and assures their uniqueness and exclusivity. My customers have an appreciation for animal hide accessories and want to make an investment in their personal style with a unique handbag. They won't compromise when it comes to being noticed and standing out in a crowd. It has been said that we may like clothes, makeup and love shoes, but we are addicted to HANDBAGS!
SB: What are the challenging parts of starting your own line?
JS: Probably the biggest challenge has been the shift from thinking like an employee to thinking like a business owner and realizing that all decisions lay with me – right or wrong! Effectively managing my time and resources means I have to strategize constantly depending upon which 'hat' I'm wearing at any given moment. It's challenging to keep everything in balance and to find time to complete tasks while working on growing my business. Fortunately, I am persistent and happy with my chosen profession. I don't see failure as an option.
SB:  Who are the handbag designers you admire, and what about those designers/designs stand out to you?
JS: Alexander Wang, Prada, Fendi, Burberry, Balenciaga I could go on…..they all exude luxury, fashion and style. How often do you see something like a special edition Swarovski encrusted crystal handbag designed by Chanel? It's the exciting, outrageous designs and intricate details these designers incorporate into their products that get my attention.
SB: What is you favorite trend of the season?
JS: I like the strappy wedges – you know, the sky-high ones that boost you above the crowd (for height challenged women like me, they're perfect). Combine the shoes with a print pencil skirt or maxi dress layered with bangles and of course all the great new takes on animal print to create a bold and edgy look. Round it all off with your leather motorcycle jacket….in white! Ultimately, fashion is an individual thing and whatever makes you feel good.
SB: When you're not working, what are you doing?
JS: Hmm, it feels like I'm always enjoyably working one way or another. I often say that my vocation is my vacation. When I actually do put time aside, I regenerate by being near the ocean.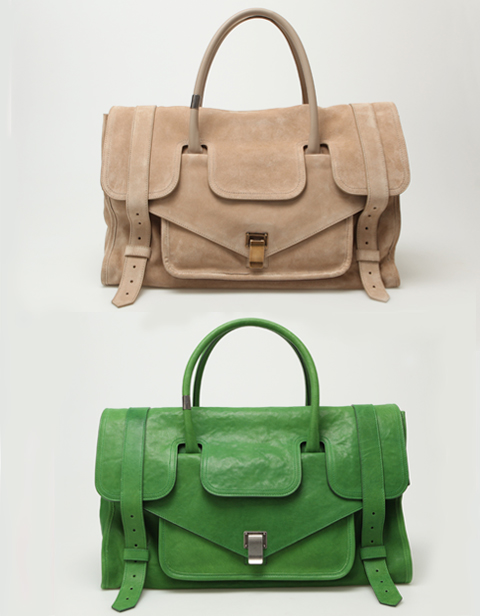 The PS1 – weekender bags in the Proenza Schouler Resort 2011 collection are ridiculous. The PS1 bag was introduced seasons ago, and it was only a matter of time before designers Jack McCollough and Lazaro Hernandez expanded the runaway hit. Resort was a fabulous time to relaunch the weekender bag. Resort is the one season where designers can test new ideas, shapes and colors.
I love the shape of the bag, its also great that the bag will be released in two different sizes, medium and large this December. I appreciate that the bag looks fantastic without too much hardware. It appears to have plenty of roomy pockets. I can't wait until these bags hit the discounters so I can actually afford them!!