Posts tagged
Lip Plumper
Being blessed as I am with tiny lips, I depend on products that will help me put them out there and as it is for everything that has to do with cosmetics, the choices are endless. Beginning with the choice of which product to use, a lip gloss, lipstick, lip stain or lip plumper. So let's see what options are out there.
If you want some color on your lips without actually putting on color, then a
Lip Gloss
is your best bet. They keep your lips looking moist and you can find them in clear, translucent, or other shades. They can be worn alone, especially in the daytime or on top of your lipstick to give it an extra kick. The only thing about lip glosses is that you run the risk of looking like you have honey on your lips, subtlety is always best. My favorites are the ones with wands, like this one from
NARS.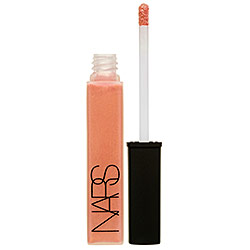 Or the
Vitamin-Infused Lip gloss
from Tarte.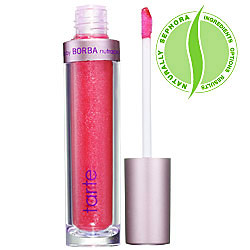 This one from the
Sephora Collection
is one of my favorites. I bought one for my sister and her Chihuahua bit it, really hard. She thought it was a goner, but even though those little teeth really dug in, the plastic resisted, not a drop spilled out. And that little dog has destroyed quite a few things.
Lip stains are designed to stain the lips with long-lasting color which will resist wear, the difference with a lipstick is that a lip stain doesn't contain wax. The end result can be matte and once the stain dries its very long lasting. The lip stain can be combined with lip gloss, although some of the products in the market will add a moisturizer, like this one from Laura Mercier.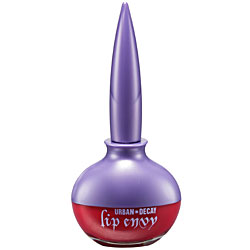 Of course, we have our good ol' Lipstick. Throughout time the use or lack of use has symbolized freedom, sluttiness, rebellion, femenism and more. Lipstick contains pigments, oils, waxes, and emollients that applies color and texture to the lips. Every cosmetic brand has a line of different color lipsticks, and to me, there's just something sexy about lipsticks. Like Private Lipstick from DuWop.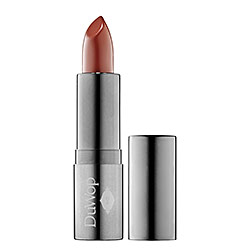 Or Full-Finish Lipstick from Benefit.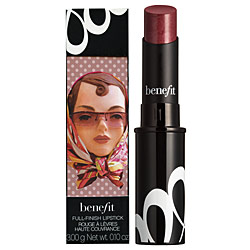 Last, but not least, Lip Plumpers. I just love to feel pouty lips and even though the effect is temporary, its way better than doing collagen injections or anything like that. My personal favorite is Avon's Beyond Color Plumping Lip Color.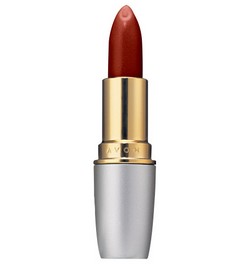 And for plumping lip glosses nothing is better than Buxom Lips.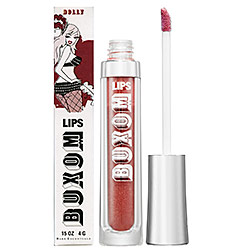 As I said before, so many choices and only or two can be used at a time, not fair!
Now that we're in the summer mood, full-on lipstick is not exactly the best thing when you are at the beach, sight seeing, shopping or just out in the sun. In times like these, a great lip gloss will do the trick to keep you looking femenine, polished and natural.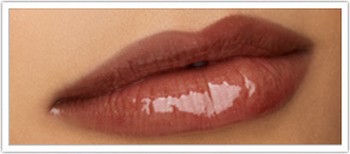 An awesome lip gloss I just discovered comes from Buxom Lips; this is a fun and flirty product line from Bare Escentuals. The great thing about this product is that it's a lip plumper. As you put it on, you immediately feel a cool and tingling sensation on your lips; according to the company: "86% of women experienced an immediate increase in Lip Fullness." And I'm lucky to be one of those 86%, I love how my lips feel and it stays on for a long time.
Another thing I love about the product is the packaging, it's so cute it feels like a crime to throw it away. I also like the names of the colors, such as Amber, Bianca, Dolly, Isabella, Trixie; each one with an unique look and personality.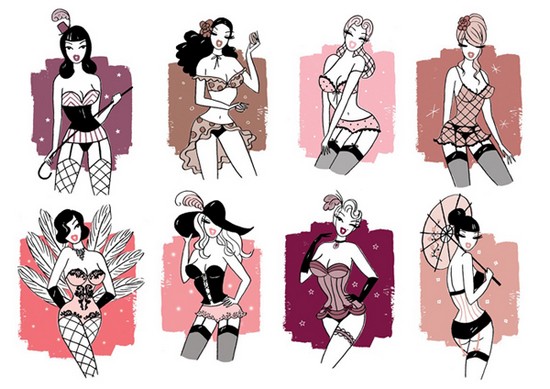 The one I choose for myself was Vanessa, a full-color lip polish, so my lip gloss has an extra kick of color and what I've noticed is that it doesn't feel sticky or like you have honey on your lips. And even if I repeat myself, I have to say I do feel the plump…big time. As well as more feminine and flirty.

As always before purchasing I checked if the company tests on animals and they don't. Also their product doesn't contain parabens, sulfates or phtalates. You can find these items at Sephora for $18 each or a you can get a set for $28. You can also purchase the items at Buxom directly.
Enjoy your Glossy, Full Lips!